NEB white paper addresses pipeline fittings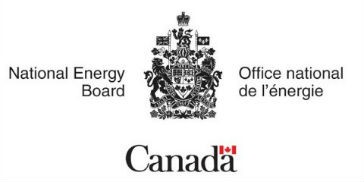 The National Energy Board (NEB) has published its Recommendations to Improve Quality Assurance of Quenched and Tempered Fittings white paper. The report provides recommendations for enhanced quality assurance of integral components of Canada's transmission pipeline systems - quenched and tempered fittings. There are thousands of fittings (elbows, tees and reducers) on NEB-regulated pipeline systems, whose proper and traceable manufacturing, distribution and procurement helps ensure the safe operation of more than 73,000 km of pipeline currently under NEB jurisdiction.
In recent years, the NEB became aware of instances where quenched and tempered pipe and fittings, with yield strength properties lower than specified, had been installed on pipeline systems under the NEB's and other regulatory bodies' jurisdiction. Today's publication builds on the NEB's proactive approach to addressing this issue and is leading the way for industry in advancing the quality assurance of pipeline fittings.
In addition to encouraging proactive and timely actions by regulated companies, such as requiring full traceability for fittings from suppliers and conducting quality audits of their manufacturers, the report identifies opportunities to add specificity to the NEB's regulatory framework and also offers recommendations for standards bodies, manufacturers and distributors.
"This white paper and its recommendations equally reflects our ongoing commitment to working with, and positively influencing industry to help keep people and the environment safe. At the end of the day, that's what we are here to do," said Iain Colquhoun, Professional Leader, Engineering.
To date, there have been no reported incidents on in-service pipelines regulated by the NEB, where the root-cause has been attributed to non-conforming quenched and tempered fittings. Quenching and tempering is a heat treatment process used to obtain a balance of strength and toughness in steel components.