Bridging the knowledge gap in the oil and gas industry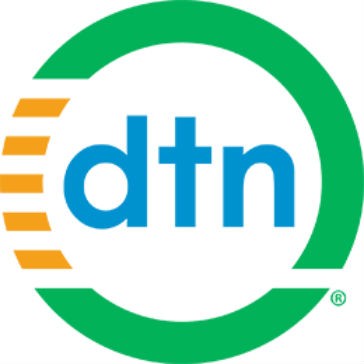 Canada's ever-changing economy is taking a toll on employment rates across sectors and oil and gas businesses need to take strides to protect their companies. Between job gain and loss, and businesses that require constant attention, one of the biggest and most urgent issues is the lack of qualified workers in the industry. Oil and gas businesses need a solution to get their new employees up to speed quickly to meet their consumers' demands.
Need by the numbers
A major contributing factor is the retirement of many older workers who take with them the experiential knowledge gained over decades of learning business practices, managing processes, and developing customer relationships. In Canada this year alone, 88,000 jobs have opened due to retiring workers. The situation calls for new, younger workers to help fill those open positions. Fortunately, there is a large population of millennial and Generation Z candidates ready to join the workforce.
The impact on oil and gas
The oil and gas industry is experiencing this change on a larger scale. In part, because many workers left their jobs during the recession. But business has rebounded, the demand for workers is back up, and these jobs must be filled. Just this summer, nearly 13,000 jobs were added to the natural resources industry in Canada. However, young people aren't gravitating to the field like before. This has made finding new hires with relevant experience significantly more difficult than it was even 10 years ago.
One solution is to recruit more diverse candidates. Historically, oil and gas positions have largely attracted Caucasian men, and the average employee is now 43 years old. With more than 600,000 energy sector jobs in Canada, introducing more women and minorities to the field is a good way to help fill these openings.
A case for employee training
Although the need for new talent is an encouraging sign of growth, training new employees who may have little to no industry experience can be a significant challenge for many companies. Mentoring and internal training programs are always beneficial, but not always possible based on timing and resources. Even when mentoring is a viable option, more-seasoned employees may not be the best educators. They tend to have a wide breadth of knowledge and focusing on the basics can be difficult.
Specialized training courses are one option companies may want to offer to equip their new hires with a solid foundation for a career in the oil and gas industry. Offered by third-party organizations, these courses deliver the unbiased knowledge and valuable skills necessary for success. In addition, some training organizations can provide advanced courses to help prepare employees for new responsibilities, help them better understand industry changes, and address the impact current events may have on the industry.
Using outside training can help businesses develop a more systematic way to transfer knowledge and train employees. It can also give employees greater confidence in their work and empower them to contribute to the company's culture and innovation.
Training courses are not only beneficial; they are highly necessary. Some less experienced employees may have misperception of the industry, which can be corrected with training. Third-party courses are also helpful for organizations that lack a formal learning and development program.
Typically, there are several ways to attend courses, from an off-site classroom setting to live, online sessions to web-based, on-demand training. Some sessions can help employees earn continuing professional education credits or industry certifications.
These can include:
Oil and gas industry fundamentals that give beginners a solid foundation.
Skillset-focused courses that provide employees with specifics on how to execute certain tasks.
Toolbox courses that help both new and established employees learn new solutions.
Topical events that help employees better understand and manage current events and industry trends.
Advanced courses that enable high-potential employees and managers for future leadership roles.
The value of on-going education
Investment in education is one of the best business decisions an organization can make in order to better serve customers, remain competitive, and attract top talent. As skilled employees continue to retire and worker demand rises, businesses must bring new employees up to speed as quickly as possible. Highly-specialized training offers a systematic way to bridge the knowledge gap, transfer much-needed insights, and train these employees without disrupting other workers or the business.
Training courses can empower employees with new insights and skills that help them thrive in their careers. By supporting employees with the best information and training, companies are also investing in the efficiency and success of their organizations — and the future of the industry.
Steve Gloyd is with the Energy Management Institute by DTN.