Surge Energy Inc. announces closing of $320 Million light oil acquisition
$200 million increase to credit facility; anticipated dividend increase; Q3/18 production exceeds 2018 exit rate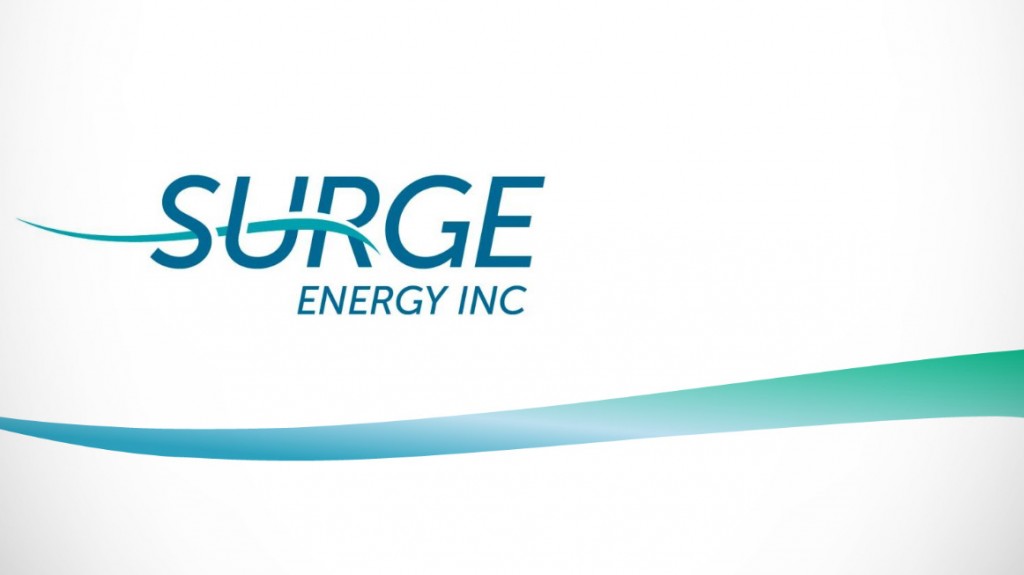 Surge Energy Inc. has successfully completed the previously announced acquisition of Mount Bastion Oil & Gas Corp. pursuant to an arrangement under the provisions of the Business Corporations Act (Alberta).
All of the issued and outstanding common shares of MBOG were acquired by Surge for aggregate consideration consisting of $145 million in cash and approximately 75.4 million common shares of Surge. At the special meeting of Surge shareholders to approve the issuance of the Surge Shares pursuant to the Acquisition, held on October 24, 2018, 42.79% of the outstanding Surge Shares were represented and the issuance was approved by 99.31% of the Surge Shares voted at the meeting.

Surge's revolving credit facility was increased by 57 percent from $350 million to $550 million. As of the close of the Acquisition, approximately $400 million is currently drawn on the credit facility, providing Surge with approximately $150 million in available liquidity.

As previously announced, Surge anticipates increasing its dividend by 25 percent, from $0.10 per share annually ($0.008333 per month) to $0.125 per share annually ($0.0104166 per month). The proposed increase is expected to be effective for Surge's regular monthly dividend to be paid in December 2018. Any dividend increase will be subject to the approval of Surge's Board of Directors.

Q3/18 AVERAGE PRODUCTION EXCEEDS 2018 EXIT RATE
Based on continued successful development drilling results in Surge's Sparky, Valhalla, and Shaunavon core areas, together with consistent waterflood results at Shaunavon and Sparky, the Company's Q3/18 production averaged 18,029 boepd (79 percent oil and liquids).
The Company's Q3/18 production exceeded Surge's previously released 2018 production exit rate guidance of 17,175 boepd by five percent, and exceeded analyst consensus production estimates of 16,880 boepd1 for Q3/18 by seven percent.
Over the last nine financial quarters Surge has now grown the Company's production per share by 41 percent. The Company has upwardly revised production five times over the 27 month period (i.e. prior to the MBOG Acquisition) - two times organically, and three times relating to accretive core area acquisitions.
Surge's continued quarterly operational outperformance has been accomplished within the Company's existing capital expenditure budget guidance of $107 million for 2018.
The Company's Q3/18 results are expected to be released on November 6, 2018, and do not include any operational or financial contribution from the Arrangement.
For further details regarding the Company's 2019 guidance, please see Surge's Press Release dated September 5, 2018.