Tidewater gets approval for pipeline link to TransAlta system, updates initiatives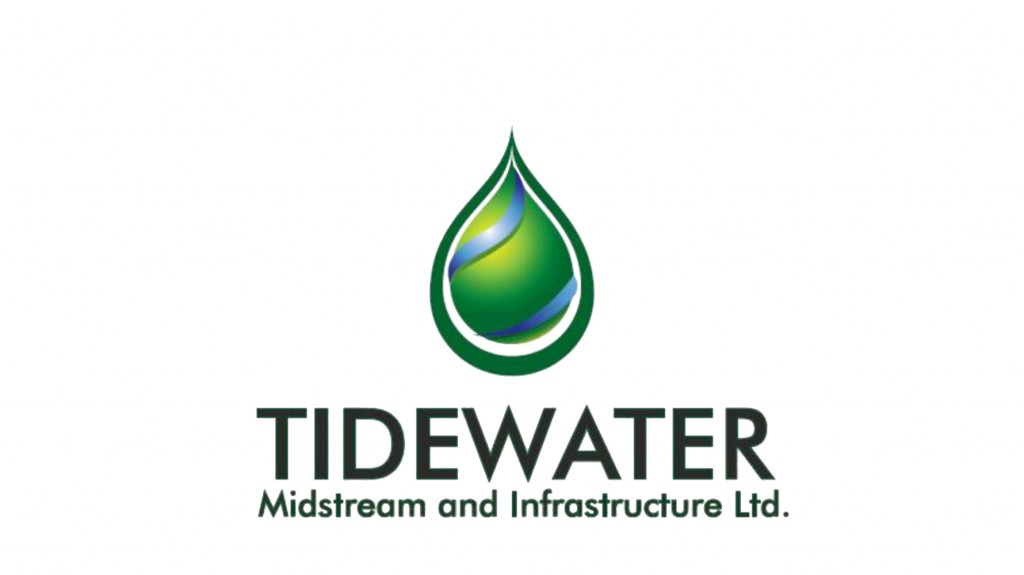 Tidewater Midstream and Infrastructure Ltd. has received approval from the Alberta Energy Regulator to construct and operate the previously announced 120 km natural gas pipeline connecting Tidewater's Brazeau River Complex to TransAlta Corporation's generating units at Sundance and Keephills. The Pipeline will have initial capacity of 130 MMcf/d which may be expanded to approximately 440 MMcf/d and is supported by a 15 year take or pay commitment from TransAlta. Tidewater expects to commence construction within the next three weeks to meet a projected in-service date in Q3/Q4 of 2019.

"Tidewater is well positioned to commence constructing this very important piece of infrastructure that will provide a source of egress to many Alberta gas producers," said Reed McDonnell, Vice President, Acquisitions and JV of Tidewater. "We are very excited to move forward with our long-term arrangement with TransAlta."
Crude oil infrastructure update

Tidewater has executed a total of six crude oil infrastructure agreements to date to deliver crude oil to six end markets including direct to three refiners. Tidewater now expects the impact of these agreements to be greater than 10% of incremental annualized Adjusted EBITDA in 2019 compared to Tidewater's previous forecast of 5%-10% of incremental annualized Adjusted EBITDA in 2019.
Tidewater will release its third quarter 2018 results on Tuesday, November 13th, before the market opens. In conjunction with the earnings release, investors will have the opportunity to listen to Tidewater senior management review its third quarter 2018 results via conference call on Wednesday, November 14th at 9:30 am MST.