LVIT technology replacing linear potentiometers with contactless solution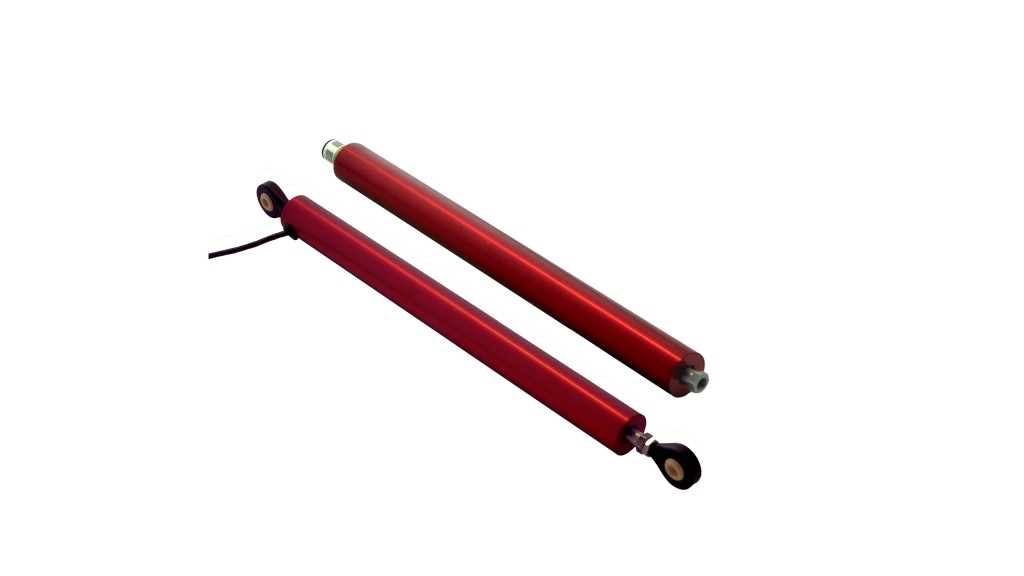 H. G. Schaevitz LLC Alliance Sensors Group has expanded its sensor product offering by adding a line of LR-19 Series Inductive Linear Position Sensors using LVIT Technology; contactless devices designed for factory automation and a variety of industrial or commercial applications. With their compact design, superior performance, and excellent stroke-to-length ratio, LR-19 sensors are ideal for industrial testing laboratories and OEM applications.
LR-19 Features:
• Contactless operation prevents wearout from dither or cycling
• 6 Ranges from 25 to 200 mm (1 to 8 inches)
• Excellent stroke-to-length ratio
• 19 mm (0.75 inch) diameter anodized aluminum housing sealed to IP-67
• Radial cable exit version comes with swivel rod eye ends
• Axial termination versions with either M-12 connector or cable
Operating from a variety of DC voltages, the LR-19 series offer a choice of four analog outputs and all include ASG's proprietary SenSet field recalibration feature.
The LR series also includes two larger body versions, the LR-27 and LRL-27, for those applications needing a heavier duty unit and two spring loaded versions called the LRS-18 and GHS-19.
Company info
Related products