COSIA seeks presenters for Oil Sands Innovation Summit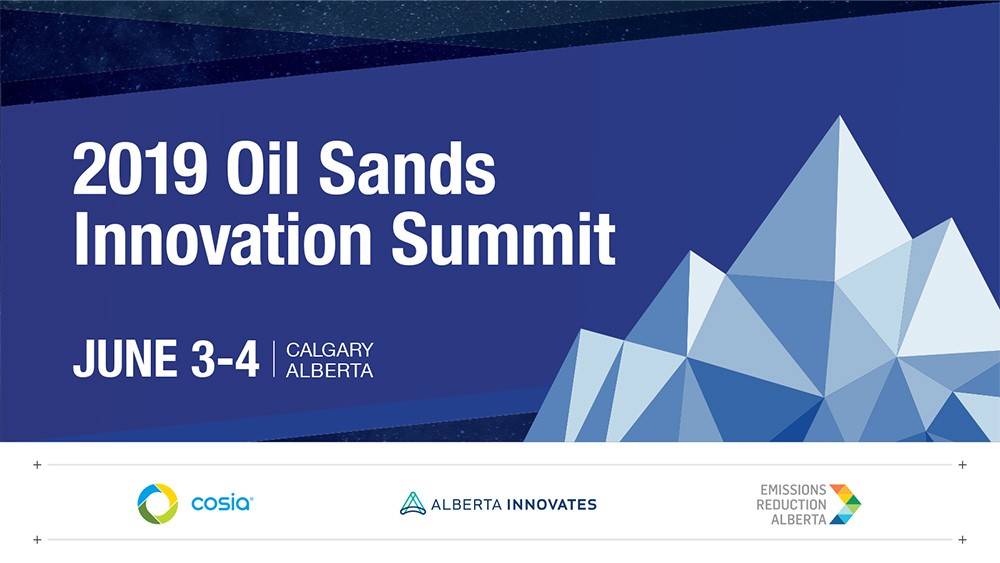 Canada's Oil Sands Innovation Alliance (COSIA), Alberta Innovates and Emissions Reduction Alberta (ERA) are seeking presenters to share their research or project results, knowledge and experience at the 2019 Oil Sands Innovation Summit.
The 2019 Oil Sands Innovation Summit (OSIS) is a unique conference dedicated to showcasing the latest research, innovations, ideas and results in the areas of greenhouse gas reduction, land and water improvements and tailings management.
OSIS will feature two days of focused technical sessions on June 3 and 4, 2019, providing an opportunity for oil sands operators, academia, engineering and technology providers, and government to showcase their latest innovations for improving environmental performance in the oil sands.
COSIA encourages submissions from academia - both students and faculty, companies of all sizes, associations, government, research organizations, and individuals who are advancing technologies in the four environmental areas: Land, Water, Tailings and Greenhouse Gases.
The 2019 Oil Sands Innovation Summit hosts invite you to submit abstracts for posters or oral presentations taking place June 3 - 4, 2019 at the Hyatt Regency in Calgary, Alberta.
Please carefully review the call for abstract information found here , then create a CVENT account to Submit your abstract here.
Submission deadline is Friday, Feb 22, 2019.