LORD Corp. telescopic joint packers receive second edition API 16F certification
Abrasion-resistant packers exceed standards in rigorous testing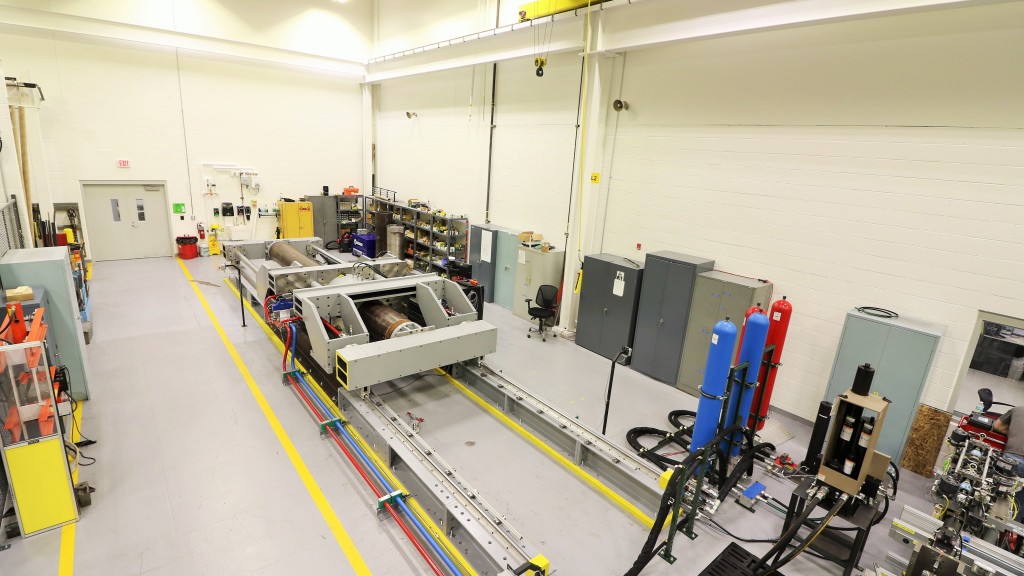 LORD Corporation - a leader in motion and vibration control solutions for the oil and gas industry - is now certified to the American Petroleum Institute's (API) standard 16F testing for telescopic joint (TJ) packers.
Testing was conducted to the second edition of API standard 16F, effective May 1, 2018, a harsher standard than the first edition in that the inner barrel must not be lubricated during testing. The TJ packers now experience more friction than in the first edition test regimen.
"Receiving the API 16F certification is a testament to the demanding conditions our TJ packers can endure," says Maggie Demicco, LORD Product Manager. "And with the parts in stock, it enables our customers to gain immediate access to these long-lasting packers."
Priority test fixture utilizes rough seamed pipe to simulate worst-case field conditions.The testing routine involves wear testing at 50,000 cycles with a short stroke at 25 psi bore pressure. Reciprocation is tested for 100 cycles with a longer stroke at multiple bore pressures. Hydrotest is completed both before and after testing to verify that the packers continue to seal at higher bore pressures.
LORD wear-resistant TJ packers exceeded standards. When the 50,000-cycle wear test was complete, the packers were then weighed to measure elastomer mass loss. The LORD wear-resistant TJ packers lost less than 0.75 percent elastomer mass compared to a pass/fail criterion of no more than 10 percent mass loss. Throughout this process, testing was witnessed by third-party inspectors from DNV GL and American Bureau of Shipping (ABS). LORD received approval from DNV GL and approval from ABS is currently pending.
"Receiving the API-16F certification for our TJ packers highlights our commitment to bringing new elastomer technology to our customers and the industry," says Jonathan Owens, Director, LORD Oil & Gas Business. "This is only one step as we continue to develop elastomeric solutions which exceed industry performance standards and bring value to our customers."
LORD stocks both inner wear packers and outer energizing packers for quick turnaround on orders. Data books accompany each packer and where applicable, seal kits are included with each order. The abrasion-resistant packers are compatible with risers from all major OEMs.