Advantage announces 2018 year-end reserves & operations update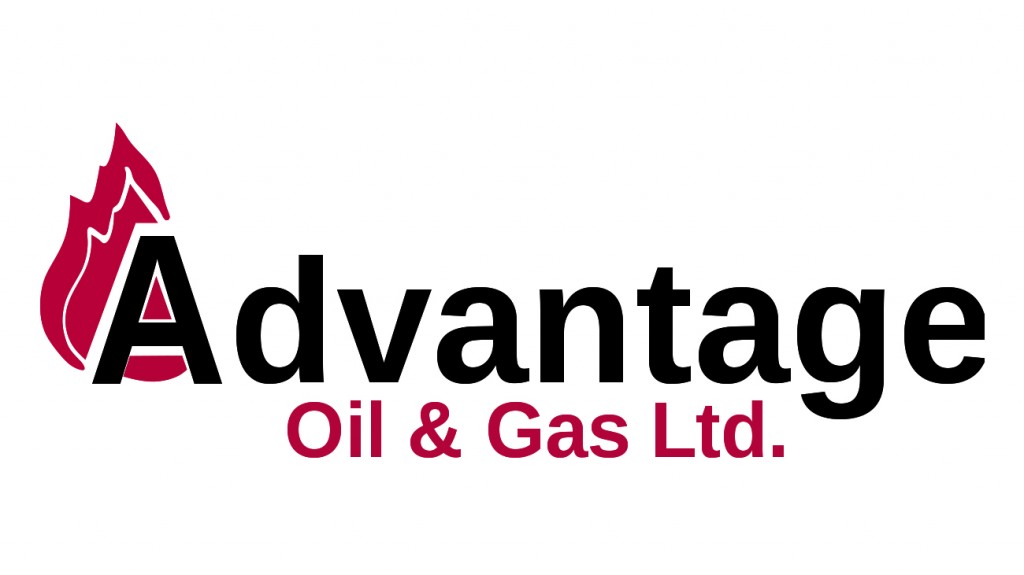 Advantage Oil & Gas Ltd. has released a report on its 2018 reserves and an operational update on the Corporation's liquids development plan.
Advantage's 2018 proved plus probable reserve additions replaced 221% of annual production through drilling successes in all of the Corporation's land blocks and through positive technical revisions reflecting continued improvements in production performance. 2P reserves increased 4.4% to 432.2 million boe (2.59 Tcfe) at a finding and development cost ("F&D") of $8.04/boe ($1.34/mcfe) including the change in future development capital ("FDC"). Advantage's focus on liquids resulted in a 33% increase in proved developed producing ("PDP") liquids reserves, and recorded its first reserve bookings at our ultra-rich Pipestone/Wembley block.
Fourth quarter 2018 operating results included record production of 45,686 boe/d and a 61% increase in liquids production to 1,974 bbls/d. Liquids contributed 15% of total 2018 revenue, and marketing initiatives generated $59 million (includes realized gains on derivatives and revenue less transportation realized from physical sales arrangements involving markets outside of AECO). Adjusted funds flow(a) for 2018 was $150 million, and year-end total debt(a) was $273 million, resulting in a debt-to-adjusted funds flow ratio of 1.8. Advantage's low cost structure, high rate of liquids growth, and strong balance sheet establish a solid platform for the Corporation to continue advancing it's multi-year liquids development plan (refer to Advantage press release dated November 1, 2018).
Major facilities expenditures in 2018 included the Glacier gas plant expansion to 400 mmcf/d and 6,800 bbls/d of liquids, and the substantial completion of a new compression and liquids handling hub at Valhalla. In addition, certain liquids-rich well operations and capital expenditures that were previously planned for January 2019 were accelerated to December 2018 to capitalize on temporary service discounts and reinforce our production outlook.
2018 Reserves Achievements:
Replaced 225% and 221% of 2018 annual production on a Proved ("1P") and 2P reserves basis, respectively.
PDP and 2P liquids reserves increased 33% and 22% to 6.0 million barrels and 38.8 million barrels, respectively. This included the first reserves bookings assigned at Pipestone/Wembley.
PDP reserves increased by 9% at a F&D cost of $9.04/boe ($1.51/mcfe). F&D includes $63 millionspent on the Glacier gas plant expansion and $27 million on the Valhalla liquids hub.
1P reserves increased by 6% at a F&D cost of $8.33/boe ($1.39/mcfe) including change in FDC.
2P reserves increased by 4.4% to 432.2 million boe (2.59 Tcfe) at an F&D cost of $8.04/boe ($1.34/mcfe) including change in FDC.
The three year average PDP and 2P F&D cost is $7.31/boe ($1.22/mcfe) and $3.88/boe ($0.65/mcfe) including change in FDC, respectively.
The 2018 PDP and 2P recycle ratios are 1.4 and 1.5, respectively. The three year average PDP and 2P recycle ratios are 1.8 and 3.4, respectively.
Positive technical revisions from improved well production performance accounted for 21% of 2P reserves additions. Strong well performance has contributed to a low annual decline rate of 26%.
Approximately 5% of Advantage's condensate rich Greater Pipestone lands and 17% of our liquids rich Glacier lands have reserves booked.
Achieved a 3 year capital efficiency(a) of $13,400/boe/d. Advantage's 2018 annual capital efficiency(a)of $15,700/boe/d includes $90 million for completing major facilities projects. The capital efficiency(a)is $8,700/boe/d when major facility expenditures are excluded.
2018 Operating & Financial Information
Company info
Millennium Tower, Suite 300 440 2 Avenue S.W.
Calgary, AB
CA, T2P 5E9

Read more