Saturn offers operational update, Q1 capital budget and guidance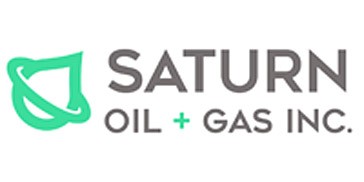 Saturn Oil & Gas Inc. has provided an operational update, including details of the Company's Q1/19 capital budget and drilling program (the "Program"), along with forecast average production volumes for the quarter.
Capital Budget & Production Guidance for Q1 2019
Saturn's Q1 2019 capital expenditure budget anticipates investing approximately $10 million, to be allocated to drilling, completion, equip and tie-in of approximately nine gross (9.0 net) wells. The Company commenced its program with the first well spud on January 14, 2019 in Saturn's core Milton area, targeting the light oil Viking play. Through the end of February 2019, Saturn has drilled, completed and tied-in a total of five gross (5.0 net) extended reach horizontal ("ERH") Viking wells, generating new volumes that have resulted in Saturn achieving a production rate over the last two weeks of February of over 1,000 boe/d. With Saturn's capital spending program for Q1 2019, coupled with the well results realized through January and February, the Company forecasts its Q1 production volumes will average approximately 950 boe/d, and achieve a peak production rate in Q1 of approximately 1,300 boe/d. This peak production rate is an increase of over 80% from Q4 2018 average production.
In addition to the five (5.0 net) wells that have been brought on production, Saturn has drilled an additional three (3.0 net) wells and anticipates drilling the ninth and final well in the week ending March 8th. As such, the Company anticipates bringing four gross (4.0 net) additional wells online before the end of March 2019.
Based on current oil prices and oil differentials, Saturn's forecast royalties of $3.00 to $4.00/boe, and operating and transportation cost forecasts of $10.00 to $11.50/boe, the Company anticipates field netbacks¹ in the quarter would range between $40.00 and $50.00/boe.
Q1 2019 Capital Program Details
Drilling activity in Q1 has been, and will continue to be, primarily focused in the Company's core areas of Prairiedale, Milton and Kerrobert. Of the eight Viking light oil wells drilled to date in 2019, two are ERH wells in Milton, two are ERH wells in Kerrobert, and the balance are in Prairiedale. Funding for the Q1 program has been derived from the Company's USD$20 million revolving note facility with Prudential Capital Group ("Prudential") coupled with cash flow generated during the period. Capital expenditures for the balance of 2019 will be reviewed and established quarterly to reflect commodity prices, funding sources and the broader operating environment.
Effective March 5, 2019, the Company has relocated its corporate headquarters to Calgary, Alberta from Saskatoon, Saskatchewan, designed to support Saturn's ongoing growth, enhance its visibility and build further relationships with energy-focused capital markets participants.
Company info
Suite 1000 - 207 9 Ave SW
Calgary, AB
CA, T2P 1K3

Website:
saturnoil.com
Phone number:
1 (306) 955-9946
Read more