Flashing sounders from Pfannenberg ideal for fixed gas detection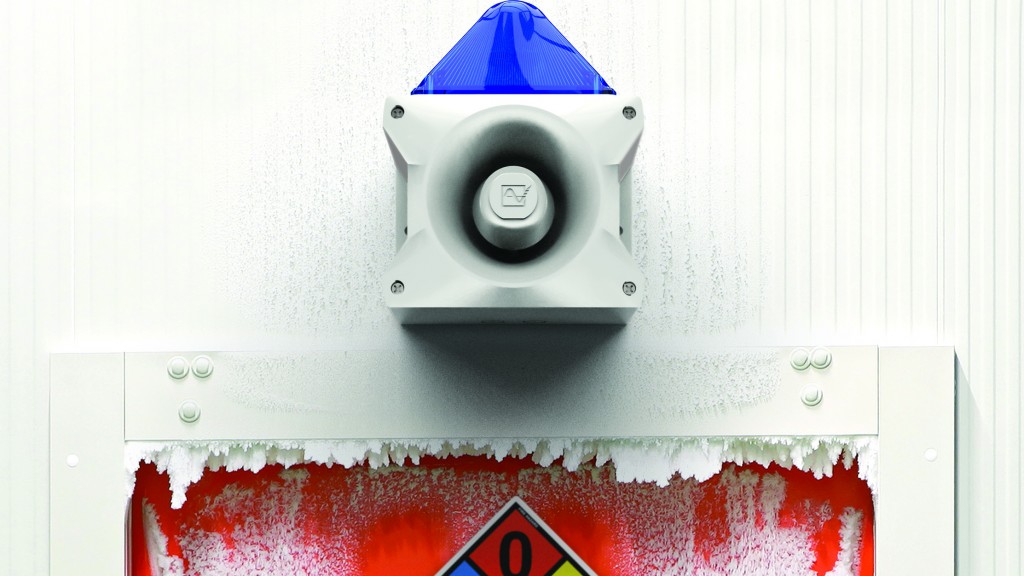 Pfannenberg, a global manufacturer of thermal management and signaling technologies, highlights the availability of rugged PATROL Series Flashing Sounders for fixed gas detection alarming. Designed to alert personnel of an evacuation when there is presence of hazardous gas, these combined signaling products increase safety when used with ammonia (NH3), carbon dioxide (CO2), freon (R22), methane (CH4), or chlorine (CL2) gas monitoring systems in energy generation, wastewater treatment, landfill applications, food and beverage manufacturing, refrigeration, gas production, agricultural chemical use and storage, and other industrial applications.
PATROL Series Flashing Sounders offer 80 pre-programmed alarm tones with 4 stages for distinctive signaling of specific events. Such devices are particularly well suited for environments with high ambient noise levels or when the use of hearing protection may hamper a sounder's effectiveness, or in bright environments where visual signals alone do not suffice. A single device in heavy duty industry (90+dB) can cover over 350,000 ft³ (visual) and 800,000 ft³ (audio) with an effective viewing distance of nearly ¼ of a mile.
Built to endure harsh environments and any climate, the PA 1 PATROL Series Sounder's UV-resistant and flame-retardant polycarbonate/ABS impact-proof housing achieves an IK08 impact rating. The xenon strobe flash tube contains no filament to break is inherently resistant to shock and vibration, and is secured by a steel clamp to further protect it from damage even in highly demanding settings. The lens cover is large, highly visible, and available in a variety of colors. Every PATROL Series Sounder includes a standard 10-Year Warranty.