New multi-touch control panel portfolio provides premium HMI for challenging installations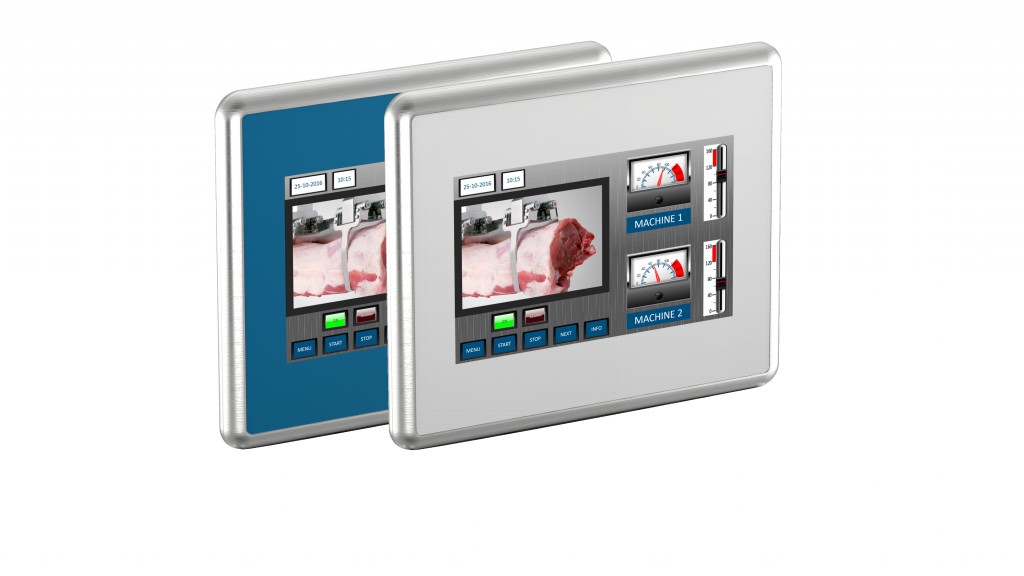 ABB's new CP600-Pro is designed for applications requiring true glass touch-screens for clear information display and easy operation.
ABB has introduced a new control panel portfolio, expanding upon the current CP600 platform to provide premium HMI for high-end applications and challenging installations. The CP600-Pro ensures reliable operation within a wide environmental temperature range of -4 through 140 °F, and features a true glass touch-screen for clear information display and easy operation. Strong aluminum front frames ensure IP66 protection, and the all black front design is a good match for multiple applications either in landscape or portrait format.
Available in 5, 7, 10.1, 15.6 and 21.5 inch screen sizes, the panels provide comprehensive HMI functions with multi-touch operation. Three Ethernet interfaces, one with 10/100/1000 Mbit, support up to three networks. With an OPC UA server and client protocol, the CP600-Pro is well prepared for TSN connectivity. A serial port simplifies integration of products without network interfaces, and USB ports and SD cards facilitate backups and system updates.
Like the other control panels in the CP600 platform, the CP600-Pro is fully compatible with ABB's AC500 and AC500-eCo PLCs, and includes all standard HMI functions such as alarm management, schedulers, recipes, trends, data acquisition, gateway function and user management.
The CP600-Pro can be configured and programmed with Panel Builder 600, which allows the easy creation of graphical HMI pages. This powerful programming tool offers numerous configuration options, which can be complemented by JavaScript for the easy design of tailor-made user interfaces. It includes libraries of ready-to-use vector graphics and a rich set of widgets so that applications can be designed efficiently.
The programming tool features an HMI simulator ensuring efficient set up either offline or online. HTML5 pages enable easy remote access to HMI applications via smartphone or other mobile devices.
"The CP600-Pro is an important addition to our control panel portfolio, offering our customers an option for a vast range of harsh environment applications that is fully prepared for new communication standards," said Randy Holterman, ABB Product Manager. "ABB's control panel product portfolio gives machine builders and system integrators the peace-of-mind to know that future requirements will be covered."
Company info
Related products