New United Electric Controls gas detector offers carbon monoxide monitoring and flexible mounting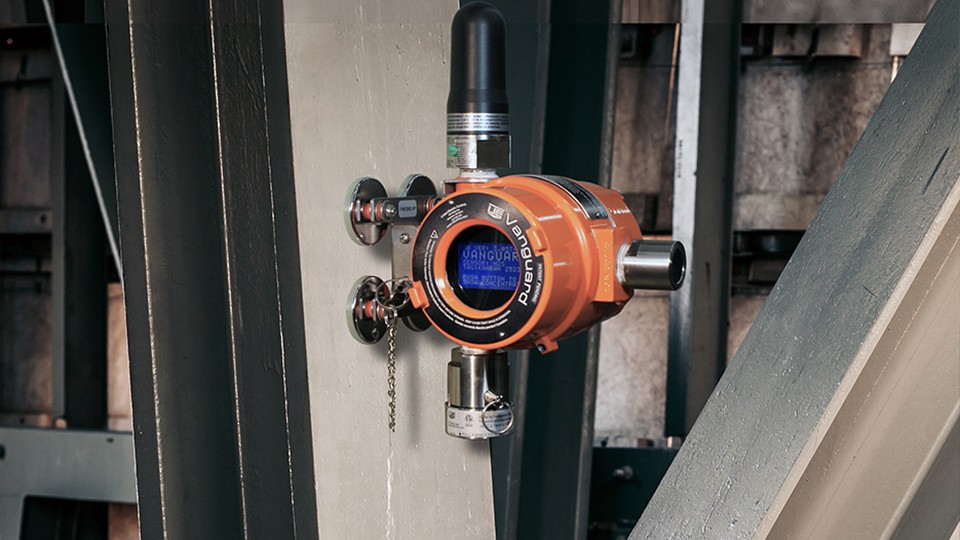 United Electric Controls, a producer of safety, alarm and shutdown technology, has announced that it has added carbon monoxide (CO) to the list of gases detected by the latest Vanguard WirelessHART gas detector. Vanguard version 1.2 also includes new mounting flexibility and a variety of other features that enhance installation, configurability and maintainability.
"Carbon monoxide (CO) is used in numerous processing applications and is highly toxic to humans. Wireless technology now enables companies to set up more detection points to protect workers by eliminating the need to run and maintain wiring. In addition to CO detection, our latest Vanguard release makes it easier for users to enjoy the benefits of wireless detection by addressing customer requests for more mounting options, more intuitive configuration and access to diagnostic information," said Andrew Liptak, United Electric Controls Product Manager for Gas Detection.
Reducing cost of CO detection
Wireless CO monitoring can reduce the cost of installing detection technology by up to 90 percent. The new Vanguard CO detection capability offers high stability, high resolution and broader range. Its range enables alarming at higher values while also providing accuracy at lower values, which is helpful for asset management. The CO sensor also avoids false alarms resulting from temperature drift, by providing high zero stability and accuracy over large temperature ranges. The sensor has a low stabilization time, allowing it to be installed and calibrated at the same time.
New mounting flexibility
The new Vanguard WirelessHART gas detector version also features its new FLEXmountTM installation, which augments Vanguard standard mounting with magnetic and universal options. The magnetic option enables installation on I-beams without drilling. The universal option uses adjustable clamps that enable installation on pipes from 3" to 12" in diameter without a hot work permit.
Enhanced calibration, configuration, diagnostics, and communications
Vanguard WirelessHART version 1.2 also includes the following new features:
New WiHART communication accessories, which enable users to extend system range, get more out of their installed HART instruments by receiving WirelessHART data via 4-20 mA inputs, and further extend range with powered repeaters.
A new touchscreen configurator, which streamlines onboarding of the gas monitor to a WirelessHART network.
Upgraded diagnostic software, which detects and pre-warns of system faults, providing more visibility into sensor messages, more ways to code the status of the signals and fewer false alarms.
Greater agility in responding to customer needs
Contributing to United Electric's ability to respond to customer needs so quickly and effectively is an investment in new testing facilities. This includes modern methods for handling and storing hazardous gases during testing, ability to run multiple test platforms simultaneously, temperature and humidity control and automated test plans. The test facility deploys the sensors in an internal SCADA system to simulate the actual monitoring and data collection technology that customers run in the field.
Available now
The Vanguard WirelessHART Gas Detector version 1.2 is available immediately, supporting interchangeable detection heads for hydrogen sulfide (H2S) and methane (CH4) as well as carbon monoxide (CO). Beta testing is now underway for ammonia (NH3) detection heads.
Company info
Related products