Digital transformation: ushering in a new age of digital fracking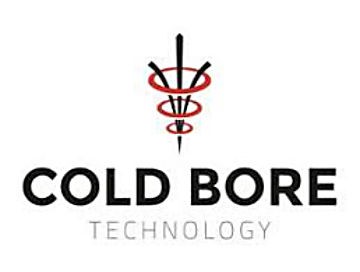 Despite each of our daily lives becoming increasingly digitized to save us time and money and keep us safe and healthy, many areas of heavy industry, especially those which rely on large-scale physical infrastructure, are still grappling with how to integrate meaningful technologies that will move them beyond cumbersome and costly analogue processes.
Fracking is one such industry, one that relies heavily on human monitoring of the numerous, complex, operational components and laborious manual data recording.
In a traditional frack operation, monitoring of the various service company operations involved such as coil, wireline, frac, flowback, etc, is carried out manually with the positioning of the valves and the monitoring of the pressures only available to operators on site who then have to record the data manually. With fracking completions operations costing on average USD $5,000-10,000 per hour, these estimations on which service operation is being carried out at any given time have the potential to create major safety, productivity and economical issues.
In order to advance the industry there has been an increasing call for the development of technology-based digital solutions able to intelligently and precisely monitor and analyze what is occurring in all aspects of the operation, both above and below ground, the duration of separate events and the cause and effect of those events on overall operations.
As is the case, however, with any large industrial operations, even those in clear need of upgrade and advancement, the cost of replacing machinery and infrastructure has enormous cost and time implications. It is therefore incumbent on new technology solutions that they can be quickly and seamlessly integrated with existing operations and deliver meaningful value.
The Industrial Internet of Things
Cold Bore Technologies is a company digitizing the entire completions operation.
The company's SmartPAD is the first Industrial Internet of Things (IoT) based, digital completions recorder and remote completions operating system. It uses valve positioning, pressure monitoring sensors, field data collection systems and proprietary software to digitize well heads and generate a "Critical Path Timeline" of the entire completions operations from start to finish.
The system ties in all completions data into a real-time dashboard which is remotely accessible from anywhere in the world. All operational data is recorded in real-time, normalized, stored on the cloud and is archived for future reference. This enables operators to review data from previous jobs and run comparisons and analytics from well to well, pad to pad, and asset to asset. Full and remote operational visibility across multiple well sites helps operators to understand exactly when and why changes in productivity are happening.
Collected data sources are auto-populated into programs such as WellView, and there is also a frac engineering software overlay. This enables operators to track, measure and understand the reasons behind non-productive time (NPT) as well as the productivity efficiency gains (PEG) that are created as operations surpass expectations. This data helps completions engineers understand not only what is happening across their operations, but exactly who or what is responsible.
New technologies such as the SmartPAD and others which are successfully bringing the power of connected devices and machine learning to the oilfield are bringing with them heightened safety, intelligence and efficiency to the business of oil and gas extraction. Through developing adaptive technologies which address key industrial pain points, cumbersome, analogue industries can, almost overnight, be brought into the digital age.
Blair Layton is CEO at Cold Bore Technologies, a Calgary-based company digitizing the entire fracking completions operation. He started work in the oil field services business in the early 90s and sold his first directional drilling company in 1999, his second in 2004, and his third in 2009. During Blair's subsequent tenure as the CFO at a publicly listed oil field service company, the organization's debt was reduced by 70%, sales were doubled, margins tripled, reporting was simplified and KPIs were implemented.