INOR announces IPAQ C/R330 universal temperature transmitter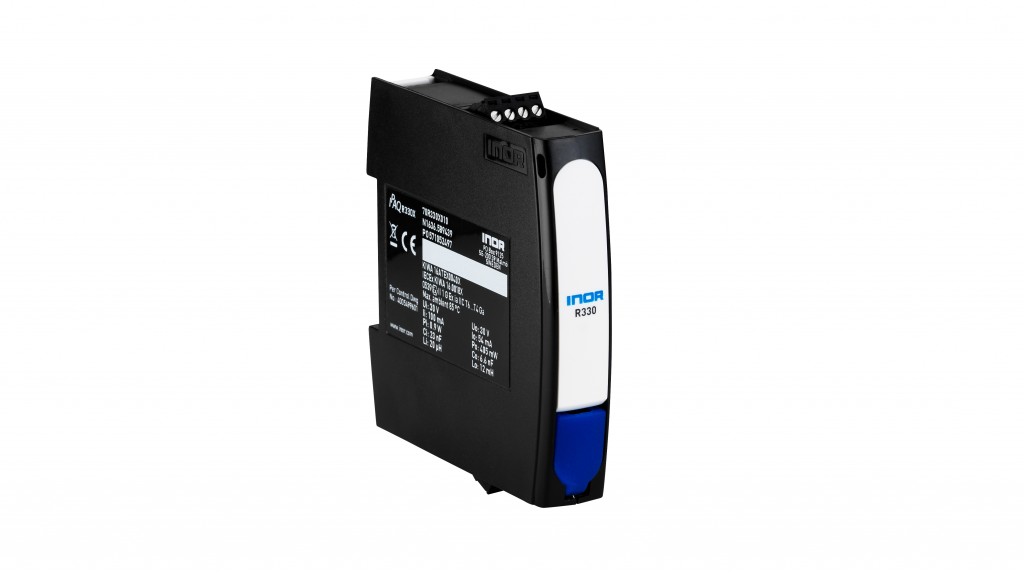 INOR Process AB announces the INOR IPAQ C/R330 universal temperature transmitter, a modern, isolated, universal temperature transmitter developed for maximum flexibility, accuracy and reliability. Compatible with RTD and thermocouple sensors, Ω and mV inputs, the IPAQ C/R330's robust design offers high vibration resistance and noise immunity, guaranteeing reliable and accurate operation under the most demanding conditions.
The IPAQ 330 is a highly reliable and robust temperature transmitter. External influences, including ambient temperature, vibrations up to 10 Gs, moisture, and electromagnetic waves have minimal influence on measurement results. In addition, IPAQ 330 is optimized for cost efficiency over its life cycle, from storage and configuration, to installation and commissioning. IPAQ 330's universal input enables simple, on-demand configuration and sensor selection, thereby reducing the number of installed product variants.
The newest addition to the INOR line is the INOR 330X series temperature transmitter for hazardous area locations. Featuring the INOR C330X head-mount and R330X DIN rail-mount temperature transmitters, the INOR 330X is now available with Factory Mutual approval. The transmitters are ATEX and IECEx approved to meet international requirements, and now carry North American cFMus certifications.
Company info
Related products