Natural gas compression provider succeeds with Cat G3600 A4 engines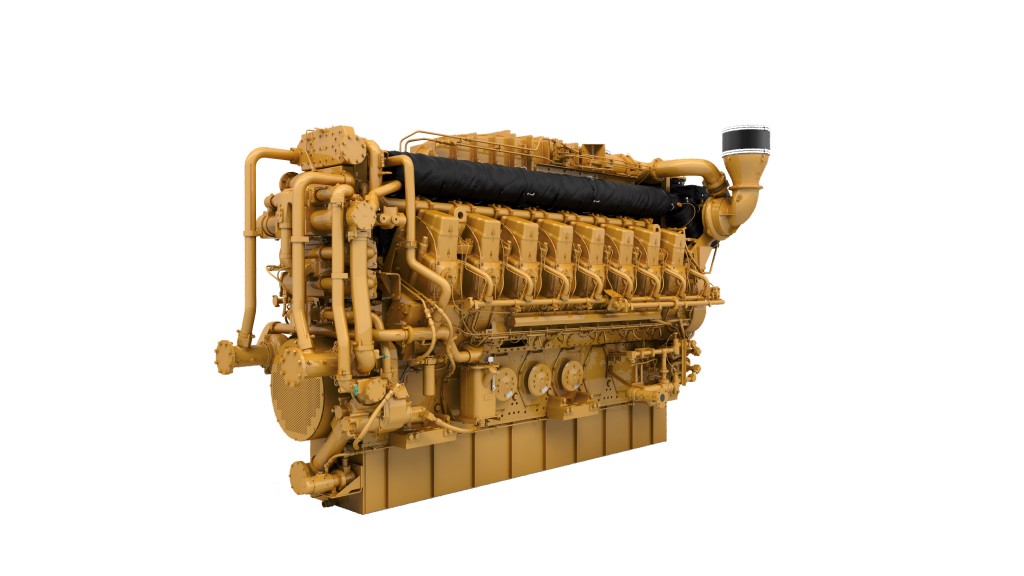 Sometimes, timing really is everything.
Pegasus Optimization Managers, a Texas-based natural gas contract compression and solutions provider, got its start in 2015 — the same year the market turned downward and Caterpillar opened the order board for a new engine platform, the G3600 A4 series. Both worked in the new company's favor.
"We were very fortunate with the timing," says Justin Head, vice president of sales and marketing for Pegasus. "Because of the downturn, a lot of our competitors came home, and we were able to be the only purchaser of A4s in the U.S. at the time. That set us apart from the competition and gave us a good foothold in the market."
That was four years ago. By the end of 2019, Pegasus will have approximately 250 Cat G3600 A4 engines at work across the United States, and the company has already ordered additional units for delivery in the first quarter of 2020.
"It's a superior engine to anything else out there," Head says. "The key to our success is the A4 engine."
Ideal for high BTU applications
Many features set the G3600 A4 series apart, according to Head, but the best feature "by far" is the fuel flexibility that makes the platform an ideal performer in the shale plays or anywhere with high BTU fuel content. Thanks to a piston that enables a lower compression ratio and the addition of a two-stage aftercooler, A4 engines can operate on the broadest spectrum of fuel gas available.
"The controls are great — the way it operates off the ECM [Electronic Control Module]," Head says. "If there's an issue on the fuel side, or if the temperature changes rapidly, which happens quite a bit in south Texas, it's able to adjust rapidly and just keep rolling."
Early on, when Pegasus sent several G3600 A4 engines to a south Texas customer who planned to use a skid to collect natural gas liquids (NGLs), Head ran a simulation to see what might happen to the engines if the skid were to fail.
"The engines never went down or even hiccupped — they just kept right on rolling," he says. "They can handle all kinds of different scenarios."
Added power without added cost
The G3600 A4's added horsepower is another big benefit for Pegasus, which is seeing demand for power rise among its customer base. Previously, the company often banked four G3516 engines together to run a gas compression station because they delivered more horsepower per dollar than the G3600 series. Now, with the A4 available, Head says they can to do the same job with just two G3606 engines.
Pegasus is also taking advantage of the A4 engine's ambient-based rating capability option — which allows for up to a 7% power increase regardless of location — to give its customers additional power without increasing footprint or cost.
"In the Marcellus and Utica shales, we're running all our A4s at 1950 horsepower," Head says. "We're testing some at 2010 horsepower in south Texas right now to see how they'll hold up. We've seen no problems or maintenance issues so far."
A history of reliable performance
Speaking of maintenance, that's another selling point for the G3600, according to Head. Pegasus's founding partners began running the engine series back in 1997 when they worked for another gas compression firm. More than two decades of experience with the platform has given them great confidence in its reliability.
"We're able to run a G3606 engine for 12 years without an overhaul," Head says. "We were overhauling every four years with other engines, so we're saving three times the maintenance expenses and downtime."
That kind of history with the G3600 platform was a big reason Pegasus jumped on the new A4 series when it was released in 2015.
"The G3600 has been a phenomenal engine over the course of the past 25 to 30 years," Head says. "The A4 added some great features to an already solid foundation. It does everything I expected it to and more."
Company info
Related products