New fingerboard control system from Festo provides enhanced safety, durability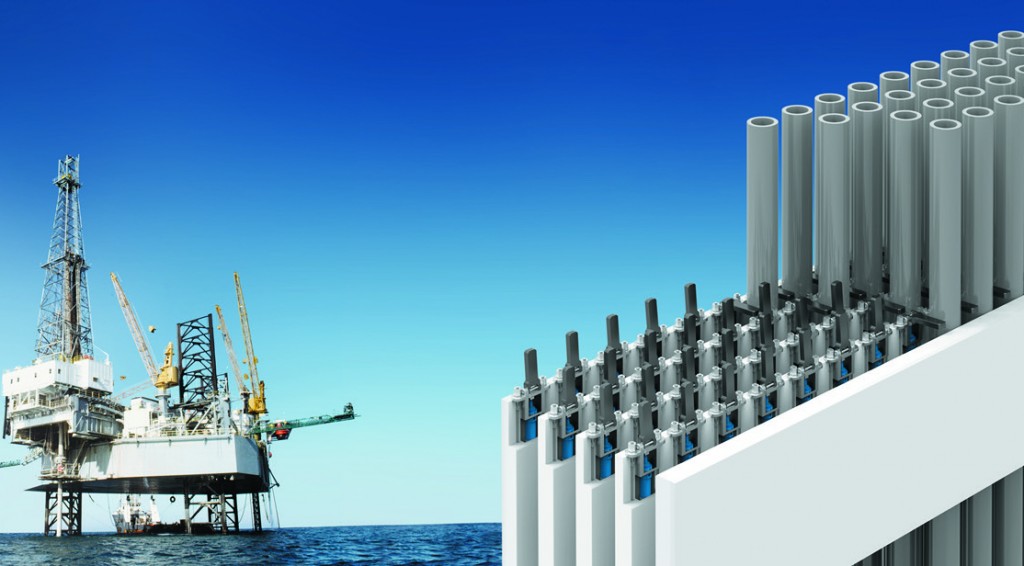 Festo has made the world's first software-driven valve terminal - the VTEM Motion Terminal - the technology core of a new pneumatic fingerboard latching system for drill-rig tublars that offers enhanced safety and durability. This control and monitoring system utilizes the VTEM's intelligent valves to control and monitor the fully locked or completely open position of each latch in lieu of placing electronic sensors and wire harnesses on the fingerboard.
Since the VTEM is software driven, this simplifies what goes on each latch, which also makes it easier to install and maintain the latching system, an important consideration in managing operations in challenging off-shore conditions.
The VTEM Motion Terminal senses and controls the position of each latch from closed to 100% open by continuous monitoring of cylinder air pressure and flow. Each VTEM features internal sensors, pressure regulators, flow control, exhaust valves, and processing and communications capabilities.
Measurements are graphically displayed via human machine interface (HMI) and information is available to supervisory control systems.
Each intelligent valve replaces two ordinary pneumatic valves for a 50% reduction in the number of components. A white paper on the Fingerboard solution is available for download.
"This second-generation solution represents a major step forward toward a safer and easier-to-maintain fingerboard-latching solution," said Craig Correia, Director, Process Industries, North America, for Festo.