NETZSCH celebrates 50th anniversary of North American operations
Family-owned global company develops products and technologies to handle challenging applications and reduce life cycle costs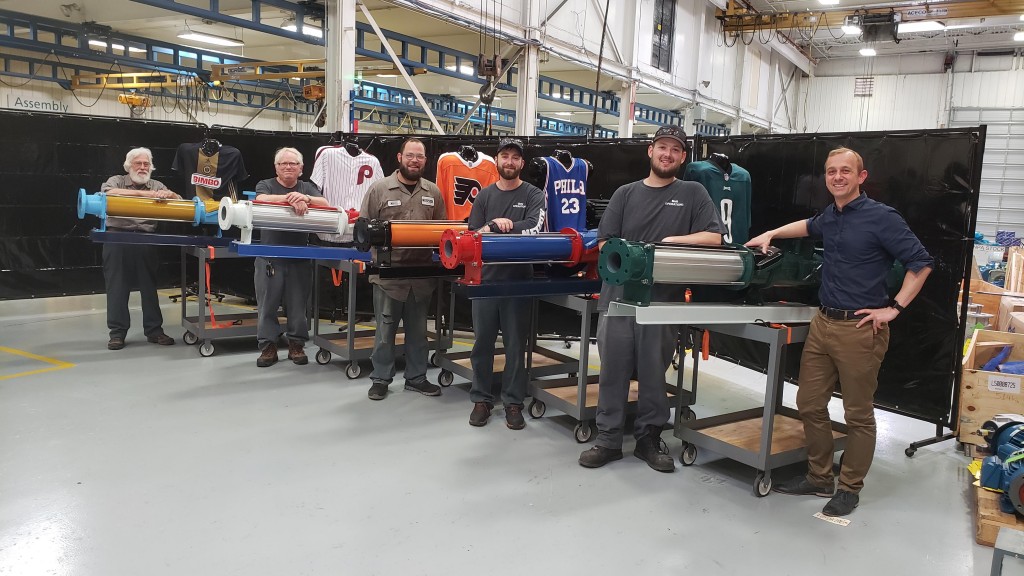 NETZSCH Pumps North America, LLC, experts in solutions designed specifically for difficult pumping applications, announces it is celebrating its 50th anniversary in business. As a mid-sized, family-owned German company, NETZSCH manufactures machinery and instrumentation with worldwide production, sales, and service. The global company began its North America operations as a one-person office 50 years ago, and has since grown to more than 180 employees, with over $75 M in revenue for its three North American business units, Analyzing & Testing; Grinding & Dispersing; and Pumps & Systems. NETZSCH marked the milestone year with a gala celebration, held May 11, 2019 at the historic SunnyBrook Ballroom in Pottstown, PA.
Over the past 50 years, NETZSCH has continued to serve its initial customers in wastewater, chemical, food, and paper industries, while assisting with the transition of energy production by supplying pumps for the biogas, bio refinery, and battery markets. NETZSCH also has considerable expertise with pumps used for enhanced oil recovery production and produced water treatment, as well as sanitary pumps and highly efficient drum unloading systems
NETZSCH is known for offering solutions to challenges posed by customers' desire to reduce water consumption. Those handling slurries, highly viscose, and highly abrasive products are facing concentration increases that can be challenging for pumps and result in increased life cycle costs. By investing in research and development at levels far higher than industry standards, NETZSCH is developing new materials, products, and technologies that handle the more challenging applications and reduce life cycle costs. NETZSCH products also require less energy, lowering their carbon footprint.
"Fifty years ago, we were a very well-known and reputable machine and pump manufacturer in Germany, when we took a leap overseas to the North American market," said Thomas Streubel, President of NETZSCH Pumps North America. "At that time the world was not nearly as connected as it is today and it was a major endeavor to deal with the challenges of building a company on another continent. It's been a wonderful adventure and I am proud to celebrate our achievement with our entire team."