Encana reports 2019 second quarter financial and operating results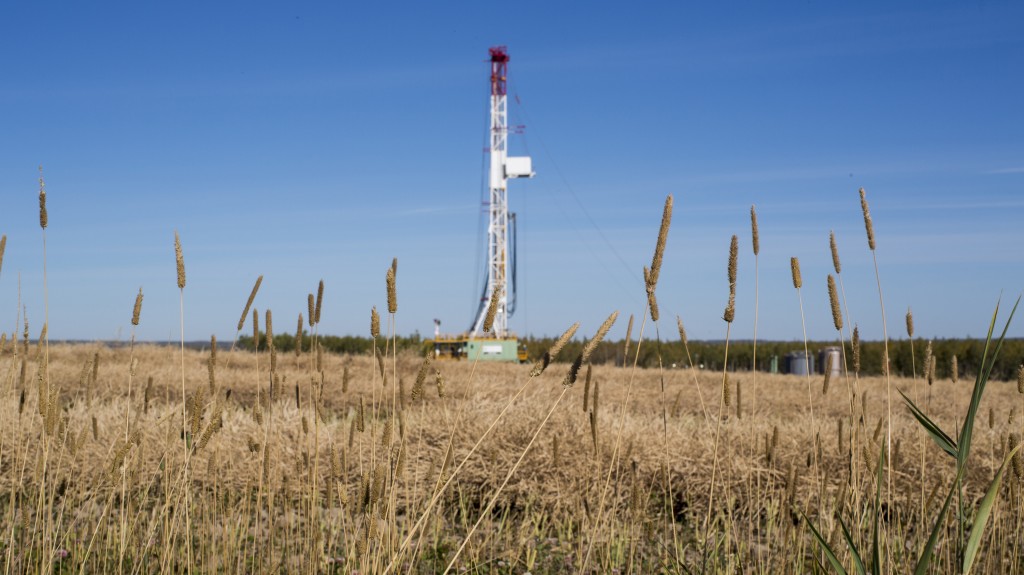 Encana Corporation has announced its second quarter 2019 financial and operating results, reporting solid production increases and continued movement in repurchasing of its common shares, among other highlights.
"Encana is performing exceptionally well," said Encana President & CEO Doug Suttles. "The combination of our high-quality portfolio and relentless focus on efficiency is delivering strong returns, growth and free cash flow."
Second Quarter Summary
For the second quarter of 2019, Encana posted net earnings of $336 million, or $0.24/share. Non-GAAP operating earnings for the second quarter were $290 million, or $0.21/share.
Cash from operating activities in the second quarter was $906 million. Non-GAAP cash flow increased 50 percent over the comparable period in 2018 to $877 million, or $0.64/share. Non-GAAP cash flow in the second quarter was impacted by $19 million of restructuring and acquisition costs.
Through the end of the second quarter, the Company had repurchased 149.4 million Encana common shares at an average price of $6.94 per share. Investment in the program to date totals $1,037 million.
At the end of the second quarter, Encana had more than $3.4 billion of total liquidity including approximately $167 million in cash and cash equivalents.
Encana's second quarter capital investment totaled $750 million, in line with beginning of the year expectations for a front-end loaded 2019 investment profile.
Suttles added, "Our business is growing and generating free cash flow and we are firmly on track to deliver on our capital investment outlook for this year. Our free cash flow is significant and will be used to fund the share buyback and strengthen our balance sheet."
Second Quarter Production and Operating Highlights
Total production in the quarter was 591,800 barrels of oil equivalent per day (BOE/d), up 11 percent year-over-year on a proforma basis. Second quarter liquids production increased 16 percent year-over-year proforma, to about 324,000 barrels per day (bbls/d). Oil and condensate production during the period was 234,600 bbls/d.
Permian
Second quarter production in the Permian Basin averaged a record 104 MBOE/d (84 percent liquids). Encana continues to demonstrate efficiency gains with its four-rig program focused on cube development. A recent 14-well pad in Martin County, Texas, commenced production and is averaging 14,900 bbls/d after 90 days.
Anadarko
Second quarter Anadarko Basin production achieved a record 163 MBOE/d. Recent significant growth is largely attributable to the 31 percent quarter-over-quarter increase in STACK oil production. Oil and condensate now accounts for about 37 percent of Anadarko Basin production volumes and averaged 60 Mbbls/d in the second quarter.
Importantly, Encana continued to enhance returns in STACK through additional reductions in completed well costs. Since closing the acquisition of Newfield in mid-February, well costs have been reduced by $1.4 million to $6.5 million (pre-Encana 2018 average was $7.9 million). Eighty-nine gross STACK wells in the Meramec completed year to date are tracking type curve including 18 gross cube-style wells that are showing strong oil productivity.
Montney
Second quarter Montney production averaged 203 MBOE/d (27 percent liquids). Liquids production during the quarter averaged 54 Mbbls/d. Third-party outages and planned maintenance negatively impacted quarterly average production by about 6.8 MBOE/d. Cycle times were reduced by more than 10 percent quarter over quarter, averaging less than 70 days. Wells on production in the year are outperforming the oil and condensate type curve by approximately 25 percent.
Outlook
At current commodity prices, Encana expects to generate significant free cash flow in the second half of 2019. Capital investment in the second half of 2019 is expected to be $500-$600 million per quarter with overall production of 565-585 MBOE/d, excluding volumes from Arkoma and China.
For more detailed information on the Company's assets and second quarter results, please refer to the Corporate Presentation at https://www.encana.com/investors/.
Risk Management Program
As of June 30, 2019, Encana has hedged approximately 154 Mbbls/d of expected oil and condensate production at an average price of $59.48 per barrel for the balance of 2019. The Company also has about 936 million cubic feet per day (MMcf/d) of its expected remaining 2019 natural gas production hedged at an average price of $2.73 per thousand cubic feet (Mcf). Encana has also hedged approximately 80 Mbbls/d of expected oil and condensate production at an average price of $57.05 per barrel for 2020. The Company also has about 490 MMcf/d of its expected 2020 natural gas production hedged at an average price of $2.71 per Mcf.