AltaGas Canada Inc. announces second quarter 2019 results
Increases common share dividend to 9.5 percent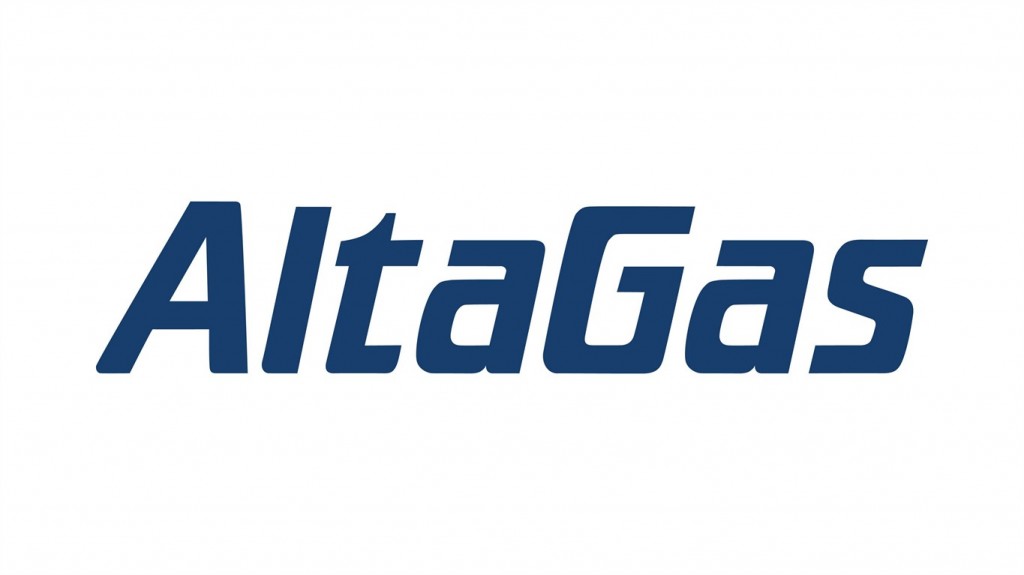 In its second quarter financial results, AltaGas Canada Inc. announced that the business is maintaining a strong position and will continue to move forward with growth programs in the near future.

"Our overall business continues to perform very well and our dividend increase underscores our commitment to delivering shareholder value," said Jared Green, President and Chief Executive Officer of ACI. "We continue to progress on the reactivation of PNG's transmission pipeline and together with other opportunities, we expect to greatly expand our 5-year growth program, all within our self-funded model."
For the second quarter 2019, net income after taxes was $3.9 million ($0.13 per share), compared to $3.7 million ($0.12 per share) in the second quarter 2018. Normalized net income for the second quarter 2019 was $3.8 million ($0.13 per share) compared to adjusted normalized net income of $3.4 million ($0.11 per share) in the second quarter of 2018.
Second quarter 2019 normalized net income increased over the second quarter 2018 adjusted normalized net income primarily due to lower current income tax expense as a result of accelerated tax deductions related to Property Plant & Equipment and lower interest expense.
ACI's combined Utility rate base grew to approximately $900 million in the second quarter 2019, up approximately 5 percent from the second quarter 2018. Rate base growth at ACI's Utilities tends to result in a higher degree of seasonality as certain expenses such as depreciation and operating and administrative expenses increase and are distributed more evenly throughout the year.
In the second and third quarters, ACI's Utilities produce lower net income as a result of warmer seasonal weather and lower customer demand, while the first and fourth quarters produce higher net income due to colder seasonal weather and higher customer demand, which generally more than offsets the additional expenses resulting from growth.
Second quarter 2019 renewable results were lower compared to second quarter 2018. In the second quarter 2019, wind generation at the Bear Mountain Wind Park was 32.5 gigawatt hours (GWh) which is comparable to the long-term average for the second quarter of approximately 34 GWh. In the second quarter 2018, the Bear Mountain Wind Park benefitted from abnormally strong wind resources achieving 41.4 GWh.
Renewable generation in the second quarter 2019 at the Northwest Hydro Facilities was in-line with the second quarter 2018. The lower equity earnings in the quarter were primary due to timing of revenue recognition which is expected to reverse in the third quarter 2019.
2019 - 2023 Capital Program and Growth Initiatives
ACI now expects a capital program of $425 - $500 million between 2019 and 2023, including the potential reactivation of PNG's transmission pipeline and the Etzikom lateral pipeline project. The capital program also consists of investments in system betterment projects to maintain the safety and reliability of ACI's utility infrastructure, new business opportunities and technology improvements. ACI expects to continue utilizing a self-funded financing model for its capital program.
PNG Transmission Reactivation
On July 8, 2019, ACI announced that its wholly owned subsidiary Pacific Northern Gas Ltd. ("PNG") had filed an application with the British Columbia Utilities Commission ("BCUC") for approval of a large volume industrial transportation rate required in its proposed process for allocation of reactivated capacity on its western transmission pipeline (the "Application").
Should the BCUC approve the Application, PNG plans to conduct a binding open season where shippers would have the opportunity to bid on capacity of up to approximately 88 MMSCFD based on either firm Transportation Service Agreements ("TSA") or reserve capacity through Transportation Reservation Agreements.
Provided there are sufficient shipper commitments backed by TSAs, PNG would commence system reactivation and recommissioning work to prepare for returning the system back to full utilization. Depending on shipper demands and the requested delivery points, PNG estimates the capital cost for the reactivation, recommissioning and system reinforcement could be up to approximately $120 million.
Etzikom Lateral Pipeline Project
The Etzikom lateral pipeline, serving approximately 1,715 of AltaGas Utilities Inc.'s (AUI) customers in southeast Alberta, including rural areas surrounding the City of Medicine Hat and extending south to the hamlet of Etzikom and surrounding rural areas, is scheduled for abandonment by its current owner in the fourth quarter 2019. Construction of new facilities by AUI, the Etzikom Lateral Pipeline Project, is expected to be completed in the fourth quarter of 2019 at a cost of approximately $10 million. AUI expects the Alberta Utilities Commission to issue a final decision on the Etzikom Lateral Pipeline Project meeting Type 1 Capital Tracker criteria under the PBR 2 plan in 2020.
Providing natural gas utility service to energy export projects off the British Columbia coast.
ACI continues to receive increased interest throughout PNG's service territory from the enhanced economic activity energy export projects are bringing to the region. ACI now expects to spend approximately $5 million, to provide natural gas service to energy export projects. ACI continues to expect growth in economic activity as more export projects reach final investment decisions.
Outlook
Over the 2019 - 2023 time period ACI now expects approximately 6 percent compound annual normalized net income growth from the adjusted normalized net income of $40.5 million achieved in 2018. In 2019, ACI expects growth in adjusted normalized net income to be driven primarily by additions to rate base at the utilities, and stronger results from ACI's renewable power assets, partially offset by higher income tax expense.
ACI Dividend Declaration
On August 7, 2019 the Board of Directors of ACI declared a dividend of $0.26 per common share, payable on September 30, 2019 to shareholders of record at the close of business on August 30, 2019. The ex-dividend date is August 29, 2019. This dividend is an eligible dividend for Canadian income tax purposes.
Company info
1700, 355 - 4th Avenue, S.W.
Calgary, AB
CA, T2P 0J1

Website:
altagas.ca
Phone number:
403-691-7576
Read more