Pembina to acquire Kinder Morgan Canada in $4.35 billion deal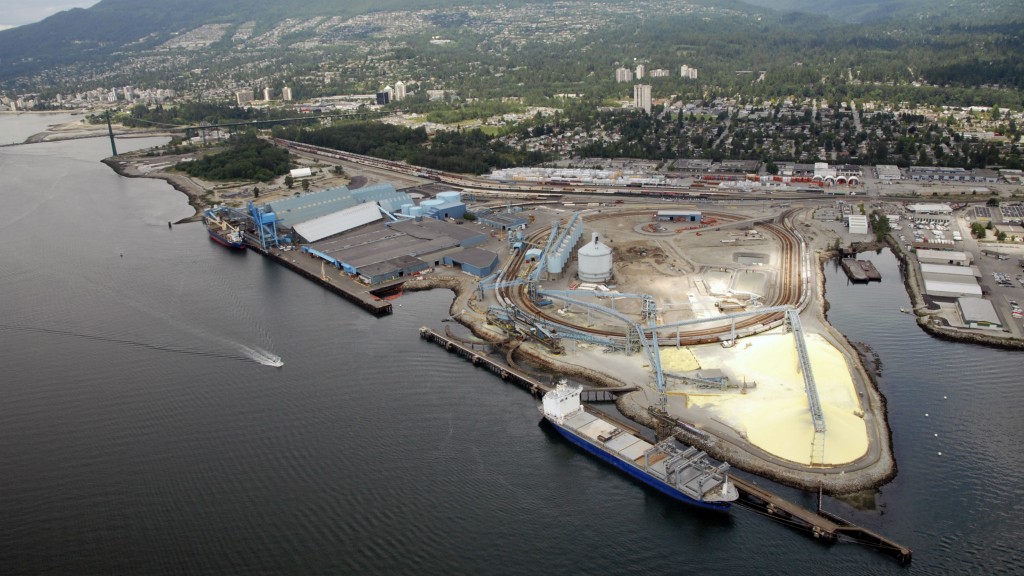 Pembina Pipeline Corporation has announced that it will acquire Kinder Morgan Canada as well as the U.S. portion of the Cochin pipeline system in a deal valued at approximately $4.35 billion in total.
The deal will give Calgary-based Pembina new storage and terminal facilities in Edmonton, the Vancouver Wharves - a bulk storage and export/import business - as well as the Cochin pipeline, which runs from Fort Saskatchewan, AB down to Illinois. Kinder Morgan Canada's value in the deal is approximately $2.3 billion, which will be managed through an all-share exchange, while the Cochin acquisition is approximately $2.05 billion.
"This acquisition is highly strategic for Pembina, providing enhanced integration with our existing franchise, entrance into exciting new businesses and clear visibility to creating long-term value for our shareholders," said Mick Dilger, Pembina's President and Chief Executive Officer. "It represents an ideal opportunity to continue building on our low-risk, long-term, fee-for-service business model while extending our reach into the U.S. through a highly desirable cross-border pipeline. Further, it will enhance our diversification as well as Pembina's customer service offering as a leading provider of integrated services to hydrocarbon producers in Western Canada."
Kinder Morgan Canada's board has fully agreed to the proposed sale.
"KML views Pembina as a leading infrastructure services provider to the North American energy industry," said KML Board Chairman and CEO Steve Kean. "We believe KML's assets will be a great fit with Pembina's business and this transaction is highly beneficial to KML's shareholders. This transaction gives KML's public shareholders the opportunity to participate in a larger and growing platform of North American midstream energy assets."
The 2,900-km Cochin pipeline is one of two significant cross-border condensate import pipelines, according to Pembina. It is designed to carry up to 110,000 barrels per day. Cochin complements Pembina's existing condensate infrastructure in Western Canada and extends the Company's reach into the U.S., with the potential to provide Pembina and its customers improved market access and tremendous long-term optionality. Cochin has operated both as a condensate import system and a propane export system.
The deal also gives Pembina access to the terminal business set in the core of the Edmonton crude oil complex. With 10 million barrels of storage capacity, the facility has good inbound and outbound connectivity, and Pembina views it as highly attractive in the current environment. In addition, the facility has direct connectivity to two rail terminals.
The acquisition is expected to close later this year or in early 2020.