Trans Mountain prepares to restart construction along expansion route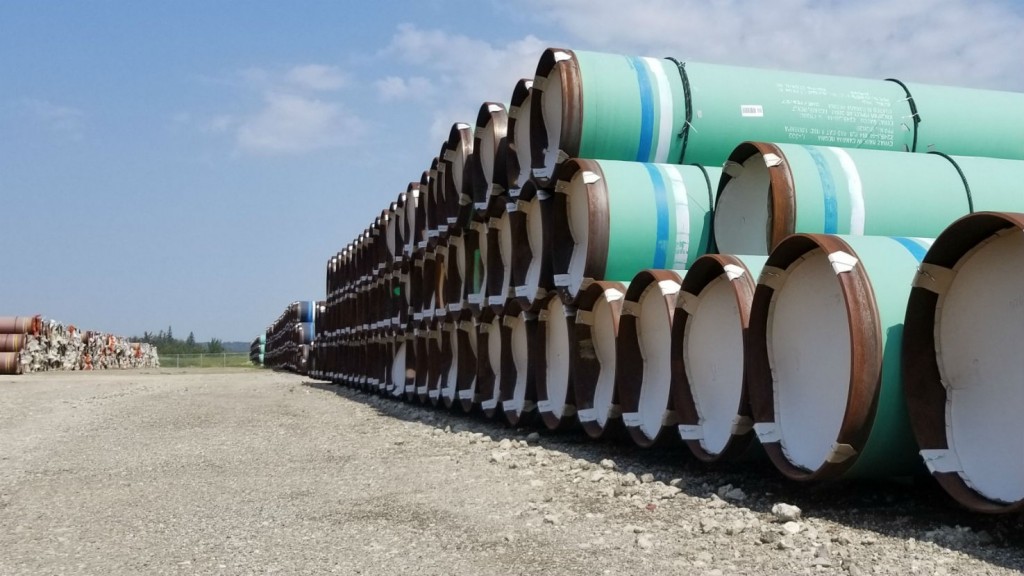 Trans Mountain has issued 'Notice to Proceed' directives to some of its prime construction contractors triggering mobilization of the initial workforce necessary to build the Trans Mountain Expansion Project. The directives give the contractors 30 days to mobilize equipment and commence the process of hiring workers, procuring goods and services, and developing detailed construction work plans.
Construction work will soon begin in communities along the route, including along the right-of-way in Alberta between Edmonton and Edson, and in the Greater Edmonton area. This includes an immediate return to work at Burnaby Terminal and on land at Westridge Marine Terminal. Specific start dates in the remaining construction areas are subject to final regulatory approvals and permits.
"I am pleased to announce another significant milestone for the Trans Mountain Expansion Project with the commencement of construction activities and the issuance of the notice to some contractors to begin mobilizing equipment and crews in select areas in August and September 2019. With the first wave of regulatory approvals complete, we are confident that we have a path forward by which the Expansion Project construction can commence," says Ian Anderson, President and CEO of Trans Mountain Corporation.
Over the coming months Trans Mountain expects it will receive clearance of all other outstanding regulatory approvals and permits for the remaining construction areas. The timelines for approval of all outstanding regulatory matters could have an impact on Project costs, schedules and final in-service dates; however, if approvals are received as anticipated, the Trans Mountain Expansion Project will be in-service by mid-2022.
Trans Mountain remains committed to prioritizing and maximizing Indigenous, local and regional hiring to the greatest extent possible. Hiring by prime contractors is underway, with approximately 4,200 workers expected to be employed in various communities along the corridor in the fourth quarter of 2019.
"Over the coming months, we will continue our engagement with Indigenous communities along the construction corridor," added Anderson. "We are committed to ensuring the Project incorporates all appropriate measures to protect the cultural, environmental and local Indigenous interests in the lands and waters through construction and into operation."
"Clearly this Project has been subjected to numerous delays and setbacks over the past several years. With today's announcement on the commencement of construction, I firmly believe that we are finally able to start delivering the significant national and regional benefits we have always committed to," adds Anderson.
Alberta Premier Jason Kenney said the notice to proceed was a good step forward for a project that is supported broadly by Canadians, including in British Columbia. However, he said that federal and local authorities need to be sure that the project is not interrupted or further delayed.
"As Trans Mountain begins to prepare for its construction restart, the federal and local authorities must ensure the rule of law is enforced and that construction is not illegally blocked. History has shown us that there are a small minority of individuals who are willing to break the law to prevent responsible resource development in Canada, and they must not be allowed to essentially veto a project that is vitally important - not only to Alberta, but to all of Canada," Kenney said in a statement. "The start of construction is an important milestone, but it should have never taken this long. TMX has been mired in delays and has been through countless months of consultation and a lengthy and rigorous review process. It has been cancelled twice. This cannot be allowed to happen again. Because of all of this, there is only one way to measure success for this project: completion of the pipeline.
"It is also worth pointing out that TMX is only one coastal pipeline. With the passage of the 'No More Pipelines' Bill C-69 and the Alberta tanker ban, Bill C-48, TMX will be the only new coastal pipeline for the foreseeable future. This is unacceptable. We continue to urge the federal government to listen to Albertans, to the vast majority of Canada's premiers and to job creators, and repeal the 'No More Pipelines' law and the discriminatory Alberta tanker ban. Alberta's government remains committed to fighting for additional pipelines, growing the economy and creating good jobs."