Contractors get more pressure for work with Oilgear Boosting and Regulating System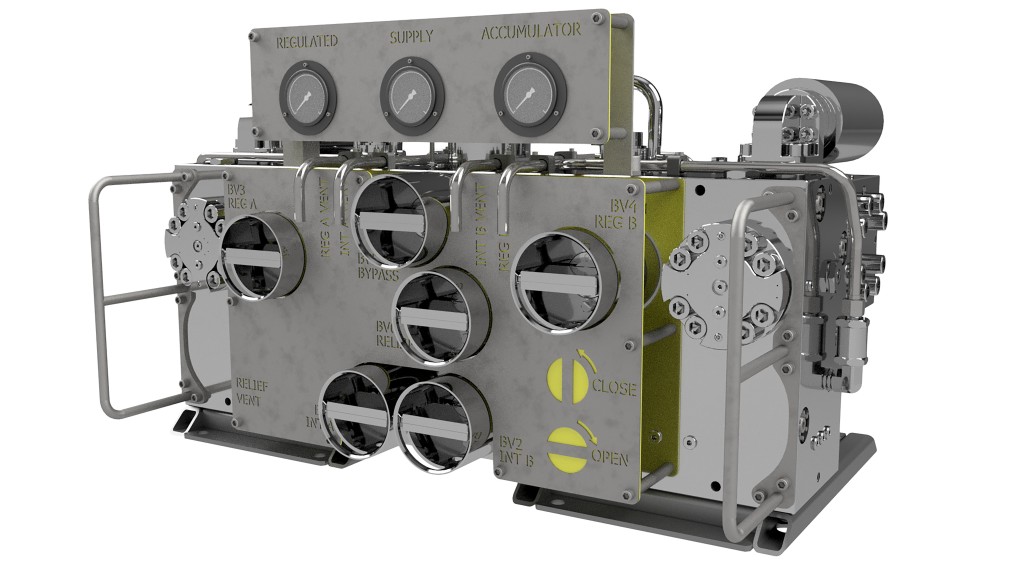 Oilgear has engineered a solution that allows drilling contractors to utilize the full working pressure in existing subsea accumulators, effectively storing extra energy required for optimal use of the blow-out preventer system (BOP). The Oilgear Subsea BARS is a patent-pending, all-hydraulic system without the need for electronics or special control features.
BARS stands for Boosting and Regulating System. The unit intensifies the accumulator supply pressure from the surface with its proprietary intensifier pumps to a maximum of 7,500 psi. When the BOP control system has a demand for fluid, the high flow regulator on the BARS unit regulates the pressure back down to the MAWP of the control system. The operation of the BARS unit is fully hydraulic, meaning there are no electrical signals needed. Once fluid is supplied to the inlet, or consumed from the outlet, the BARS unit will begin to operate until a system equilibrium is created.
The benefit for drilling contractors is the unit's unique ability to maximize the pressure capacity in accumulators without increasing the pressure of the existing piping and hydraulic system.
The BARS unit can be retrofitted onto any BOP stack and is simple to install. It bolts onto the BOP and easily connects using only three hoses. The unit is a fraction of weight and cost of adding more accumulators.
BARS is available in various pressure and flow rate configurations and can accommodate all BOP fluid types.