Process mass spectrometer line broadened by Ametek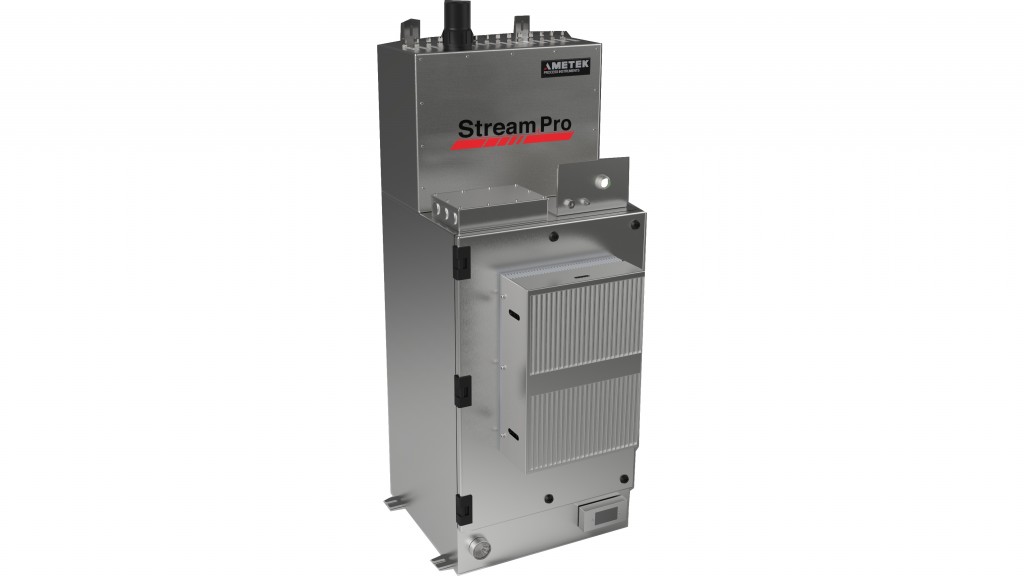 AMETEK Process Instruments has broadened its line of process mass spectrometers to include the StreamPro, a field-proven system for critical process analysis and control applications. Because mass spectrometry is a very rapid analytical method that allows for the analysis of multiple components in seconds, the StreamPro quickly provides the user with actionable data.
Applications for the StreamPro include monitoring for any number of analytes (C1-C8, H2, N2, CO2, CO, O2, VOCs, and other components m/z 1-200 amu) in a broad range of markets: pharmaceutical, hydrocarbon processing, research and design, and process development.
Real-time process monitoring of multiple components is straightforward with the StreamPro's Process 2000 software. Complex overlapping spectra are handled automatically, with data output provided directly in concentration units. Different calibration and analysis methods can be assigned to each sample port. The software also provides an easy setup and operation, with advanced alarm and automation capabilities.
Autocalibration maintains the performance and accuracy of the system for quantitative analysis. The on-board computer activates the auto-start to prevent data loss or process interruption during a power failure. The analyzer has a streamlined, economical footprint, simplifying the installation.
With the StreamPro, there is no need for expensive service contracts that are typical with most process mass spectrometers. The system's self-diagnostics and modular design ensure ease of maintenance by on-site personnel for servicing or replacing key components, with remote support available for additional factory diagnosis and troubleshooting.
Company info
205 Keith Valley Rd.
Horsham, PA
US, 19044

Website:
ametek.com
Phone number:
215-674-1234
Read more