New subsea valve from Oilgear tackles tough environments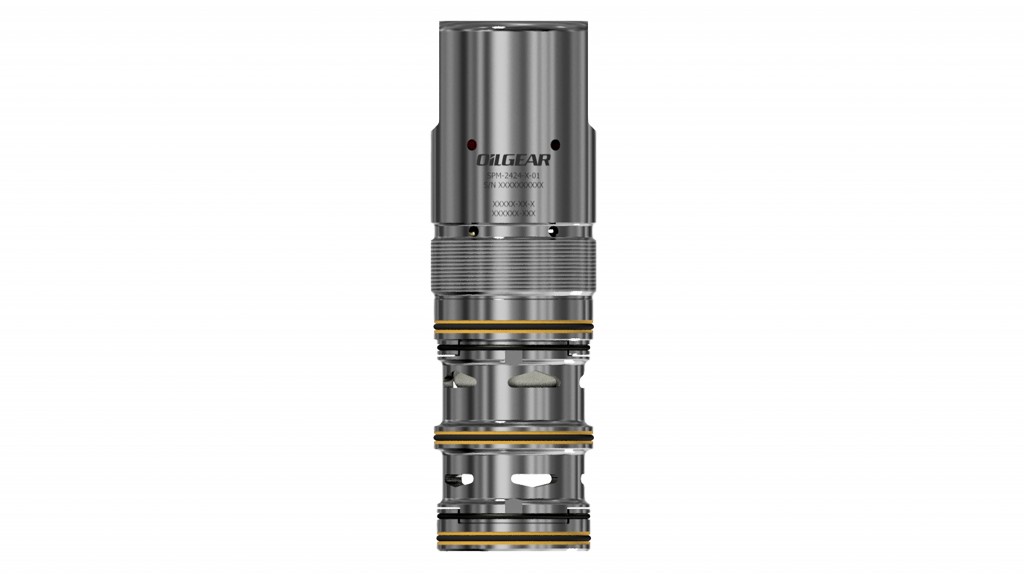 Oilgear has launched a new directional valve for blow-out preventers (BOP) specifically designed for extreme conditions in the deepest ocean floor environments.
The SPM valve is a high-performance directional valve that provides critical function control for subsea blow out preventers thousands of feet below the ocean surface. This valve is sold as an aftermarket replacement component that can drop into existing BOP platforms and can fit into nearly every OEM system available.
Oilgear engineers meticulously designed the SPM valve to operate with consistent reliability in the most extreme subsea conditions. The valve seats are designed with Oilgear's proprietary hard seated design, and can withstand higher pressure and more cyclic loading than current SPM valve seats. The unique seat design and high strength of the hard seats allows the SPM to handle water hammer and pressure spikes from BOP functions in the most extreme subsea conditions. The seats are also tough enough to handle a full 5000 psi in the pilot circuit.
The low crossover flow design has a metered valve opening that greatly reduces interflow out of the vent during shifting. This dramatically reduces energy and shock in the system when the SPM shifts. The use of electro-polished, corrosion-resistant materials means the valve won't prematurely corrode in the harsh seawater environment.
The new SPM valve was designed with serviceability in mind, making maintenance, installation and removal easy. The one-piece design has fully replaceable poppets and its seats do not require any lapping or special processes to be leak free.