Husky to trim capital plan by $500 million through 2020-21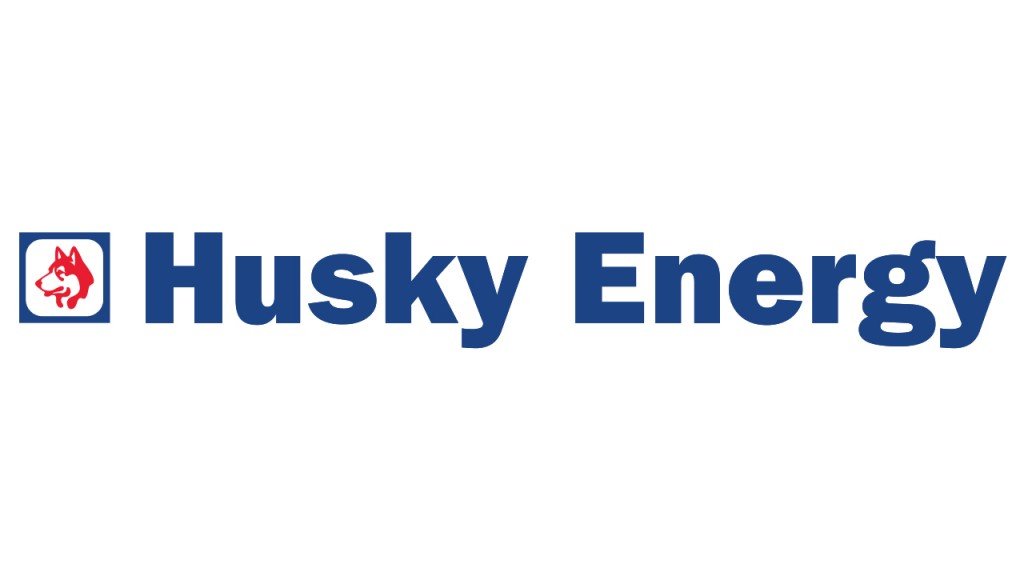 Husky Energy's capital program for 2020 will be $3.2-$3.4 billion, with average annual Upstream production forecast to be in the range of 295,000-310,000 barrels of oil equivalent per day (boe/day), inclusive of an allowance for curtailment.
The capital program is being reduced by $500 million in the 2020-2021 timeframe compared to Husky's May 2019 Investor Day plan, reflecting $100 million in reductions in 2020 and $400 million in 2021.
The oil price assumption for 2020 and 2021 is $55 US WTI per barrel, down from $60 US WTI per barrel in the Investor Day plan, reflecting changing market conditions. At this pricing assumption, the Company's plan generates $500 million of free cash flow before dividends in 2020, growing to $1.5 billion in 2021.
"We are continuing to focus on safe and reliable operations as we build on our improved 2019 performance and work towards our target of becoming a global top-quartile process safety performer by the end of 2022," said CEO Rob Peabody.
"The reduction in our capital spending, combined with the start-up of growth projects including the Liuhua 29-1 natural gas field offshore China, two new thermal projects, and the Lima Refinery crude oil flexibility project, has set the stage for significant free cash flow growth beginning in 2021."
Capital spending in 2020 will be directed towards advancing the Lloyd thermal project portfolio, completing Liuhua 29-1, and ongoing construction of the West White Rose Project in the Atlantic region. Capital guidance does not include $450-$525 million related to the ongoing rebuild of the Superior Refinery, which is expected to be substantially covered by insurance.
2020 PLAN HIGHLIGHTS
2020 capital expenditures in the range of $3.2-$3.4 billion reflect a $100-million reduction compared to the Investor Day plan
Average Upstream production range of 295,000-310,000 boe/day
Takes into account reduced capital investment, an allowance of 5,000 barrels per day (bbls/day) in the first half of the year for production quotas in Alberta and planned turnarounds
Total Downstream refining and upgrading capacity of 355,000 bbls/day, not including the Superior Refinery; includes 195,000 bbls/day of processing capacity for heavy oil blend
Husky continues to benefit from significant long-term export capacity via multiple pipelines
First oil from the Spruce Lake Central and Spruce Lake North thermal bitumen projects in Saskatchewan, representing 20,000 bbls/day of new production, plus continued advancement of three additional Saskatchewan thermal projects with a combined design capacity of 30,000 bbls/day through 2023
First production from Liuhua 29-1 is expected by the end of 2020, with a target production of 45 million cubic feet per day (mmcf/day) of gas and 1,800 bbls/day of liquids, Husky working interest
Crude oil flexibility project onstream at the Lima Refinery; heavy oil blend processing capacity increased to 40,000 bbls/day
Ongoing construction at the Superior Refinery, with a return to full operations expected by the end of 2021
Advancing the West White Rose Project, which is about 55% complete with first oil planned around the end of 2022
As at the third quarter, net debt was 1.1 times trailing 12 months funds from operations; total liquidity was $6.4 billion (cash and unused credit facilities)
2020 PLANNED MAINTENANCE AND TURNAROUNDS
Integrated Corridor
Four-week partial turnaround at the Sunrise Energy Project in the second quarter
Three-week turnarounds at Ansell and Kakwa in Western Canada in the second quarter
Six-week turnaround at the Lloydminster Upgrader in the second quarter
Lloyd thermal project maintenance in the second and third quarters
Four-week turnaround at the Tucker Thermal Project in the fourth quarter
Offshore
Two-week maintenance at the Liwan Gas Project in the second quarter
Two-week maintenance at the BD Project offshore Indonesia in the first quarter; one-week maintenance in the second quarter and one-week maintenance in the fourth quarter
Three-week turnaround at the SeaRose floating production, storage and offloading (FPSO) vessel in the third quarter
Six to seven-month offstation at the Terra Nova FPSO starting in the second quarter