Gardner Denver field trials new Thunder 5000 HP Quintuplex pump
The six-month trial will take place at STEP Energy Services in Alberta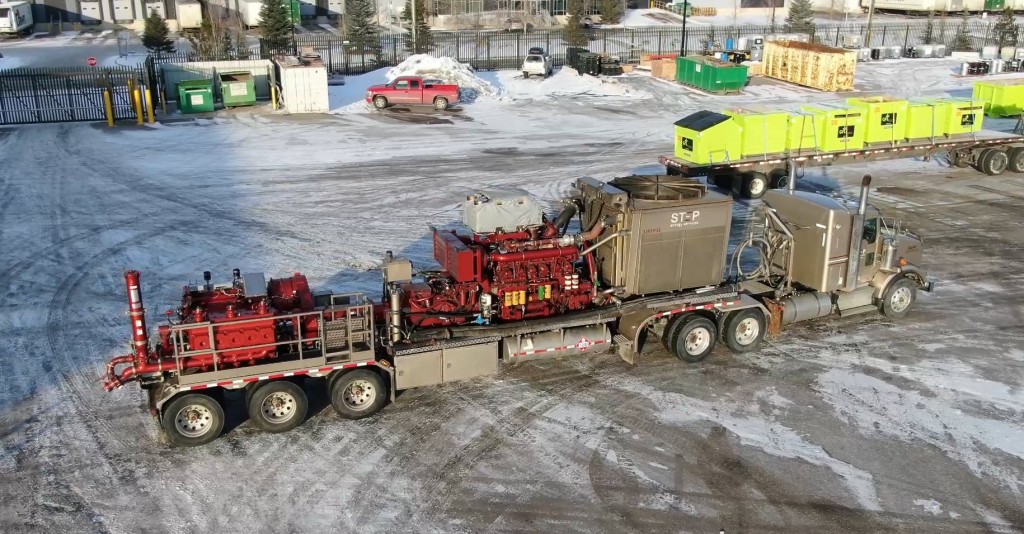 Gardner Denver Petroleum & Industrial Pumps has entered into a six-month field trial of its new Thunder 5000 HP Quintuplex pump, at STEP Energy Services in Alberta. During the six-month field trial, STEP will supply weekly operating data for the pump, including discharge pressure, suction pressure, RPM, pounds of proppant, and temperatures. At the end of the trial, the pump will be returned to Gardner Denver for tear down and inspection.
Edward Bayhi, vice president and general manager, Gardner Denver P&IP, said, "The Thunder 5000 HP Quintuplex pump carves a pathway for customers to achieve maximum flow capability in terms of barrels per minute, while also minimizing maintenance costs. The pump includes long stroke operating performance based on the previous 3000 model, plus new Thunder fluid end technology designed to significantly improve fluid end life over conventional designs. Our customers will benefit from improved reliability and serviceability."
Dallas McCauley, director, fracturing services, Canada at STEP Energy Services, said, "We chose the Thunder 5000 HP Quintuplex pump because of its 5000 horsepower capability. We are excited to have the opportunity to field trial Gardner Denver's most technologically advanced and robust pump on the market."