AltaGas delivers solid full-year results with strong earnings growth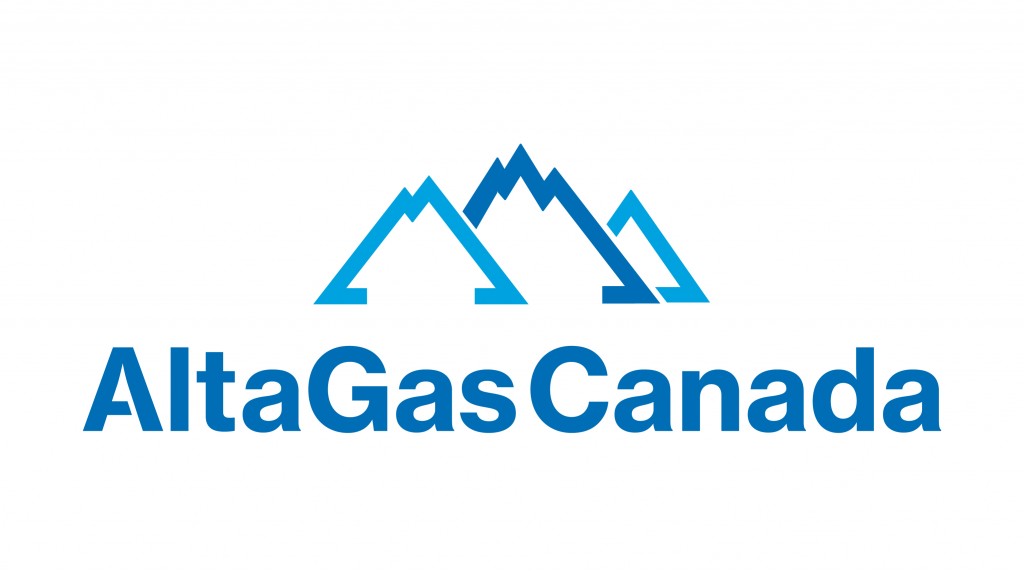 AltaGas Canada Inc. has announced its fourth quarter and full year 2019 financial results.
For the full year 2019, net income after taxes was $42.1 million ($1.40 per share) compared to $45.3 million ($1.51 per share) in 2018. Normalized net income for 2019 was $45.3 million ($1.51 per share) compared to adjusted normalized net income of $40.5 million ($1.35 per share) in 2018.
"We are very pleased with our 2019 results which clearly demonstrate the strength of our business," said Jared Green, President and Chief Executive Officer of ACI. "We have a great trajectory in front of us and numerous growth opportunities to capitalize on. 2020 will be instrumental to our growth plans as we move ahead with the reactivation of our PNG natural gas transmission line."
Normalized net income for 2019 increased over 2018 primarily due to strong rate base growth at all utilities, higher approved rates, colder weather in Nova Scotia and stronger results from the Northwest Hydro facilities.
In the fourth quarter of 2019, net income after taxes was $16.1 million ($0.54 per share) compared to $20.8 million ($0.69 per share) for the same period in 2018. Normalized net income for the fourth quarter 2019 was $18.6 million ($0.62 per share) compared to $20.0 million ($0.67 per share) in the fourth quarter of 2018. While results benefited from rate base growth, higher approved rates, colder weather in Alberta and higher overall renewable generation, these were offset primarily due to increases in operating and administrative expenses, depreciation and income tax expense.
2020 - 2024 Capital Program and Outlook
Over the 2020 to 2024 time period, ACI expects to achieve approximately six percent compound annual normalized net income growth. Over this period, ACI expects to spend $450 to $525 million at its utilities. The expected capital program includes the PNG Reactivation Project as well as investments in system betterment projects to maintain the safety and reliability of ACI's utility infrastructure, new business opportunities and technology improvements. In 2020, ACI expects capital spend to be in the range of $75 to $85 million.
PNG Reactivation Application
On June 28, 2019, PNG submitted an application to the BCUC for approval of a large volume industrial transportation rate required in its proposed process for allocation of reactivated capacity on its existing pipeline system. The proposed reactivation involves natural gas deliveries from Station 4a on the Enbridge Westcoast Energy Inc. southern mainline near Summit Lake, British Columbia to three termination points: Terrace, Kitimat, and Prince Rupert, British Columbia.
On February 28, 2020, PNG received BCUC approval for the PNG Reactivation Application and now plans to conduct a binding open season auction where shippers will have the opportunity to bid on capacity of up to approximately 88 million standard cubic feet per day based on either firm transportation service agreements ("TSA") or reserve capacity through transportation reservation agreements. PNG has garnered strong interest from a number of potential shippers. Provided there are sufficient shipper commitments backed by TSAs, PNG would commence system reactivation and recommissioning work to prepare for returning the system back to full utilization, subject to BCUC approvals. Depending on shipper demands and the requested delivery points, PNG estimates the capital cost for the reactivation, recommissioning and system reinforcement could be up to $120 million.
Pending Acquisition of ACI
On October 21, 2019, ACI announced it had entered into a definitive arrangement agreement pursuant to which the PSP Investments and ATRF will indirectly acquire through PSPIB Cycle Investments Inc., all of the issued and outstanding Common Shares of ACI for $33.50 in cash per Common Share pursuant to a plan of arrangement under the Canada Business Corporations Act (the "Arrangement"). The Board of Directors, after receiving the unanimous recommendation of an independent committee of the Board of Directors formed to review and consider various strategic and financial options available to ACI and in consultation with its financial and legal advisors, unanimously determined that the Arrangement is in the best interests of ACI and fair to the Shareholders and therefore unanimously recommended that holders of Common Shares vote in favour of the Arrangement.
On December 19, 2019, the Shareholders voted to approve the Arrangement and on December 20, 2019, ACI received an Order from the Court of Queen's Bench of Alberta approving the transaction.
ACI has received a "no-action letter" from the Canadian Competition Bureau confirming that the Commissioner of Competition does not intend to challenge the proposed acquisition, as well as approval of the transaction from the AUC.
Closing of the Arrangement remains subject to approval of the transaction from the BCUC and the satisfaction or waiver of other customary closing conditions. The Arrangement is expected to close in the first half of 2020.
ACI Dividend Declaration
On March 4, 2020 the Board of Directors of ACI declared a dividend of $0.26 per Common Share, payable on March 31, 2020 to Shareholders of record at the close of business on March 13, 2020. The ex-dividend date is March 12, 2020. This dividend is an eligible dividend for Canadian income tax purposes.
Company info
1700, 355 - 4th Avenue, S.W.
Calgary, AB
CA, T2P 0J1

Website:
altagas.ca
Phone number:
403-691-7576
Read more