Wearable Technologies and Wipro team up to deliver ELEKSEN Connected Worker Platform globally
ELEKSEN platform allows customers to attach existing sensor devices to ELEKSEN smart PPE garments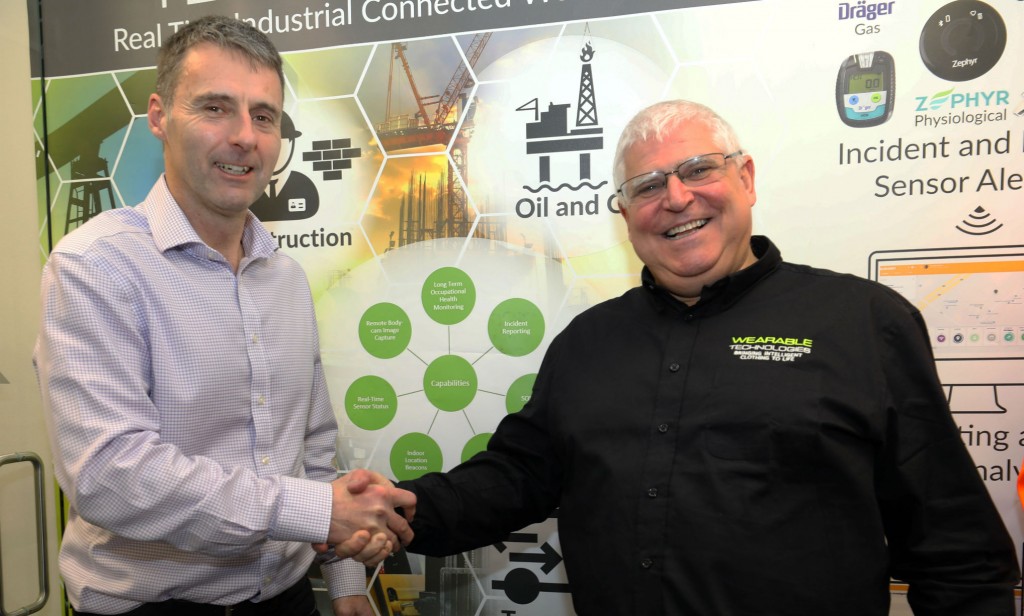 Wearable Technologies Ltd. has joined a worldwide partnership with IT services consultancy giant Wipro, to offer WTL's ELEKSEN Connected Worker solution to their respective global client bases.
The Industry 4.0 market opportunity is currently worth $110 billion, with Accenture estimating that the Industrial Internet of Things could impact 46% of the global economy, estimated at $14 trillion, by 2030. In the connected worker space alone, wearable technology and wearable sensor devices are growing at a predicted 13.1 percent compound annual growth rate and is estimated to reach $4.3 billion in the next 20 years.
"The Internet of Things is effecting all our lives - small sensors sending data via the internet to and from connected homes, connected cars and connected factories. It is inevitable that most industrial workers in the developed world will, in years to come, wear sensor devices to monitor their health, safety and efficiency," comments WTL CEO Mark Bernstein.
"WTL was set up to use this new technology to make industrial workers safer, by delivering data-led, actionable insights in real time to site managers, health & safety managers and other corporate executives involved in the digital transformation of their workplaces. WTL delivers big data relating to workers, to the data lakes already holding other types of data such as plant and weather data, to facilitate the application of Artificial Intelligence (AI) across the large enterprise."

The ELEKSEN platform is an end-to-end IIoT solution. It is device agnostic, allowing customers to attach their existing inventory of sensor devices from manufacturers such as Drager, Casella, Zephyr and Sensorzone to ELEKSEN smart PPE garments. Taking data from these devices on to one central dashboard in a site office or control room not only improves response times to emergency alerts, but also facilitates the subsequent data reporting and analytics in areas such as long-term occupational health.