Smart pressure transmitters from OleumTech deliver accurate and reliable performance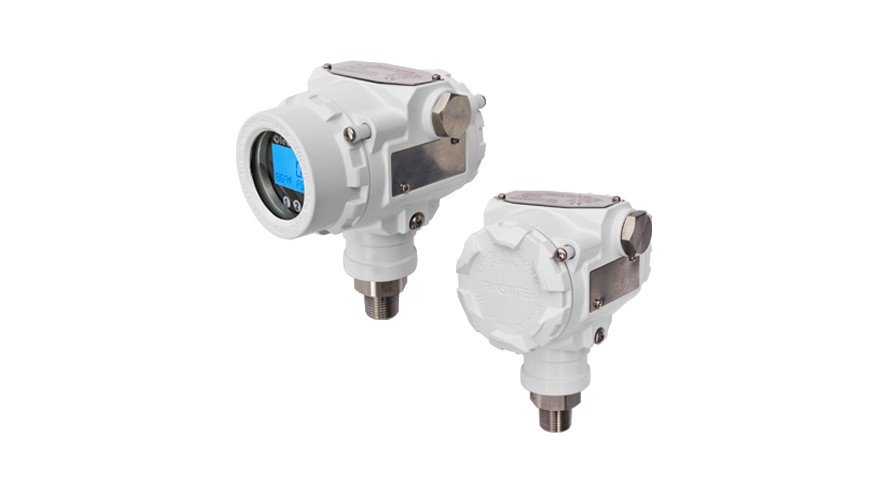 OleumTech, a provider of wireless industrial automation and IoT solutions, announced the addition of HGPT Smart Gauge Pressure Transmitters to its fast-growing H Series line of hardwired process instrumentation.
The new OleumTech H Series Smart Pressure Transmitters (PTs) deliver exceptional performance, reliability, and accuracy that is ideal for industrial markets including petrochemical, chemical, power, upstream oil & gas, and wastewater. The Smart PT's will be offered in both backlit-LCD and non-LCD display models with a variety of nominal pressure range options. Users will also have the option to choose the output signal type: 4-20 mA, 4-20 mA/HART, or RS485 Modbus. All models carry the Explosion-Proof rating, while the 4-20 mA/HART model can be ordered with the optional Intrinsically Safe rating. Configuring the transmitter is effortless with a very simple, easy to navigate and edit LCD menu system for quickly performing pressure calibrations and dialing-in the desired parameters.
"It is an exciting time at OleumTech as our innovation continues to deliver differentiated cost-effective solutions. The HGPT Smart Pressure Transmitters are feature-rich in terms of ease-of-use, while delivering the high accuracy, stability, and reliability our customers demand," said Brent McAdams, OleumTech Sr. Vice President of Global Strategic Initiatives.
Smart Gauge Pressure Transmitter Highlights:
Nominal pressure range options: 5, 30, 150, 400, 1500, 3000, and 6000 PSI
Reference accuracy: ±0.075% of full span
Stability: ±0.15% Upper Range Limit
Output signal options: 4-20 mA, 4-20 mA/HART, RS485 Modbus
Adjustable span, Turndown ratio of 20:1
Backlit LCD, viewable from 10' away
Push button configuration.
Diaphragm option: Hastelloy C or 316L SS
Explosion-Proof (standard on all models)
Intrinsically Safe (optional on 4-20mA/HART model only)