Field-ready, single-source power system for remote sites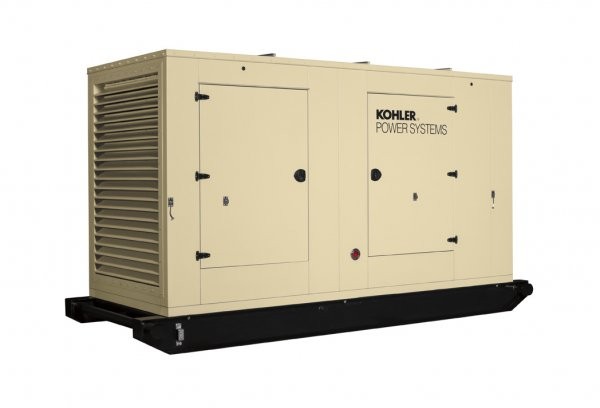 How did Kohler Power Systems totally rethink a wellhead-gas-powered field unit? First, engineers spent extended time in the field working with customers and Kohler Distributors, including Collicutt Energy Services based in Red Deer, Alberta.
"We found that customers essentially had to patch together a field unit," says Nolan Landes, senior product manager for Kohler Power Systems. "Having a partner like Collicutt allowed us get into the minds and prime power situations of customers. We found that current competitive product was time-consuming to assemble and operate, expensive and the patched-together unit wasn't as reliable as it should be. So we decided we needed to rethink the process and the product."
In terms of "process," Landes is referring to a series of steps often coordinated by the customer: a local distributor buys a generator from a factory and an enclosure from another company, shipping has to be coordinated, a skid has to be fabricated, an up-fit shop assembles it all, and – finally – the unit has to be transported to the field.
"With the new Kohler Power Systems Field Unit – with a power range of 150-400 kilowatts, depending on the gas composition – we're providing a field-ready, single-source solution," says Landes. "The Kohler Power Systems unit comes complete direct from our factory on an oil and gas style skid that fits in a normal tractor trailer. Pull it off the trailer and it's ready for operation."
As for the product itself, KOHLER engineers rethought a field unit from scratch, making extensive redesigns and refinements based on input from Collicutt's more than 27 years in the oil and gas industry. "We focused on reliability," says Landes. "When a field unit goes off-line for even a short time, lost production often costs more than a significant equipment upgrade – or even the replacement of a throwaway unit."
With reliability in mind, the re-design started with a robust field skid with integrated pull bars and attachment points for easy transport. A reinforced all-aluminum enclosure withstands impacts. Heavy-duty hinges and latches handle tough treatment. The 5-gallon oil make-up system and exhaust silencer are pre-mounted inside for protection and a cleaner appearance. The heavy-duty air filter includes a pre-cleaner to remove environmental dust, and the bypass oil filter extends the life of the oil and reduces oil change frequency.
"With some other units, holes had to be drilled through the enclosure to run electrical conductors and fuel lines or oil and coolant drains," adds Landes. "We brought these important connections to exterior outlets for easy access and hookups – no need to modify the unit in the field. Conductors are safely routed through pre-engineered ports in the skid."
This Oil & Gas Field Unit also includes a fully potted controller with integrated paralleling for simple, plug-in paralleling capabilities.
Kohler Power Systems distributor Collicutt Energy Services was the first to receive the field unit that was built with their input and feedback from their customers. "Kohler Power Systems complements our existing product line in western Canada," said Steven Collicutt, president and CEO of Collicutt Energy Services. "Knowing we were part of the research and planning of this new field unit for the Canadian market, makes having the first one all the more electrifying."
Collicutt Energy Services became a Kohler Power System distributor in Canada last spring.
"Collicutt is very focused on their customer's needs and were a wonderful partner to have as we redeveloped this new prime power unit," added Landes.