Turbimax sensor from Endress+Hauser provides robust measurements for industrial applications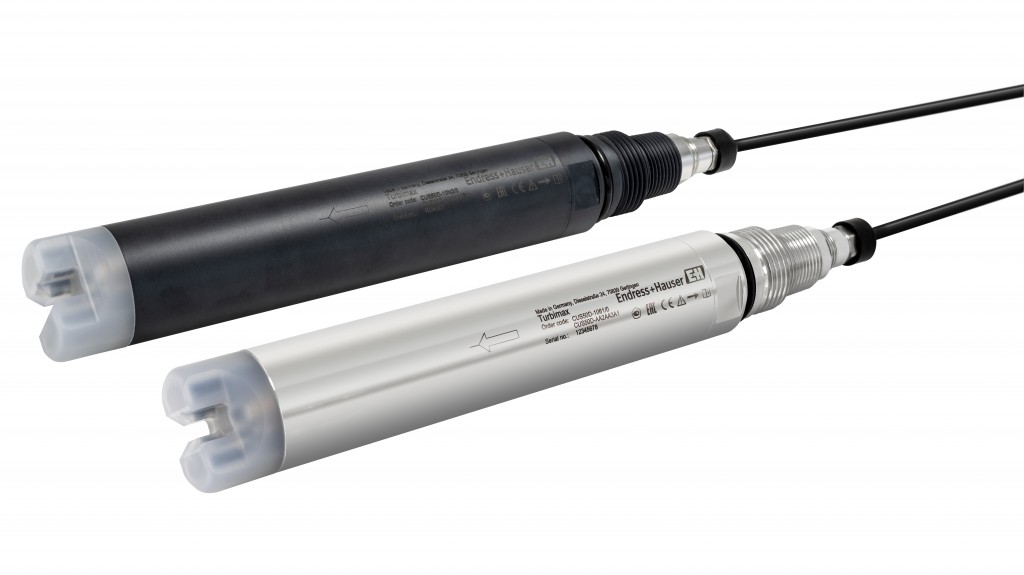 Endress+Hauser has introduced the Turbimax CUS50D, a reliable absorption sensor for turbidity and suspended solids measurement in unfavorable environments. Its robust design is made to withstand aggressive media and is an ideal solution for applications in industrial wastewater or processes.
Turbimax CUS50D measures turbidity and suspended solids (attenuation of light in accordance with ISO 7027) reliably and accurately—even in very dark liquids and sludges. The sensor can be used in a wide range of applications; for example, turbidity measurement in processes within the chemical industry, concentration measurement of hot process water in the food industry, and solids measurement in industrial wastewater. Reliable measurement results are always guaranteed thanks to digital signal processing in the sensor and Memosens protocol.
The Turbimax CUS50D can be quickly and easily put into operation. The measuring principle is based on the attenuation of light and always provides reliable measuring values. These measurement results can be achieved, for most applications, from a single-point calibration. The sensor is also already pre-calibrated from the factory for turbidity and absorption measurements and includes various application models.
Turbimax CUS50D boasts a particularly long operating life thanks to the resistant material of the sensor head. The special Teflon-derivative sensor measurement surface minimizes the risk of dirt accumulating, thus guaranteeing a stable and consistent measurement. Surface contamination is removed by the sensor's air cleaning system so maintenance intervals can be ideally planned, and turbidity measurements can continue uninterrupted over a long period of time. The plastic version of the sensor is especially resistant to chemicals and is therefore suitable for measurements in media with a low pH value or high salt content.
Endress+Hauser has developed a solid-state reference to verify that the Turbimax CUS50D is functioning correctly and to check the long-term stability of the device. With this reference the sensor can be verified in a simple and reproducible manner. This makes the costly and complex production of reference media unnecessary. The solid-state reference is very easy to use and it provides reliable and definitive results for every turbidity measurement.