AMCM begins serial production of its AMCM M 4K Industrial Metal 3D Printer, printing applications up to one meter high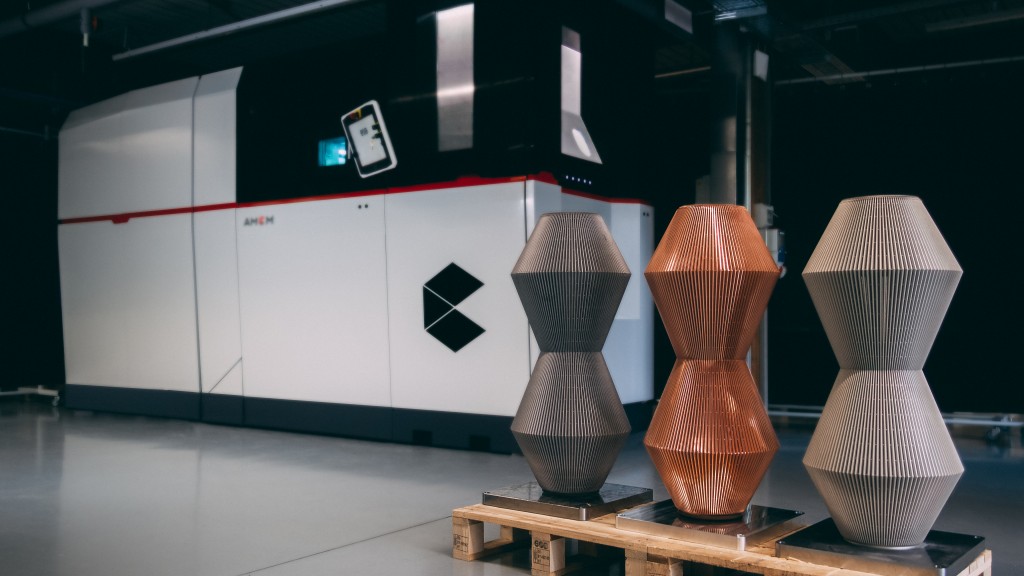 AMCM, an EOS Group company, has announced the serial production of its AMCM M 4K-1 (single laser) and AMCM M 4K-4 (four laser) industrial DMLS metal 3D printing platforms.
Built on the EOS M 400 platform, the AMCM M 4K is tailored to produce large applications, with a height up to one meter (39.37 inches). Additional features include increased robustness of the frame design, a new filter system (RFS 2.0), and optional soft recoating. Out-of-the-box, the AMCM M 4K can produce applications from a wide range of materials, including aluminum (AlSi10Mg), nickel alloy (IN718), and copper alloy (CuCr1Zr).
"The AMCM M 4K is a wholly new offering that we have been perfecting for two years. What customers can appreciate is that its underpinnings are that of the EOS M 400 processes— which are the benchmark for metal 3D printing," said Martin Bullemer, managing director of AMCM. "Our team is extremely proud of this system now producing the biggest, highest quality metal powder-bed 3D printing applications in the world."
Additive manufacturing has a growing popularity in the oil and gas component manufacturing industry, which is expected to have a value of $5.9 billion by 2026.