Material verification - ensuring safety beyond what the eye can see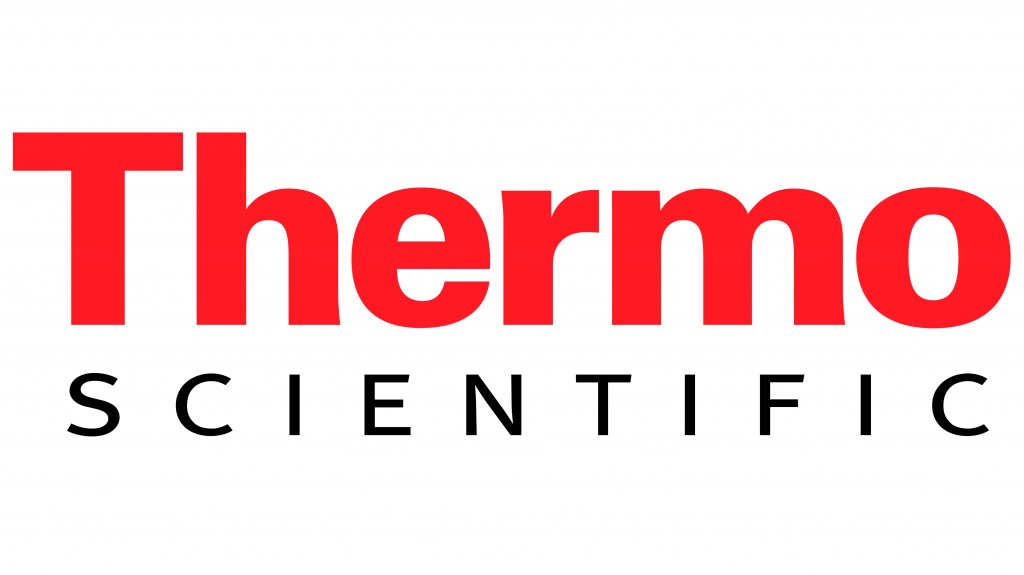 Development of the United States' oil and gas infrastructure has accelerated over the last five years. The increased scale of shale and tight resource development as well as low commodity prices fostered by new industry supplies have had a significant impact on the operation of the oil and gas industry.
According to the American Petroleum Institute (API), these factors will result in a rise in capital expenditures for oil and gas infrastructure development which will exceed $1 trillion by 2035.
As rapid development of oil and gas infrastructure sweeps across parts of the U.S., it's unsurprising that when API revisited its API Recommended Practice, the organization chose to expand its guidelines significantly, drastically changing how the industry approaches material quality and assurance. API Recommended Practice (RP) 578 3rd Edition - "Guidelines for a Material Verification Program (MVP) for New and Existing Assets," now extends to include all oil and gas piping material, including bolts, nuts, gaskets, and larger pieces such as furnaces. All assets that need verification, whether offshore, onshore, midstream, upstream or downstream sectors, are now covered by the guideline. As part of this extension, API Recommended Practice (RP) 578 3rd Edition also covers new technologies. Most notably, Laser-Induced Breakdown Spectroscopy (LIBS) - a handheld device that can measure composition of metals including carbon through a high-intensity laser.
This shift in guidelines has a significant impact on inspection personnel. They are now responsible for keeping the structural integrity of the workplace infrastructure up to code in an effort to ensure a safe environment, while balancing the mounting pressure for processes to be done in an increasingly accurate and timely manner to meet accelerated development timelines.
Structural Safety & The Risks It Poses
Worksites in the oil and gas industry are very active. Traditionally when determining protocols to establish worksite safety, reducing the risk of fires, equipment failures and/or transportation-related accidents are top of mind. However, one of the biggest risks is actually caused by exposure to harmful chemicals or environments due to corroded pipes or structural deficits. Monitoring corrosion and partaking in material verification is a mission-critical procedure to avoiding this risk. If conducted incorrectly, or not at all, worksites expose themselves to risks including explosions which can result in massive destruction or loss of life.
Metals - such as carbon steel, low alloy steel and stainless steel - used in the oil and gas industry, can be highly susceptible to corrosion due to their composite make up and the residual elements found in metal. Unfortunately, not all metals react identically, requiring inspection personnel to have a keen understanding of the compositional breakdown of metals on the worksite, from stainless steel to carbon steel and low alloy steel.
Each material, including composites, has its own set of characteristics: tensile strength; malleability; thermal conductivity. These characteristics determine suitable uses for the material. When analyzing material composition, one of the most important aspects piping inspection personnel need to consider is the material's susceptibility to corrosion. Materials that corrode easily or in a short period of time are less ideal for use in a piping system than those that can withstand corrosive materials or extreme conditions. Unfortunately, there are a variety of highly technical aspects that can lead to corrosion, such as welding the wrong metals together, the composition of different metals that vary in thermal resistance (example: low alloy steel versus stainless steel), Residual Element content of base metals in carbon steel or monitoring sulfidic corrosion, with Low Silicon less than 0.10 percent (API 939-C). This can complicate the fabrication process when selecting the right materials to match the conditions under which it will be used. For instance, the composition of alloy components used needs to be consistent with the selected or specified construction materials necessary to maximize quality control and minimize the release of toxic or hazardous liquids or vapors, or even worse, an explosion which can lead to damaged worksites, injury or death.
The Challenges Facing Inspection Personnel
Inspection personnel and those responsible for worksite safety are accustomed to working in high-stress environments. While they are traditionally equipped with tools that should make their jobs easier, that isn't always the case. For example, many Positive Material Identification (PMI) Inspectors are equipped with optical emission spectroscopy (OES) technology. These tools are transported via a cart with the handheld device connected to the cart via optical cables. The physical construction of these tools can hinder the inspector from gaining an accurate 360-degree view of a worksite, particularly when they are required to work in cramped spaces such as crawling through a piping structure or in trenches. This highlights the need for tools that are designed with mobility in mind.
While mobility is a significant factor impacting personnel, it's important to keep in mind other challenges inspection technologies present. For example, monitoring the generation of ignition sources. Both OES and newer Laser-Induced Breakdown Spectroscopy (LIBS) technologies exude electricity and heat the metal to analyze the atomic composition of the asset being inspected. While this process increases accuracy of an analysis, the burning can generate a potential ignition source causing a potentially dangerous situation - especially if gas is present. As a result, the API Recommended Practice (RP) 578 3rd Edition - "Guidelines for a Material Verification Program (MVP) for New and Existing Assets" states that a review shall be conducted to determine if gas testing and hot work permits are required. This can cause additional time restraints, but is necessary to ensure a safe worksite.
Equipping for Success
Inspection personnel need access to tools that prioritize ease-of-use, mobility and accuracy to adapt to the modern, increasingly expansive worksite. They need access to newer technologies that come in handheld form factors, allowing them to access all areas of the worksite regardless of conditions with ease, whether that be the inside of a pipe or monitoring exterior gaskets. In addition to physically making their jobs easier, many of these new technologies are smart, connected devices, providing workers with access to real-time data which can accelerate assessment and the resulting necessary adjustments. With these changes, worksites can see significant benefits, eliminate potential confusion and gain a complete picture of the worksite's infrastructure. As a result, organizations will see more accurate outcomes, faster results, happier employees and, most importantly, safer workspaces.
One such technology is LIBS. LIBS can provide both qualitative and quantitative information to determine which elements are present within an alloy and in what quantity. The results of this analysis can be reported as metal chemistry based on stored grade library and as metal grade identification. Considerable progress has been made during the last few years in LIBS technology. The significant advantage of LIBS technology is its ability to analyze carbon and that form factors are very light and portable.
Preparing for the Future
Potential dangers are around every corner in the oil and gas industry. Ensuring a safe workplace starts with mitigating risks before they become an issue. To be successful, inspection personnel must have a grasp on the expanding world they're responsible for. This starts with having access to tools that prioritize accuracy and productivity to avoid costly and dangerous situations caused by corrosion. As a result, organizations can more easily ensure compliance and safety while keeping one step in the future - whether it be adjusting to the latest Guidelines for Material Verification Programs for New and Existing Assets or developing a new worksite.
Don Mears is an oil & gas specialist for Thermo Fisher Scientific's Chemical Analysis Business. Mr. Mears has worked in the oil, gas and refining industry for 30 plus years. He also serves as owner, author and director of Analytical Training Consultants where he has prepared and delivered training presentations and taught numerous courses explaining and applying American Petroleum Institute (API) standards and recommended practices. This includes involvement in the revision of API RP 578 Third Edition, of which he is the only API-U-approved training provider.
Company info
168 Third Avenue
Waltham, MA
US, 02451

Read more