Ten-year program targets petrochemical investment for Alberta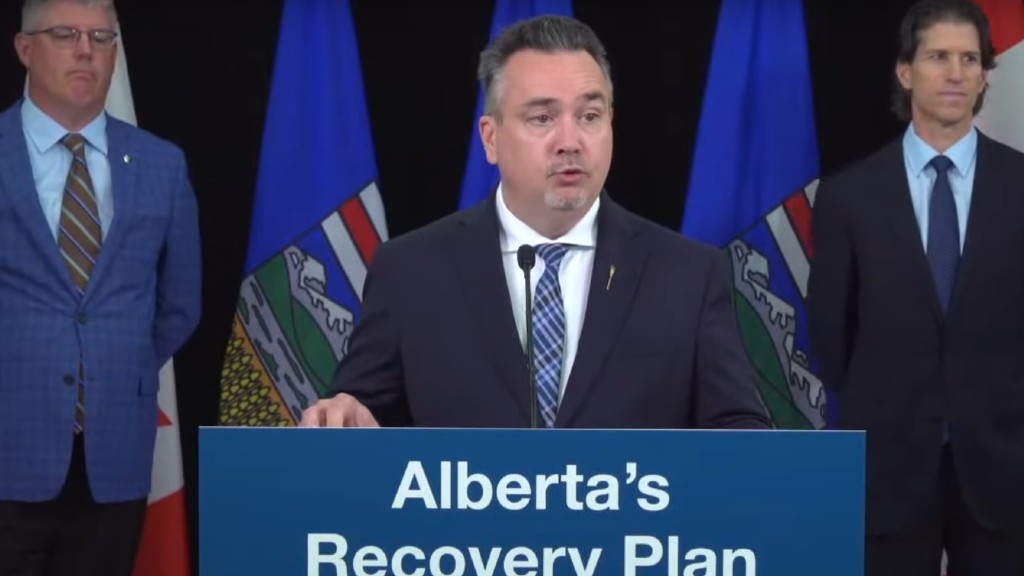 As part of its coronavirus recovery plan, the government of Alberta has introduced a grant program targeted at drawing investment into the province's petrochemical industry over the next ten years.
The Alberta Petrochemicals Incentive Program will bring multi-billion dollar investments to petrochemical projects throughout Alberta, helping to strengthen and diversify the province's economy and create new jobs for Albertans, according to the government.
"While Alberta is already a Canadian leader in petrochemicals manufacturing, the sky is the limit for this sector's benefits to our province. Over the last 10 years, petrochemical investment in the United States reached $250 billion, more than 10 times what was invested in Canada," said Dale Nally, associate minister of natural gas and electricity. "With our affordable 300-year supply of natural gas, technically skilled and educated workforce, and respected innovation and research sectors, Alberta is ready to seize the opportunity to become a global destination for petrochemical manufacturing, benefiting all Albertans."
The current global health crisis has highlighted the importance of petrochemical manufacturing around the world. Petrochemical facilities make the building blocks required for everyday consumer and professional items like medical equipment, computers and cellphones, personal protective equipment like rubber gloves and masks, car seats and tires, and fertilizer for agriculture and home gardening.
Alberta is already among Canada's largest hubs for petrochemicals manufacturing, and with global demand for petrochemicals expected to continue to increase, there is a significant opportunity for Albertans and the province to expand this sector. For example, Alberta's Industrial Heartland Association estimates there could be a further $30 billion of private-sector investment in the province's petrochemical sector by 2030.
"The Alberta Petrochemicals Incentive Program will have a significant impact on enhancing the competitiveness of Alberta when attracting large-scale, value-add investments, relative to other global jurisdictions. This program, coupled with the other tremendous competitive advantages that Alberta's Industrial Heartland has to offer, including world-leading carbon capture and storage infrastructure, will stimulate job-creating economic activity that will benefit all Albertans and all Canadians," said Mark Plamondon, executive director, Alberta's Industrial Heartland Association.
Compared to previous government petrochemical programs, the Alberta Petrochemicals Incentive Program will cut red tape and increase certainty and flexibility for investors, the government has stated, with the goal of attracting more financial investment into Alberta's petrochemicals sector. Key features include:
A 10-year program period during which eligible projects must be built and operational.
Adopting an open and transparent funding process, whereby every project that meets the program's criteria will receive funding once built and operational. Government will no longer pick winners and losers through a private evaluation process.
Grants - instead of royalty credits - to be issued to companies after eligible projects are operational. In the current economic climate, grants are the most effective way to attract investment. Grants allow companies to better account for the full value of the incentive provided when calculating their project's return on investment.
Making the funds available throughout the program's duration once the facilities are in service, in order to align with typical business investment cycles.
Government will work with industry over the summer to finalize the program guidelines. More details about eligibility, process, governance and reporting requirements will be available when the program is officially launched in early fall.
Watch the Ministry of Natural Gas and Electricity press conference: