Obsidian Energy makes charge at being "Cardium Champion" with offer for Bonterra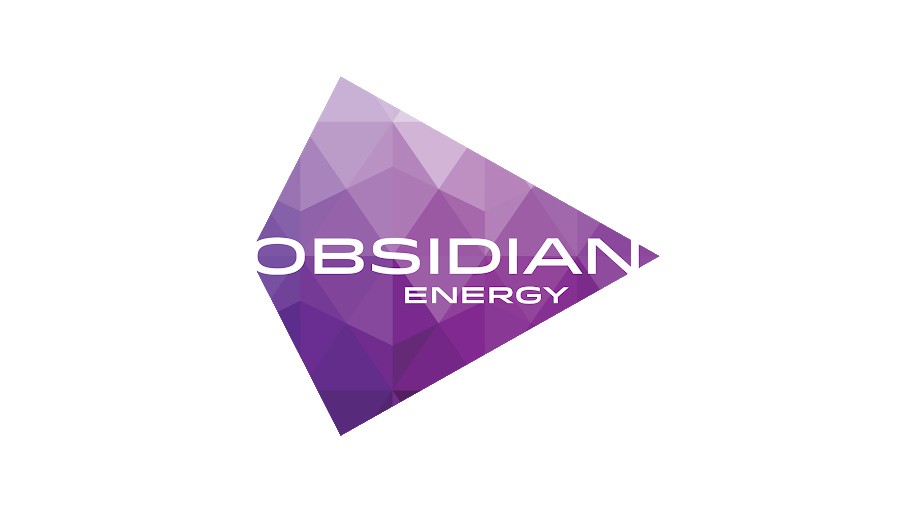 Obsidian Energy has formally commenced an offer to purchase all of the issued and outstanding common shares of Bonterra Energy at consideration of two common shares of Obsidian for each Bonterra share tendered.
"We believe that our offer is a unique and compelling opportunity to create the "Cardium Champion", with a far superior future than Bonterra could achieve on a standalone basis," said Stephen Loukas, Interim President and Chief Executive Officer of Obsidian Energy. By combining the companies, shareholders of both companies will benefit from a lower cost structure, improved capital efficiency and an ability to generate substantially more free cash flow than either company could alone. With increased cash flow available to accelerate debt repayment, the combined entity could achieve an improved financial position and create a clear path to significant share price appreciation.
"Since we publicly announced our interest in a combination with Bonterra, we have received encouraging feedback from a significant number of shareholders of both companies and other interested parties that reinforces our view that the combination of Obsidian Energy and Bonterra is in the best interests of both companies and their respective stakeholders. While we are pleased to be able to give Bonterra shareholders this compelling opportunity directly, we remain prepared to immediately engage with Bonterra's Board of Directors to allow for a smooth and expeditious path to closing."
Obsidian provided the following reasoning for Bonterra shareholders to accept the agreement:
Creates the Cardium Champion with Enhanced Scale and Relevance.

Meaningful Scale: Top 20 Western Canadian oil producer with 35,000 boe/d of oil-weighted production, more than three times the size of Bonterra as at Q2 2020.
Financially Attractive: Greater funds flow per share, lower debt to EBITDA, higher free cash flow, and a stronger overall business.
Enhanced Business: Ability to accelerate debt repayment through improved free cash flow, and to deploy combined capital spending towards best-return inventory at Willesden Green.
Well Positioned for Further Consolidation: The combined entity would be ~2x the size of any other Cardium-focused firm, and would be positioned to be the Cardium consolidator with the ability to pursue further synergies from follow-on transactions.

Reduce Risk: Stable Balance Sheet, Debt Reduction, Improved Access to Capital.

Bonterra is over-levered and Bonterra shareholders are exposed to the risk that its syndicate banks withdraw their support of Bonterra. Bonterra's current business plan proposes to further increase debt compared to the combined entity, which is expected to generate increased cash flow and to accelerate the pay down of outstanding debt. Lower debt improves the stability of the business and shifts more value to equity owners over time as the combined low-decline, oil-weighted production base is maintained.
Bonterra's proposed Business Development Bank of Canada second-lien term facility is currently non-binding and it is unclear whether the facility will be finalized as contemplated due to the requirement that all of Bonterra's bank lenders will need to agree to additional duration as well as to extend additional credit under revised intercreditor relationships - there is no certainty that these requirements will be acceptable to Bonterra's bank lenders.

Significant Accretion to Shareholders.

The combined entity is projected to deliver significantly higher FFO per share than Bonterra as a stand-alone entity. Greater FFO per share, combined with falling debt due to accelerated debt repayment, enables greater equity value per share.1 The combined entity would benefit from Obsidian Energy's tax pool position2, thereby further enhancing the FFO per share profile for Bonterra shareholders.

Maintain Operating Strengths: Low Decline and High Netback Light Oil.

Low Decline: The combined entity's high-quality asset base has a low decline rate, providing more stable production levels and lower capital requirements to maintain current production levels. The combined entity's base production and proved developed producing ("PDP") reserves have a decline of ~18%, which is below most oil producing peers.
Track Record of Success in Lowering Costs: Obsidian Energy's total cash cost per unit of production is lower than Bonterra. Importantly, Obsidian Energy views the break-even price for the combined entity to be below US$40/bbl WTI (assuming US$4.00/bbl Edmonton Par differentials, C$2.04/MMBtu AECO and a 1.36x C$/US$ foreign exchange rate), which is superior to Bonterra's stand-alone break-even, estimated at US$42.00/bbl WTI under the same assumptions.

Meaningful Synergies Drive Equity Appreciation.

The combined entity is expected to benefit from synergies of ~$50MM after the first year (at a US$50/bbl WTI oil price and C$1.95/MMbtu AECO commodity prices) including lower G&A and operating costs, improved capital efficiency from program scale as well as devoting capital to projects expected to yield the highest returns, alignment on decommissioning liability strategy, and lower interest/financing costs over time. These synergies are very meaningful and are larger than Bonterra's current market capitalization.