Cenovus merger with Husky creates broad, integrated company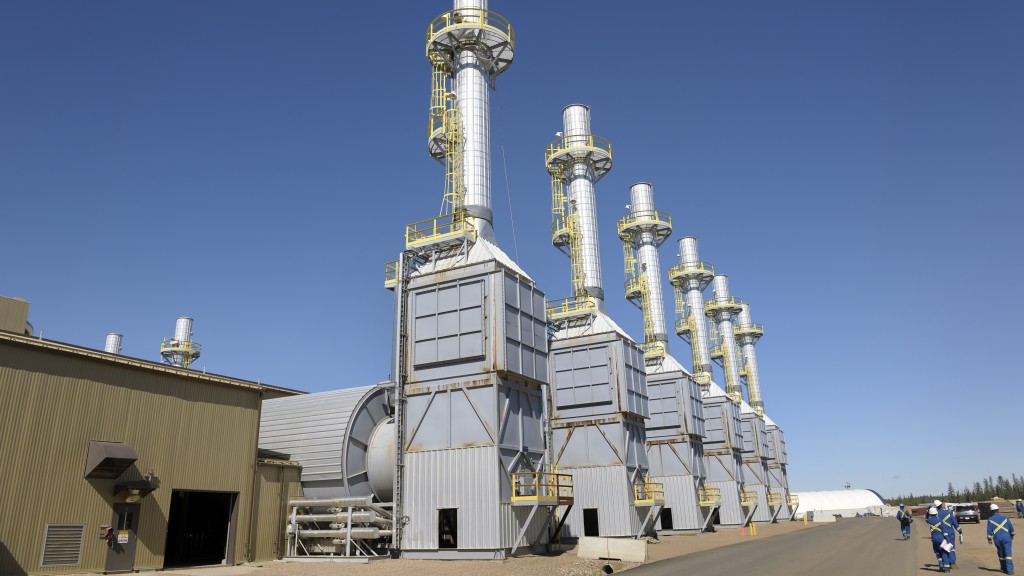 A merger announcement between Cenovus and Husky Energy will create a broad new integrated operation encompassing upstream and downstream operations as well as oil sands and offshore production.
The $3.8 billion agreement merges Cenovus, which broadened its focus several years ago with the acquisition of ConocoPhillips' Canadian assets, with Husky, bringing in a range of new production from offshore and overseas operations as well as retail outlets. The intent is to create a company that can find financial synergies and open up market opportunities.
"We will be a leaner, stronger and more integrated company, exceptionally well-suited to weather the current environment and be a strong Canadian energy leader in the years ahead," said Alex Pourbaix, Cenovus President and Chief Executive Officer. "The diverse portfolio will enable us to deliver stable cash flow through price cycles, while focusing capital on the highest-return assets and opportunities. The combined company will also have an efficient cost structure and ample liquidity. All of this supports strong credit metrics, accelerated deleveraging and an enhanced ability for return of capital to shareholders."
The combined company will be the third largest Canadian oil and natural gas producer, based on total company production, with about 750,000 barrels of oil equivalent per day (BOE/d) of low-cost oil and natural gas production, including 50,000 BOE/d of high free funds flow generating offshore Asia Pacific production. It will be the second largest Canadian-based refiner and upgrader, with total North American upgrading and refining capacity of approximately 660,000 barrels per day (bbls/d), which includes approximately 350,000 bbls/d of heavy oil conversion capacity. The company will have access to about 265,000 bbls/d of current takeaway capacity out of Alberta on existing major pipelines, as well as about 305,000 bbls/d of committed capacity on planned pipelines. In addition, it will have 16 million barrels of crude oil storage capacity as well as strategic crude-by-rail assets that provide takeaway optionality.
Rob Peabody, Husky President and Chief Executive Officer, said, "Bringing our talented people and complementary assets together will enable us to deliver the full potential of this resilient new company. The integration of Cenovus's best-in-class in situ oil sands assets with Husky's extensive North American upgrading, refining and transportation network and high netback offshore natural gas production, will create a low-cost competitor and support long-term value creation."
The transaction will result in processing capacity and egress out of Alberta for the majority of the combined company's oil sands and heavy oil production. The company will have opportunities for margin enhancement through strategically located upstream assets integrated with the upgrading complex at Lloydminster, Saskatchewan, large U.S. refining assets in PADD 2 and PADD 3, and storage and blending operations at Hardisty, Alberta. The integration of Cenovus's upstream assets with Husky's downstream and midstream portfolio will also shorten the future value chain and reduce condensate costs associated with heavy oil transportation. Cash flow stability is further underpinned by the global exposure of Husky's offshore Asia Pacific natural gas production interests, which currently generate approximately $1 billion in annual free funds flow through sales largely under long-term contracts.
The combined company is expected to generate an incremental $1.2 billion of annual free funds flow, comprised of $600 million in annual corporate and operating synergies and $600 million in annual capital allocation synergies, achievable independent of commodity prices. These synergies are the product of a rigorous and disciplined evaluation process conducted by Cenovus and Husky over the past months to identify the specific efficiencies that can be gained through this transaction. The vast majority of the annual savings are anticipated to be achieved in the first year of combined operations, with the full amount of the annual run rate synergies realized within year two. The companies anticipate additional future savings based on opportunities for further physical integration of the upstream and downstream heavy oil assets.
The anticipated $600 million in annual corporate and operating cost synergies will be achieved through reductions to combined workforce and corporate overhead costs including streamlined IT systems and procurement savings through economies of scale. Immediate efficiencies are also expected to be realized by implementing best practices from each company, including applying Cenovus's operating expertise to Husky's oil sands assets, leveraging the increased portfolio's scale in the Deep Basin, and pursuing commercial and contract-related efficiencies on midstream marketing and blending opportunities.
The expanded portfolio will enable more efficient, returns-focused capital allocation. The company is expected to sustain production levels and downstream operations with an anticipated annual capital investment of $2.4 billion, a reduction of more than $600 million per year compared with what would be required by the two companies on a standalone basis. The estimated proved reserves life of about 33 years, consisting mostly of very low-cost reserves, is expected to result in reduced re-investment risk and eliminate the need for future large-scale capital projects to sustain production at current levels.
Company info
500 Centre Street SE
P.O. Box 766
Calgary, AB
CA, T2P 0M5

Website:
cenovus.com
Phone number:
1-877-766-2066
Read more