Endress+Hauser raises bar for thermal flowmeter technology with new ProLine unit
With over 100,000 t-mass thermal flowmeters installed worldwide, Endress+Hauser is building with a new generation - the Proline t-mass F/I 300/500 - that provides additional benefits like bidirectional measurement and reverse flow detection.
Thermal flowmeters are used in a wide range of process industries for pure gases and gas mixtures like measuring flare stack and flue gases in HVAC, for utilities in monitoring air, oxygen, nitrogen or argon or in the food and beverage industry for consumption of natural gas or for carbon dioxide measurement. Besides the traditional benefits of Endress+Hauser t-mass flowmeters like great accuracy and exceptional durability, the new t mass F/I 300/500 flowmeters also open up new possibilities for process control, quantity measurement, leak detection, cost allocation and energy management.
The Proline t-mass 300/500 measuring system comes with a Gas Engine as standard that offers 22 gases to choose from and corresponding gas mixtures with up to eight components. This software model offer users advantages such as exact measurement of pure gases and gas mixtures, as well as the ability to calculate additional process variables such as flow velocity, reference density, corrected volume and energy flow. The Proline 300/500 units comprise an inline version for pipes DN 15 to 100 and an insertion version for pipes and ducts DN 80 to 1500. Both provide dynamic correction for changes in pressure, temperature and gas composition, and the possibility to change programmed gases without recalibration.
These advanced thermal flowmeters offer exceptional measuring accuracy (+/- 1.0%), repeatability (+/- 0.25%) and turndown (up to 1000:1) and for temperature measurement up to 180°C and pressures up to 40 bar. SIL compliance and high operational safety are assured, the latter with Heartbeat Technology for diagnostics, monitoring and device verification without process interruption.

The Proline t-mass 300/500 flowmeters boast a robust, low maintenance design and enable comprehensive process control with one of a kind monitoring and alarm functions for detecting condensate, pulsating flow, flow direction or reverse flow. All wetted parts are made of corrosion-resistant steel.
Various transmitters are available: either from the Proline 300 (compact version) or Proline 500 (remote version) series, with up to four inputs and outputs. Access to all measurement and diagnostic data is possible at any time via HART or Modbus RS4854, as well as via WLAN or the freely combinable inputs and outputs.
Related Articles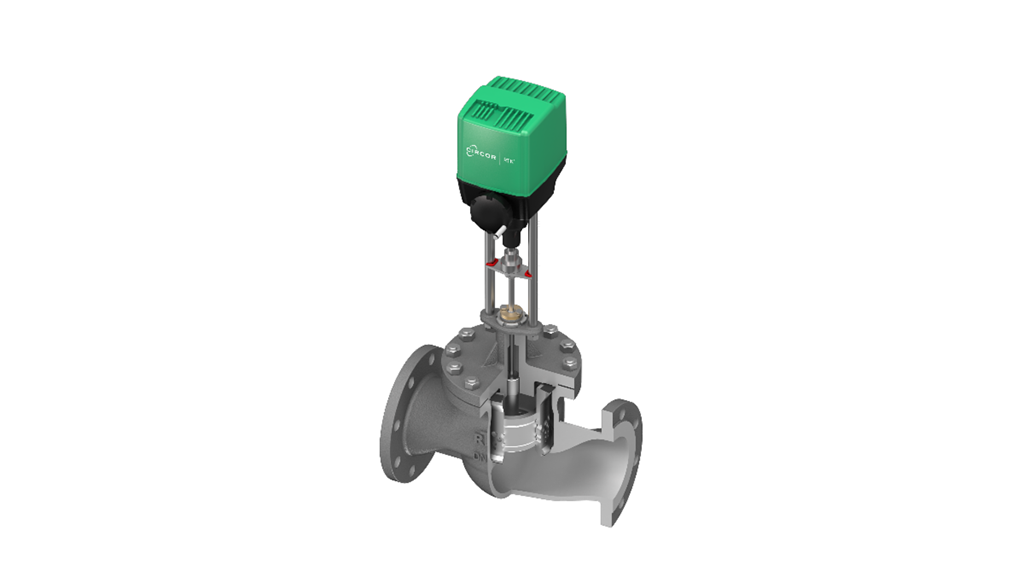 RTK control valve compensates for high differential pressures