Centrifugal pumps from Blackmer designed for high temperature use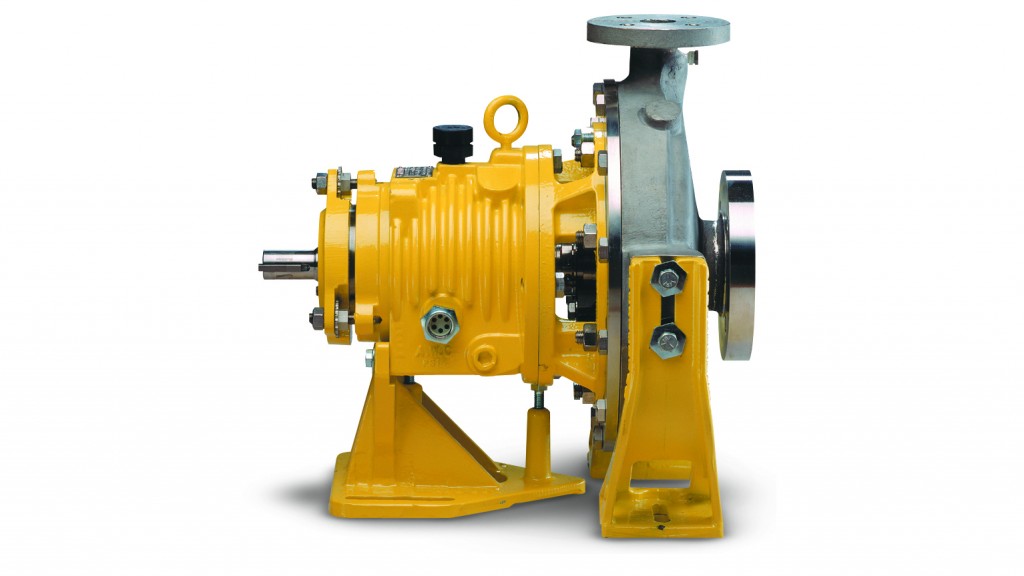 Blackmer, part of PSG, a Dover company, has announced the launch of its new System One High Temperature Series Centrifugal Pumps.
Utilizing high-temperature flanges, elastomers, and a unique centerline mount that supports high temperatures, System One High Temperature Series pumps are able to exceed the 400°F (204°C) standard temperature limit of conventional centrifugal pumps. This unique design feature allows the System One High Temperature Series to safely and reliably transfer critical and valuable fluids in a wide variety of high-temperature applications, including thermal oils, petrochemical, heat transfer, plastics, paper, and more.
The Blackmer System One High Temperature Series is pre-configured to meet temperature requirements of up to 450°F (232°C) with the 450°F Line, 650°F (343°C) with the 650°F Line, and even 750°F (398°C) with additional configurations and factory consultation. These pumps have been specifically designed to increase the temperature limits for Blackmer Frame A and Frame M centrifugal pumps while offering the same mechanical advantages and proven design features that provide maximum reliability and long life. System One High Temperature Series pumps offer capacities up to 1,400 gpm (5,299 L/min), and incorporate high temperature bushings, fasteners and paint. System One High Temperature Series pumps are also backed by an industry leading five-year power end performance assurance and a one-year mechanical seal performance assurance.
Related Articles
The new Volvo EC950F crawler excavator was made for large haulers. In fact, it can fill our 60-ton A60H haul truck in just four bucket passes with an average cycle time of just over a minute. Right now, get 0% for 24 months to save up front, then enjoy improved efficiency and lower fuel consumption to spend less down the road.
Learn more about how the perfect pair from Volvo boost your profitability.