ARC Resources and Seven Generations combine to create significant Montney presence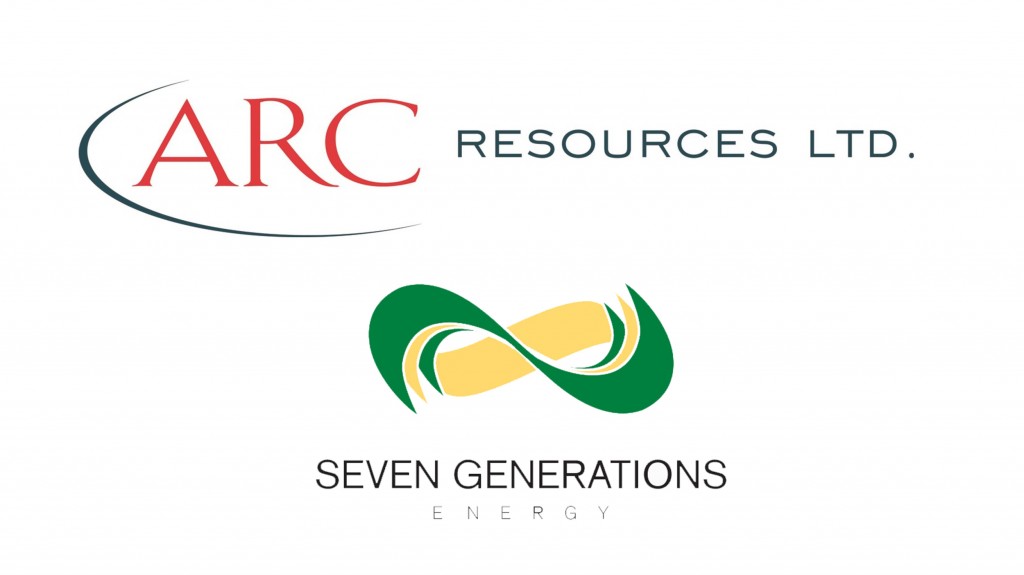 ARC Resources Ltd. ("ARC") and Seven Generations Energy Ltd. ("Seven Generations") have announced a strategic combination of the two Montney producers. The combined company will continue to focus on significant free funds flow generation through a responsible and disciplined approach to development while creating superior and enduring value for all shareholders. The combination is consistent with ARC's and Seven Generations' long-term strategies and is expected to be immediately accretive on a free funds flow and net asset value per share basis to all shareholders.
The companies have entered into a definitive agreement to combine in an all-share transaction valued at approximately $8.1 billion, inclusive of net debt. The combined company will operate as ARC Resources Ltd. and remain headquartered in Calgary, Alberta. Under the terms of the definitive agreement, Seven Generations shareholders will receive 1.108 common shares of ARC for each common share of Seven Generations held.
Transaction highlights
The combined company will become the premier Montney producer of low-cost natural gas and high-margin condensate, with combined production expected to total over 340,000 boe per day in 2021, comprising approximately 138,000 barrels per day of liquids and approximately 1.2 Bcf per day of natural gas.
The transaction will create a combined company with material size and scale that enhances ARC's and Seven Generations' existing commodity and geographic diversification. The combined company will become Canada'slargest condensate producer, third-largest natural gas producer, and sixth-largest upstream energy company.
The combination will immediately deliver accretive free funds flow per share to all shareholders, yielding synergies that are expected to deliver approximately $110 million in annual cost savings by 2022. The combined company will continue to pay ARC's quarterly dividend of $0.06 per share, subject to the approval of the Board of Directors.
The combined company is expected to generate significant free funds flow at current commodity prices, which will increase optionality in capital allocation decisions, including the ability to fund development of ARC's Attachieasset, further development of Seven Generations' Nest asset, and deliver incremental returns to shareholders.
Following the combination, ARC will maintain its strong financial position, with financing for the transaction fully committed. The combined company is expected to have an investment-grade credit rating and plans to manage a low-cost capital structure with ample liquidity. The combination also has a strong deleveraging profile, with net debt expected to be reduced to approximately 1.3 times funds from operations by year-end 2021.
The combination will advance both companies' operational excellence and elevate their standing as prominent ESG-focused companies, with ARC and Seven Generations currently delivering the lowest greenhouse gas ("GHG") emissions intensity amongst their Canadian exploration and production peer group.
The combined company will benefit from the experience of ARC's Hal Kvisle as Board Chair and Seven Generations' Marty Proctor as Board Vice-Chair, and will be led by ARC's Terry Anderson as President and Chief Executive Officer ("CEO") and director, ARC's Kris Bibby as Senior Vice President and Chief Financial Officer ("CFO"), and Seven Generations' David Holt as Senior Vice President and Chief Operating Officer ("COO").