Tamarack Valley Energy announces acquisition of Anegada Oil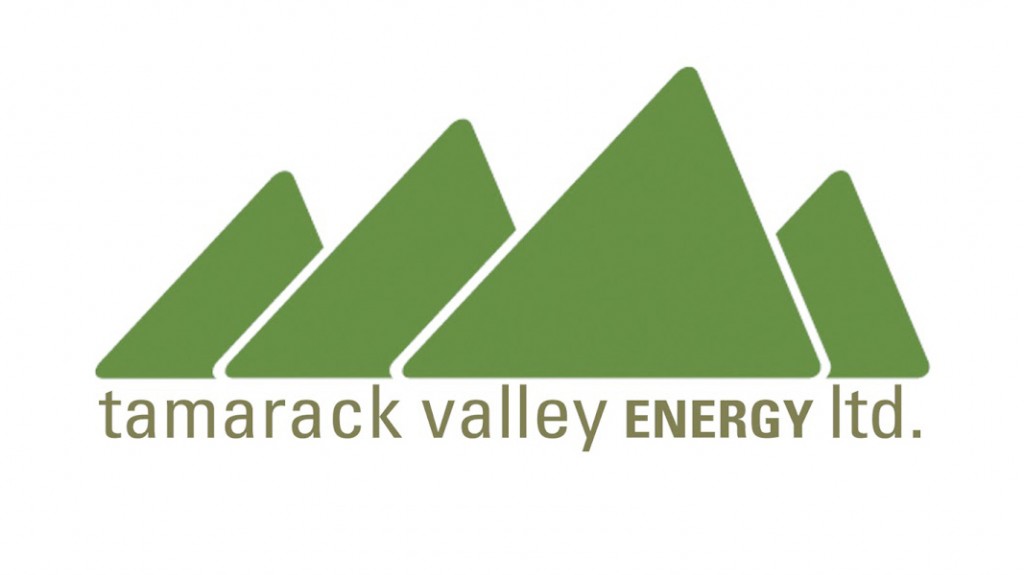 Tamarack Valley Energy Ltd. has entered into a definitive agreement to acquire Anegada Oil Corp., a privately held pure play Charlie Lake light-oil producer, for total net consideration of $494 million, after deducting the proceeds from the sale of a 2 percent newly created gross overriding royalty on the acquired assets. The total net consideration consists of $247.5 million in cash and debt (net of GORR), subject to adjustment, and approximately 105.3 million common shares of Tamarack at a deemed price of $2.34 per Tamarack Share. Tamarack's credit syndicate has provided commitments to increase the available capacity under the Company's credit facilities to $600 million and extend the revolving period to May 31, 2022, concurrent with the close of the Acquisition.
M. Brandon Swertz, President & CEO of Anegada, stated: "Our shareholders indicated a desire to be a part of a larger high-quality entity with greater free cash flow. We see the combination of the Clearwater and Charlie Lake oil plays providing Tamarack with top decile inventory with significant free cash flow growth and yield potential."
Brian Schmidt, President & CEO of Tamarack, said: "The Acquisition will provide Tamarack with a material position in the Charlie Lake, one of the leading oil plays in North America. Our strategic portfolio approach of investing in high impact oil plays, combined with a focus on decline mitigation through our waterflood assets enhances corporate free cash flow sustainability and resiliency. Our team's execution of integrating new assets into the Company has been exceptional and we are confident this will continue. We would like to thank all of our employees for their time and effort in helping to further our corporate strategy."
Acquisition Highlights
Establishes a material contiguous position in the Charlie Lake, one of the most economic plays in North America

Approximately 11,800 boe/d of Charlie Lake light oil production (71% oil and natural gas liquids) with annualized operating field netback of ~$135 million
Expect 2022 production to increase and be maintained between 12,000 and 13,000 boe/d
Over 200 net future drilling locations, across 332.4 (321.2 net) sections of Charlie Lake land, support current production levels for more than a decade
The Charlie Lake ranks among the most economic plays in North America, with wells that payout in approximately 6 months and generate IRRs in excess of 400%
Enhances Tamarack's free adjusted funds flow and meaningfully reduces corporate sustaining free adjusted funds flow breakeven(2)

High productivity wells (IP30 >650 boe/d) with high operating field netbacks (>$30/boe) and attractive capital costs ($2 to $3.5 million per well, dependent on length) results in asset level free adjusted funds flow breakeven of approximately US$30/bbl WTI, reducing Tamarack's corporate free adjusted funds flow breakeven(2) below US$36/bbl WTI
Modest sustaining capital requirements (~$65 million annually, <50% of annualized operating field netback) drives meaningful free adjusted funds flow from the Assets
Immediately and materially accretive to per share metrics

Attractive purchase price (<3.7x annualized adjusted funds flow) provides for immediate accretion to per share metrics
Expected to be ~13% accretive to adjusted funds flow per share and ~20% accretive to free adjusted funds flow(2) per share in 2022
Owned infrastructure footprint provides egress, operational flexibility and blending upside

Strategic ownership in four gas plants, nine operated multi-well batteries, four operated oil satellites and ~260 km of pipeline infrastructure
Positive environmental, social and governance ("ESG") contributions

Attractive asset base with minimal asset retirement obligation ("ARO") ($18 million, undiscounted, uninflated)
Forecasted emissions intensity of 10 to 15 kg CO2e/boe is in line with the low emissions Veteran oil play and will positively contribute to lower overall corporate emissions intensity
Maintains Tamarack's strong balance sheet and enhances liquidity

Upon closing of the Acquisition, Tamarack expects to have net debt of approximately $525 million and over $75 million of available liquidity under a $600 million credit facility, which is anticipated to close concurrent with the Acquisition
Pro forma the Acquisition, Tamarack remains well hedged with approximately 35% of its H2 2021 oil production hedged
Pro forma the Acquisition, Tamarack expects a strong 2021 year-end net debt to Q4 annualized adjusted funds flow ratio of less than 1.2x, dropping to less than 0.7x in 2022 based on the free adjusted funds flow profile
Proved developed producing ("PDP") reserves of 10.5 MMboe (70% liquids) and total proved plus probable ("TPP") reserves of 40.1 MMboe (71% liquids) based on Tamarack's internal reserves evaluation effective June 1, 2021. In conjunction with the Acquisition, Tamarack has entered into an agreement with Topaz Energy Corp. to sell a 2% GORR on the Assets for gross proceeds of $32 million.