Dräger releases new acoustic gas leak detector with ultrasonic sensor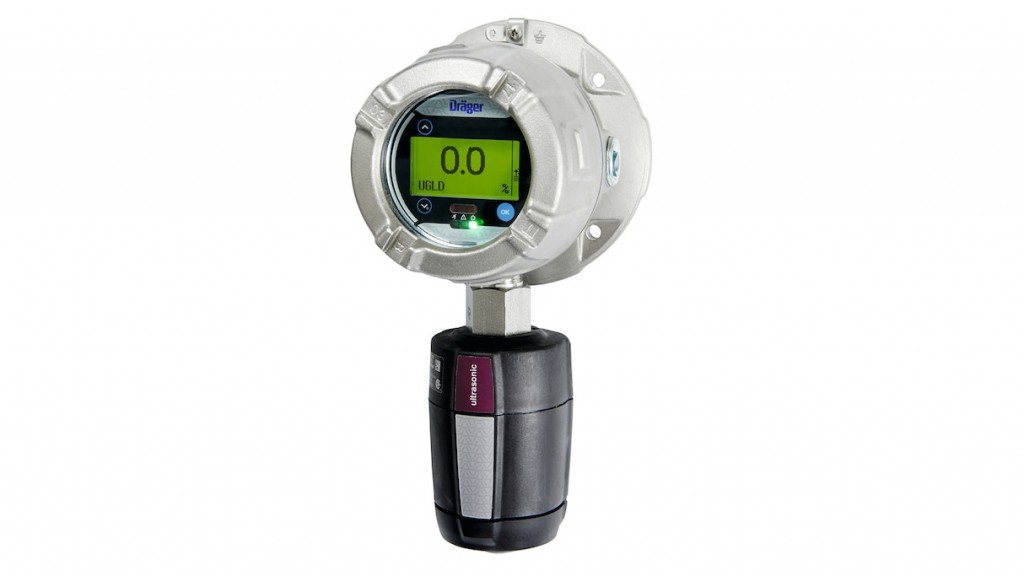 The Dräger Polytron 8900 ultrasonic gas leak detector (UGLD) transmitter is an early warning area monitor for detecting high-pressure gas leaks in outdoor industrial process environments. Thanks to an ultrasonic acoustic sensor, it responds earlier than conventional gas detectors because it registers the sound of leaking gas instead of measuring the concentration of accumulated gas clouds. As gas escapes, leaks are immediately detected in the surrounding area, regardless of the wind direction.
Gases that are discharged from compressed gas lines or containers at above 29 pounds per square inch generate both audible and inaudible noises. Industrial noises primarily occur in the audible spectrum. The Polytron 8900 measures in the inaudible ultrasonic range and can therefore detect methane gas leaks of 3.5 ounces per second within a radius of approximately 49 feet, even in loud industrial environments.
"The Polytron 8900 UGLD is not affected by environmental influences such as wind or by background noise and detects a gas leak on a compressed gas line as soon as the gas escapes," explains John Wilson, Dräger's senior vice president of marketing and sales for safety solutions in North America. "An early warning system for leaking gas can prevent a plant or part of a plant from having to be shut down unnecessarily, thus saving time and money."
Clear measurement display

The Polytron 8900 sensor is designed for use in Class I Div I hazardous areas and certified as SIL 2 by TÜV. The ultrasonic microphone sensor is resistant to water and dirt and has an expected life span of more than 10 years. The Polytron shows the measured values in a range of 0 to 100% on the display for easy interpretation of the results by the user. The ultrasound level is immediately displayed and transmitted. Alarms are configured for a certain limit above the existing background noise level.