AltaGas announces strong first quarter results and increases 2021 guidance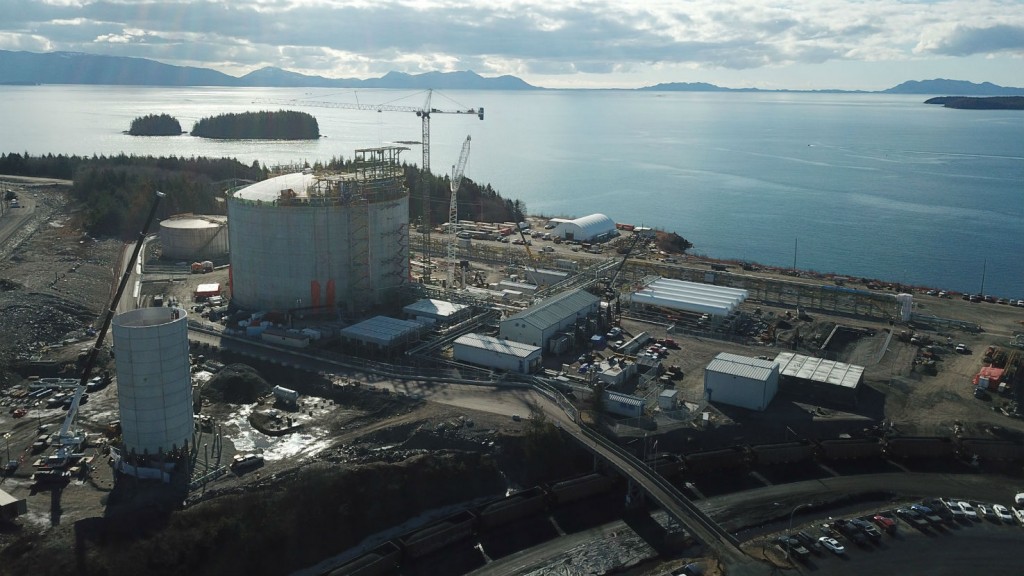 AltaGas Ltd. has reported a strong first quarter of 2021 in its first financial report of the year, with key points including an increased earnings per share 63 percent above Q1 of 2020 and general improvements across the business.
EBITDA in the first quarter was up 35 percent year over year to $674 million, compared to $499 million the previous year. Earnings per share was up to $1.29 compared to Q1 2020's $0.79. Several segments reported record results in the year, and overall the company showed a robust trend moving forward.
"AltaGas delivered robust first-quarter results and remains well-positioned to deliver on the Company's strong growth prospects in 2021 and beyond," said Randall Crawford, President and Chief Executive Officer. "We executed across all segments of our business in the quarter. Our Midstream platform, including Global Exports, achieved record throughput and profits, our Utilities segment continued to drive improved customer outcomes while controlling costs and improving returns, our Finance team further reduced our debt costs while extending maturities and we are well-positioned to continue to reduce our leverage ratios over the balance of the year."
During the first quarter the Utilities results were reflective of strong operating performance across the platform, offset by the unfavorable move in the USD/CAD exchange rate. The latter of which drove an approximate $21 million year-over-year headwind to normalized EBITDA in Canadian dollar terms. Excluding one-time items, including the absence of $8 million in normalized EBITDA contribution from AltaGas Canada Inc. and an $8 million rate refund related to the Virginia Hearing Examiner's report in Q1 2020, Utilities normalized EBITDA was up by 11% year-over-year in U.S. dollar terms. The strong growth was underpinned by investments focused on better customer outcomes, improved performance in the Retail segment, and aligns with AltaGas' strong forecasted growth rates through 2025. This growth is heavily underpinned through utilizing accelerated replacement programs (ARPs), which are focused on improving the safety and reliability of the network, reducing leak rates and driving better environmental outcomes; all of which drive strong benefits to AltaGas' customers while growing rate base.
The Midstream segment reported record normalized EBITDA of $304 million in Q1 2021, which was up 153% year-over-year. In addition to the larger-than-expected profits from the U.S. Transportation and Storage business, all other businesses delivered robust year-over-year growth and strong execution, including Global Exports, Fractionation & Liquids Handling, and Gas Processing. Excluding the stronger-than-expected profitability from the U.S. Transportation and Storage business, Midstream EBITDA was still up by 87% year-over-year, including the consolidation of Petrogas. Global Exports contributed $70 million in normalized EBITDA during the quarter, driven by approximately 85,000 Bbls/d of LPGs being shipped to Asia. This included RIPET exporting a record of approximately 50,700 Bbls/d of propane across eight ships and Ferndale exporting approximately 34,750 Bbls/d of combined propane and butane across six vessels. Processing and fractionation volumes were up across the Canadian Midstream platform with total inlet volumes up 10% year-over-year. Producers in the Montney continue to execute on active drilling programs and ramp up production, driving increased throughput at the Company's recently expanded Townsend and North Pine facilities. Processing and fractionation volumes at AltaGas' non-Montney footprint also increased during the quarter, driven by higher production volumes on strengthening fundamentals and improved commodity prices.
Given the outsized performance year-to-date, AltaGas has increased the Company's 2021 guidance ranges from those provided in December.
The Company's new 2021 normalized EPS guidance is $1.65 - $1.80 per share, compared to the previous range of $1.45 - $1.55, which represents approximately 22% year-over-year growth using the mid-point of guidance. AltaGas is acutely focused on growing EPS and creating earnings durability in the years ahead.
The Company's new 2021 Normalized EBITDA guidance is $1.475 billion - $1.525 billion, compared to the previous range of $1.40 billion - $1.50 billion, which represents approximately 15% year-over-year growth using the mid-point of guidance.
The new guidance ranges reflect the confluence of tailwinds and headwinds that have unfolded since the initial guidance was set in December and is in line with AltaGas' practice to monitor performance throughout the year and revise guidance when the Company has a strong degree of confidence that it will land outside of the previous stated ranges.
Company info
1700, 355 - 4th Avenue, S.W.
Calgary, AB
CA, T2P 0J1

Website:
altagas.ca
Phone number:
403-691-7576
Read more