Wireless gas detection solution offers flexible and cost-efficient monitoring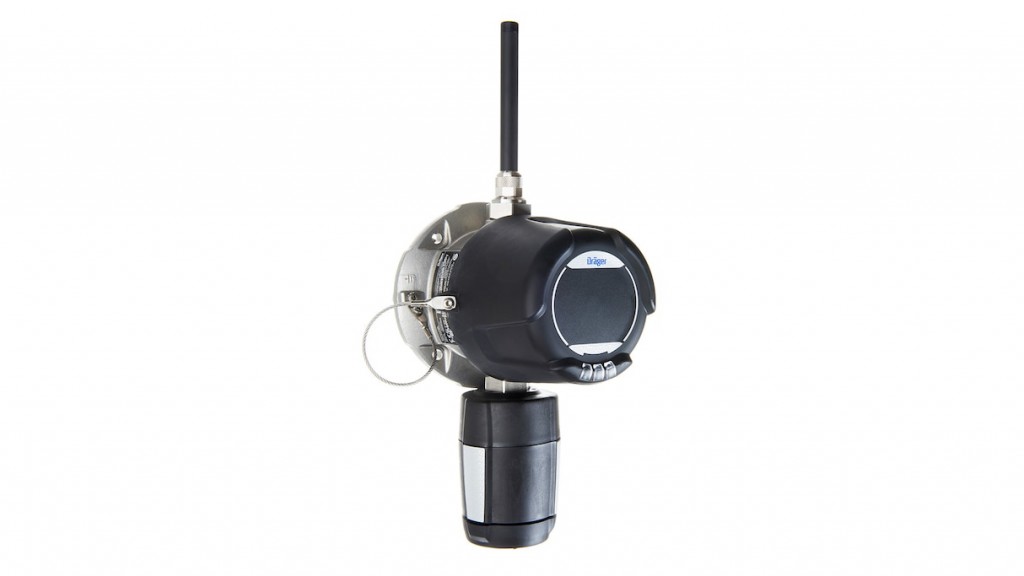 The Polytron 6100 EC WL is a flexible and cost-efficient solution for plant expansions, upgrades or new installations. The wireless gas detection transmitter demonstrates its advantages even in challenging measuring tasks in loading or inspection areas. Wireless detection reduces the planning effort required while retaining the same safety levels provided by a wired transmitter. The Polytron 6100 EC WL is SIL2 capable. It uses field-proven Dräger Sensors optimized for industrial applications. They cover a spectrum of 140 different hazardous gases in a temperature range of -40 F to 149 F.
Convenient during installation and in operation
The industrial wireless standard ISA100.11a ensures safe transmission of the measured values. Together with the PROFIsafe protocol, it ensures the SIL2 capability of the system. With the PolySoft software solution, users can conveniently access the Polytron 6100 EC WL via a Bluetooth interface - on an explosion-protected tablet, laptop or desktop PC in the workshop. The transmitter data and the event log can be easily transferred as a data set and evaluated when necessary.
The integrated LEDs, which are visible from a great distance, indicate the status of the life signal, warnings, alarms and Bluetooth interface. The intrinsically safe design of the wireless gas detection transmitter enables safe maintenance, such as changing the batteries or sensors, in the hazardous area. The Polytron 6100 EC WL can also cover application scenarios in long-term operations without batteries. The wireless transmitter is supplied with 24 volts for this purpose - directly in a general purpose area and via a suitable supply isolator in the hazardous area.