Solid first quarter results as Cenovus progresses on Husky integration and synergies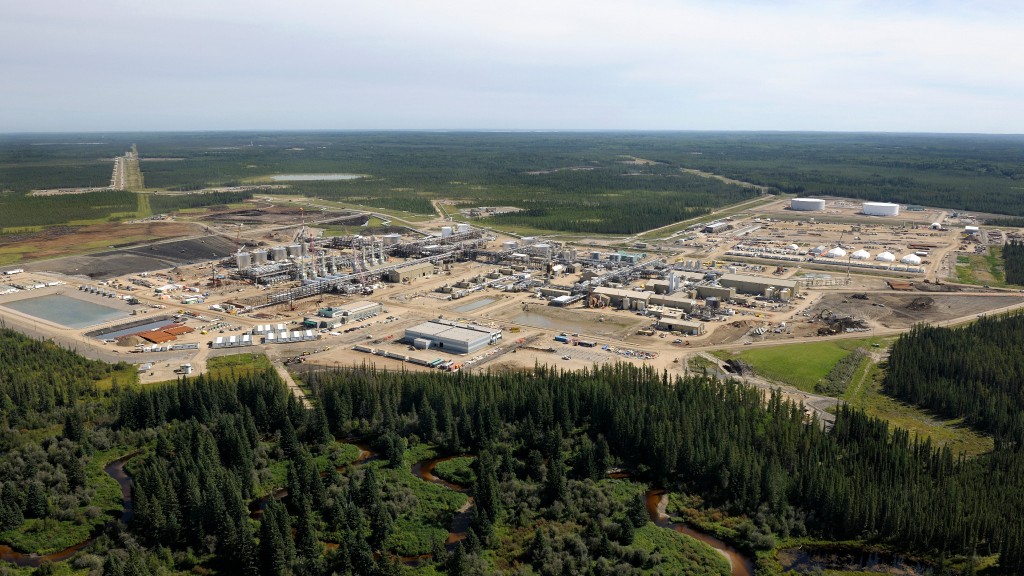 Cenovus Energy Inc. delivered solid operating and financial performance in the company's inaugural quarter of operations following the acquisition of Husky Energy Inc. on January 1. With its disciplined and methodical approach to integrating Husky's assets, the company has made significant progress in the first three months of the year and is firmly on track to deliver on its targeted acquisition synergies and 2021 budget and production guidance. Cenovus produced nearly 770,000 barrels of oil equivalent per day (BOE/d) in the quarter, and generated adjusted funds flow of more than $1.1 billion, cash from operating activities of $228 million, free funds flow of $594 million and net earnings of $220 million.
"With the extensive due diligence we undertook prior to the acquisition of Husky, and our experience since the close of the acquisition, we're highly confident we'll deliver at least $1 billion in synergies this year and reach our planned $1.2 billion in annual run-rate synergies by the end of 2021," said Alex Pourbaix, Cenovus President & Chief Executive Officer. "If the current commodity price environment is sustained, we expect to approach our $10 billion net debt target this year, prior to the benefit of any asset sales."
Cenovus is in the process of reassessing the acquired Husky assets for synergies above and beyond the company's original $1.2 billion target. This includes opportunities to apply Cenovus's in situ operating expertise to Husky's legacy in situ assets in Alberta and Saskatchewan. Application of these operating practices drove record average daily production in the quarter at Cenovus's Lloydminster thermal business, including a single-day production record of approximately 103,000 barrels per day (bbls/d) in March.
"I'm extremely pleased with the urgency with which our teams have pursued integration and synergy capture across all our operations and functions," said Pourbaix. "We're laser focused on finding and safely executing on the next layer of synergies within the combined business and we've already identified opportunities that could help us exceed the original target we set when we announced the Husky transaction."
Cenovus incurred one-time integration costs of $245 million in the quarter. This included $22 million in capital and $223 million in expenses related to consultant and legal fees, transfer of licensed seismic data, integration of IT systems, severance associated with workforce reductions as well as payments related to change of control obligations. Total integration costs for the year are expected to be within the anticipated $500 million to $550 million range. Cenovus completed two-thirds of its planned workforce reductions in the first quarter of 2021, with the balance anticipated later in the year and into 2022 as integration projects wrap up.
Operating margin for the quarter was nearly $1.9 billion, compared with negative $589 million for the first quarter of 2020, with the improved result mainly driven by higher average crude oil, natural gas liquids (NGL) and natural gas sales prices, as well as increased sales volumes and downstream throughputs from the addition of assets acquired through the Husky transaction.
Adjusted funds flow of more than $1.1 billion included the impact of the integration costs incurred in the quarter. Cash from operating activities was $228 million. Free funds flow of $594 million included total capital investment of $547 million in the quarter. The company continues to expect full year total capital expenditures in the range of $2.3 billion to $2.7 billion.
Cenovus generated net earnings of $220 million compared with a net loss of $1.8 billion in the same period in 2020. The improvement in net earnings was driven by higher operating margin, unrealized foreign exchange gains and risk management gains compared with losses in the first quarter of 2020. First quarter earnings were also impacted by the $223 million of integration costs expensed in the period.
The company recorded a realized loss on risk management of $342 million in the first quarter of 2021, largely related to inventory risk management which was offset by physical gains and included $89 million associated with the settlement of legacy Husky inventory risk management programs. Risk management gains and losses are a result of both inventory risk management and corporate hedging. Inventory risk management is undertaken to ensure that as decisions are made to transport or store barrels, the margin on this transaction is captured. Resulting inventory risk management gains or losses are designed to mirror physical losses or gains on the transaction. It should be expected that in periods of rising price environments, the company will report inventory risk management losses that are offset by physical positions and vice versa.
The Oil Sands segment generated operating margin of $1.1 billion, compared with negative $272 million in the first quarter of 2020, mainly due to higher average realized prices, lower transportation costs and additional volumes contributed by the acquired assets and inventory write-downs in 2020, partially offset by a higher realized loss on inventory price risk management.
Production from the Conventional segment was 135,933 BOE/d compared with 95,558 BOE/d in the first quarter of 2020. The segment generated operating margin of $210 million, up from $51 million in the first quarter of 2020, reflecting stronger natural gas market prices as well as the benefit of pipeline and storage assets and inventory acquired in the Husky transaction. Cenovus drilled nine net wells in the segment in the first three months of 2021, positioning the company to take advantage of the stronger natural gas price outlook.
Company info
500 Centre Street SE
P.O. Box 766
Calgary, AB
CA, T2P 0M5

Website:
cenovus.com
Phone number:
1-877-766-2066
Read more