Terra Nova restructuring to see increased Suncor interest
Agreement in principle to provide short-term funding towards extended life for project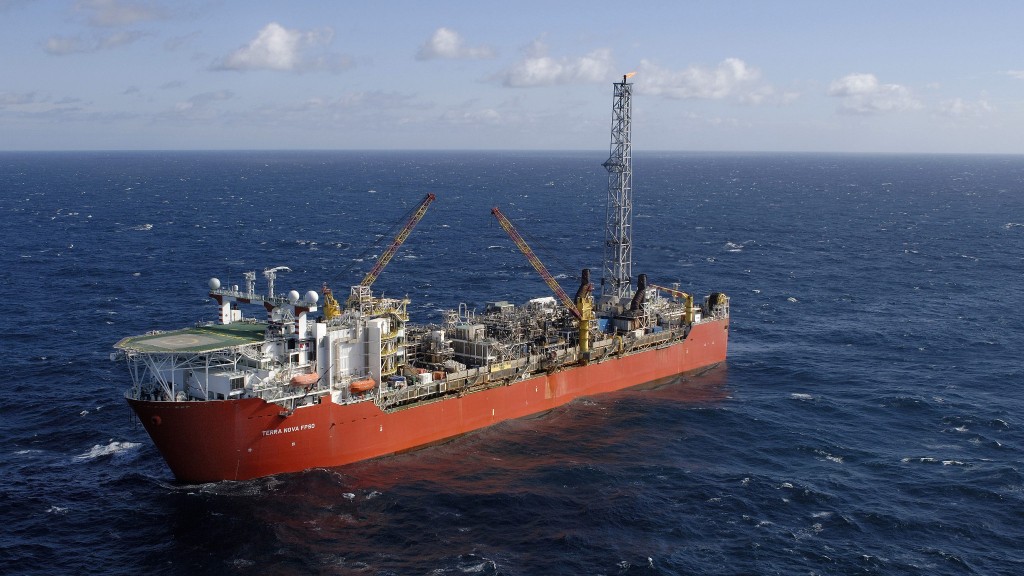 The Terra Nova offshore oilfield could see a new lease on life thanks to an agreement in principle that would see Suncor increase its minority ownership of the facility and added funding available towards the project.
The agreement follows tense negotiations involving the Newfoundland and Labrador government, unions, oil workers and producers as the fate of the offshore oilfield hung in the balance. While there is still uncertainty as to how the new agreement might move the project forward, it will provide short-term relief for workers who have been concerned about their future in the industry.
Under the agreement, some owners will increase their ownership. Suncor's minority stake will increase to 48 percent from approximately 38 percent.
"Over the past year, Suncor has worked diligently with all stakeholders to determine a path forward for Terra Nova," said Mark Little, Suncor president and chief executive officer. "Despite numerous setbacks, Suncor, as operator, continued to persevere and explore options to achieve an economic return for our investors while protecting the employment of hundreds of Newfoundlanders and Labradorians. Although this agreement in principle is not a guarantee, it sets a path forward in the next few months to secure a return to operations for many years to come."
The agreement is subject to finalized terms and approval from all parties, including board of director approval where appropriate, and is contingent upon the previously disclosed royalty and financial support from the Government of Newfoundland & Labrador.
Union representatives called the decision a positive step for the region and its workers.
"The investment in Terra Nova is a win for good jobs and a win for the people of Newfoundland and Labrador," said Jerry Dias, Unifor National President. "Jobs, royalties, corporate taxes, GDP boost. There were a lot of reasons to say 'yes' to renewing Terra Nova."
Unifor has been working since 2020 to firm up funding and agreements to keep Terra Nova working, and after recent backtracking by the NL government has pushed for greater support. A June 14 rally emphasized the need for the parties to find a resolution.
"It didn't need to go down to the wire. There's ample evidence that this province's offshore industry is a good investment," said Dave Mercer, Unifor Local 2121 President. "We look forward to working with government on getting energy workers back to work as soon as possible."