$176 million awarded to shovel-ready projects by Emissions Reduction Alberta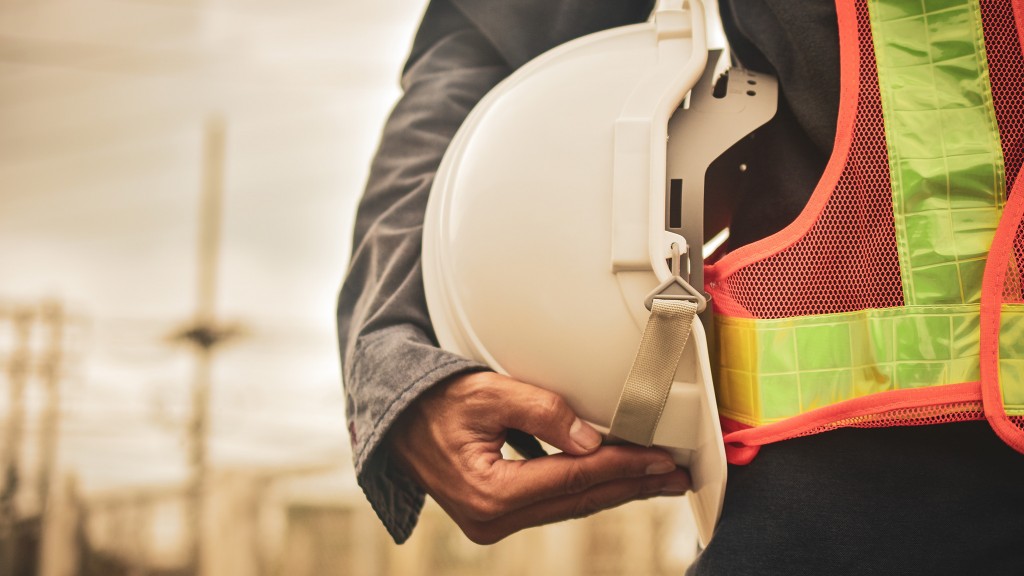 Sixteen shovel-ready projects, including five in the oil and gas sector, will share $176 million awarded by Emissions Reduction Alberta and the federal government through the organization's Shovel-Ready Challenge.
The largest funding announcement that ERA has made, the projects that encompass resource, energy and bioindustry have the potential to deliver a cumulative greenhouse gas reduction of 6.8 million tonnes of CO2 by 2030, equal to eliminating emissions from the electricity used by 4.5 million homes. In the process of reducing about 1 million tonnes annually by 2030, the projects will also support approximately 5,600 new jobs, the organization noted.
"Alberta continues to show leadership by using technology in practical ways to reduce emissions and combat climate change. These investments will help us grow our economy and pave the way to an even brighter future for all Albertans by building on Alberta's strong foundation as a responsible and innovative energy leader," said Alberta premier Jason Kenney, who announced the challenge recipients along with ERA CEO Steve MacDonald.
"These investments are unlocking innovation and mobilizing private spending to create economic opportunities and improve environmental performance. They build on Alberta's strengths across industries and turn emissions reduction ambition into action," MacDonald said.
Alberta's industry-funded Technology Innovation and Emissions Reduction (TIER) fund will provide $126 million of the stimulus funding, while the federal government's Low Carbon Economy Leadership Fund will provide $50 million.
ERA's portfolio of projects is key to ensuring Alberta can achieve its economic and environmental objectives. Shovel-Ready was designed as an economic stimulus initiative in response to the impacts of COVID-19. This significant investment encourages immediate economic activity while also creating solutions for long-term recovery, investment attraction, growth, and environmental sustainability.
The 16 projects have enormous potential to stimulate the economy, support job creation and retention, lead to operational efficiencies, and cut greenhouse gas emissions.
Shovel-Ready Challenge funding will help implement leading-edge technologies in applications for both greenfield and brownfield operations. Work is anticipated to commence within 60 days of funding approval and outcomes must include commercial demonstration or deployment of technologies in operational environments. Projects were split amongst three categories: five projects from oil and gas, six representing low carbon energy, and five in bioindustry and waste-to-value add.
OIL AND GAS
H2nanO Incorporated - Sunlight Powered GHG Treatment for Oil Sands Tailings Ponds

Project value: $6,600,000 | ERA commitment: $3,300,000

ConocoPhillips Canada - Surmont Steam-Additives Pilot

Project value: $28,200,000 | ERA commitment: $7,400,000

Canadian Natural Resources Limited - In-Pit Extraction Process Demonstration

Project value: $99,700,000 | ERA commitment: $15,000,000

Suncor Energy Inc. - Suncor PURE Demonstration Facility

Project value: $52,500,000 | ERA commitment: $15,000,000

Linde Canada Inc. - Linde LNG Low Carbon Fuels Demonstration Project

Project value: $37,500,000 | ERA commitment: $14,900,000
LOW CARBON ENERGY
Canadian Pacific Railway Company - Hydrogen Locomotive Program

Project value: $33,200,000 | ERA commitment: $15,000,000

Elemental Energy Renewables Inc. - Chappice Lake Solar Storage Project

Project value: $40,300,000 | ERA commitment: $10,000,000

Air Products Canada Ltd. - New Edmonton Blue Hydrogen Hub

Project value: $1,269,000,000 | ERA commitment: $15,000,000

City of Edmonton - Alberta Zero Emissions Hydrogen Transit (AZEHT)

Project value: $9,900,000 | ERA commitment: $4,600,000

Turning Point Generation - Canyon Creek Pumped Hydro Energy Storage Project

Project value: $200,000,000 | ERA commitment: $15,000,000

ATCO Electric - Northern Alberta - Community Diesel Reduction

Project value: $5,400,000 | ERA commitment: $2,500,000
BIOINDUSTRY AND WASTE-TO-VALUE
Mercer Peace River Pulp Ltd. - MPR Fibre Procurement Project

Project value: $75,100,000 | ERA commitment: $7,500,000

Calgary Aggregate Recycling Inc. - Calgary Aggregate Recycling Soil Reuse Facility Expansion

Project value: $17,600,000 | ERA commitment: $8,800,000

Lehigh Hanson Materials Limited - Lehigh Edmonton Alternative Low Carbon Fuel Project

Project value: $23,400,000 | ERA commitment: $11,700,000

Lafarge Canada Inc. - Landfill Fly Ash Beneficiation

Project value: $48,700,000 | ERA commitment: $15,000,000

Capital Power Corporation - Genesee Carbon Conversion Centre (Phase 1)

ERA commitment: $15,000,000