Cenovus releases budget, strategy and five-year plan updates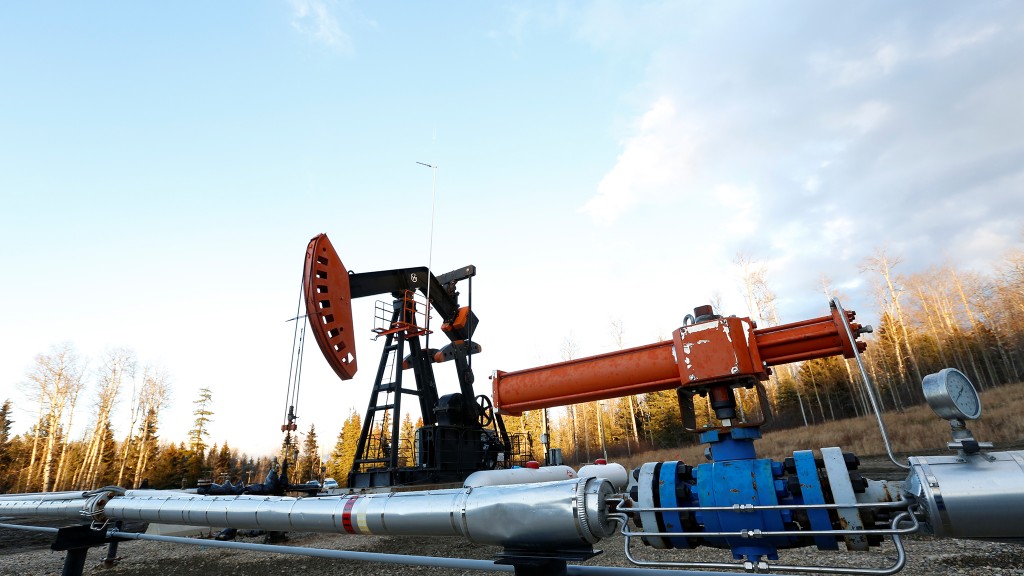 Cenovus has released new updates to its 2022 budget, strategy and five-year plan that focus on operating strength, capital discipline and leadership in environmental, social and governance issues. The company also emphasized its commitment to shareholders, with a planned allocation of around 50 percent of free funds flow in 2022 targeted to shareholder returns.
Capital spending targets for 2022 are between $2.6 and $3 billion, while total production is expected to be approximately 800,000 barrels of oil equivalent per day, with major turnarounds and production impacts from assets sold in 2021 factored in. Overall, Cenovus expects 2022 downstream throughput of around 555,000 barrels per day.
Shareholder return growth is a focus for the company, and in 2022 it is allocating about 50 percent of excess free funds flow to shareholder returns, including planned repurchase of up to 146.5 million common shares pursuant to the company's previously announced normal course issuer bid. Remaining excess free funds flow will continue to be allocated to reduction of net debt to below $8 billion, the company states.
Along with budget updates, Cenovus has also released its latest ESG report, outlining ambitious targets in key focus areas. Plans are for a 35 percent reduction in absolute greenhouse gas emissions by the end of 2035 and continuation of its ambition to achieve net zero emissions from operations by 2050.
"Our operational proficiency, disciplined spending and ESG leadership sets us apart," said Alex Pourbaix, Cenovus president and CEO. "Building on our upstream production strength in 2021 and the continued optimization of our business, I am confident in our ability to grow free funds flow and deliver sustainable, increased returns to our shareholders."
Five-year plan
Cenovus says its five-year plan is driven by five key strategic objectives: top-tier safety and ESG performance; cost leadership; financial discipline; returns-focused capital allocation; and free funds growth. These strategies are intended to drive enhanced shareholder returns, driven by growth in earnings and free fund flow, the company states.
The company remains focused on top-tier safety performance and asset integrity. Leveraging the strength of its assets and its considerable operational expertise, Cenovus expects to deliver sustained production and growth in throughput over the next five years while reducing absolute scope 1 and 2 GHG emissions.
Demonstrating both cost leadership and financial discipline, the company anticipates a reduction of 7% in overall unit operating costs in both the upstream and downstream segments, while general and administrative expenses and average annual sustaining capital requirements will remain flat.
The company's capital programs and current base dividend are sustainable at US$45 West Texas Intermediate (WTI) per barrel, with the opportunity to grow shareholder returns over the life of the plan as net debt is further reduced. Over the longer term, Cenovus will aim for 1.0-1.5 times net debt to adjusted earnings before interest, taxes, depreciation and amortization (EBITDA) and is committed to achieving a mid-BBB investment grade credit rating. In the fourth quarter of 2021, Cenovus doubled its common share dividend and once the company achieves net debt below $8 billion it expects to have further expanded capacity for increasing shareholder returns.
Sustainability
Cenovus's ambitious targets for its five ESG focus areas are embedded in the company's five-year business plan.
Climate change & GHG emissions

Reduce absolute GHG emissions by 35% by year-end 2035
Reach long-term ambition for net zero emissions by 2050

Water stewardship

Reduce fresh water intensity by 20% in oil sands and in thermal operations by year-end 2030

Biodiversity

Reclaim 3,000 decommissioned well sites by year-end 2025
Restore more habitat than Cenovus uses in the Cold Lake caribou range by year-end 2030

Indigenous reconciliation

Achieve a minimum of $1.2 billion of spending with Indigenous businesses between 2019 and year-end 2025
Attain Progressive Aboriginal Relations gold certification from the Canadian Council for Aboriginal Business by year-end 2025

Inclusion & diversity

Increase women in leadership roles to 30% by year-end 2030
Conduct a self-identification survey by year-end 2022; add diversity target beyond gender in 2023
Aspire to have at least 40% representation from designated groups among non-management directors, including at least 30% women, by year-end 2025
Company info
500 Centre Street SE
P.O. Box 766
Calgary, AB
CA, T2P 0M5

Website:
cenovus.com
Phone number:
1-877-766-2066
Read more