| | |
| --- | --- |
| Address | Unit 7, Newbery Centre, Airport Business Park, Exeter, EX5 2UL, GB |
| Phone | 800 789 7515 |
| Fax | 281 754 4333 |
| Email | [email protected] |
| Website | antech.co.uk |
| Follow Us | |
ANTECH LTD
Sound engineering principles with attention to quality and detail
OVERVIEW
AnTech Ltd designs and manufactures products and services for the upstream oil and gas industries. These products are designed to enhance coiled tubing, wireline, completion and drilling services used on oil and gas wells, both on and offshore, all over the world. Its flagship product, the COLT Bottom Hole Assembly, has been developed through an amalgamation of the experience and knowledge gained through the development of downhole tools and is now available from AnTech as part of a coiled tubing drilling service offering. AnTech also offers on-site engineering support for its tools.
PRODUCT RANGE
AnTech's design heritage has resulted in a wide portfolio of products and services. Their flexible approach also allows AnTech to deliver bespoke solutions for its customers. A sample of some of the core products are shown below:
CT tools / Wireline
• Logging heads
• Bulkheads
• Collectors
• Downhole memory tools
• CCLs
• Rig to casing voltage monitor
• ShotView shot detection
• Cable and weakpoint tester
Completions
• Wellhead outlets
• Collectors
• Splices
• Gauge carriers
• Encapsulated line stripping and splitting tools
Drilling
• Coiled Tubing Drilling equipment and services
• Data acquisition system
• Through riser joint detection
• Downhole memory tools
STRUCTURE & OPERATIONS
With its headquarters in Exeter, England, AnTech provides systems and services to operators and independent service companies in every major oil-producing region in the world. Its main offerings include: •Coiled Tubing Drilling Services
AnTech Ltd offers specialist Coiled Tubing Drilling (CTD) services, utilising its own advanced bottom hole assemblies (COLT and POLARIS), coupled with the necessary downhole tools, proprietary surface equipment and drilling team. It can fully integrate its equipment with any existing coiled tubing services, and will carry out full project management and planning to offer a complete and seamless solution. A fully equipped mobile workshop is also supplied so that all vital repairs can be carried out on-site with no downtime.
•Product Sales and Rental
AnTech's core business consists of mechanical and electronic engineering products and services. Offering a range of products for both sale and rental AnTech offers tools for coiled tubing, completion operations, wireline and perforating and drilling.
With its history of supplying top quality downhole products and permanent completions equipment, AnTech has provided its products to operators in every oil and gas region. With coiled tubing drilling one of the fastest growing segments of today's well services industry, AnTech provides clients with specialist tools designed to expedite the drilling process. Related downhole tools include drilling tools, such as the COLTTM, its award-winning bottom-hole assembly (BHA) for coiled tubing drilling (CTD) that provides the control necessary to drill wells efficiently, and POLARIS with its unique gyro directional measurement system. Other major product lines include wellhead outlets, encapsulation stripping and splitting tools, memory tools, logging heads and other wireline equipment and data acquisition systems.
•Product Support
AnTech recognises that some of its customers need additional engineering support to successfully run its downhole tools. In these situations AnTech can provide a highly qualified engineer to maintain and support the operation of its tools at the web site. Alternatively training or remote support is also available.
•Product Design
AnTech has a strong design heritage. With this design focus it is able to offer customers a unique service with the ability to customise products for individual projects, to create new and improved methods of carrying out activities and to carry out subcontract design projects. This element of the business ensures a system of continuous product improvement and development of new and improved products.
ACCREDITATIONS
With its extensive experience in developing technologies for the oil and gas industry, AnTech holds a number of industry safety accreditations, including the United Kingdom's ISO 9001:2000 quality certification and the European Union's ATEX certification, for the manufacture and design of products suitable for use in hazardous areas. AnTech is one of a handful of companies in the EU with experience in designing and manufacturing systems that comply with the directive.
OWNERSHIP
AnTech Ltd is a privately held company. Founder Toni Miszewski is the Managing Director of the company, and a member of the Society of Petroleum Engineers, Institute of Mechanical Engineering and Institute of Electronic Engineering in the United Kingdom.
HISTORY
AnTech traces its beginnings to 1992 when Toni Miszewski, an experienced oilfield engineer, identified a niche in the oil and gas market to provide products that were otherwise unavailable to the upstream oil and gas industries. Since then, AnTech has significantly invested in its workforce and expanded its premises.
As a result, AnTech broadened its focus to include a range of coiled tubing tools, completion equipment and hazardous area data acquisition systems. Although AnTech remains an SME, the company boasts a highly creative and experienced team of engineers to become a highly regarded member of the global oil services industry.
Related Articles (10)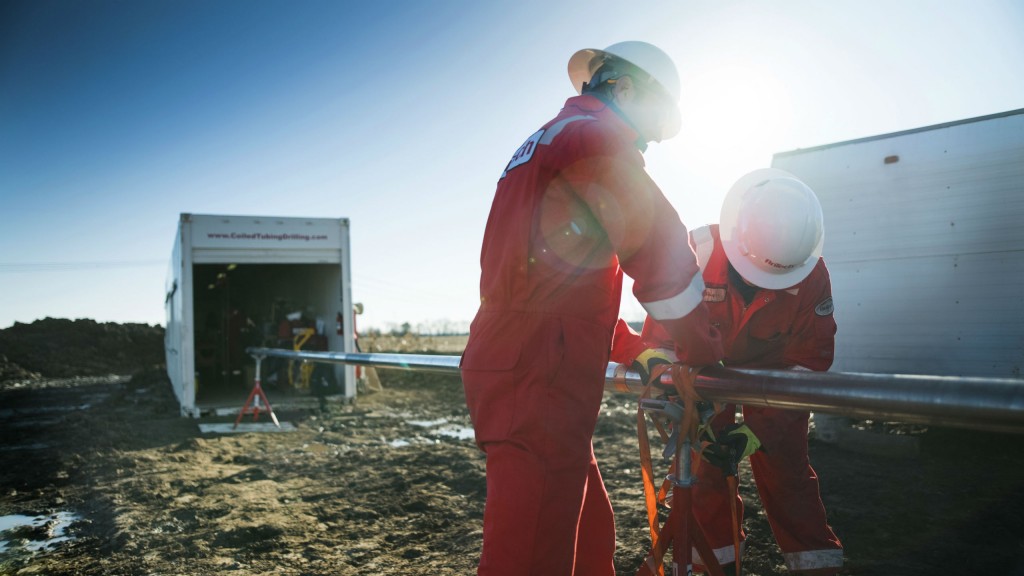 AnTech launches real-time at-bit geosteering service for coiled tubing drilling