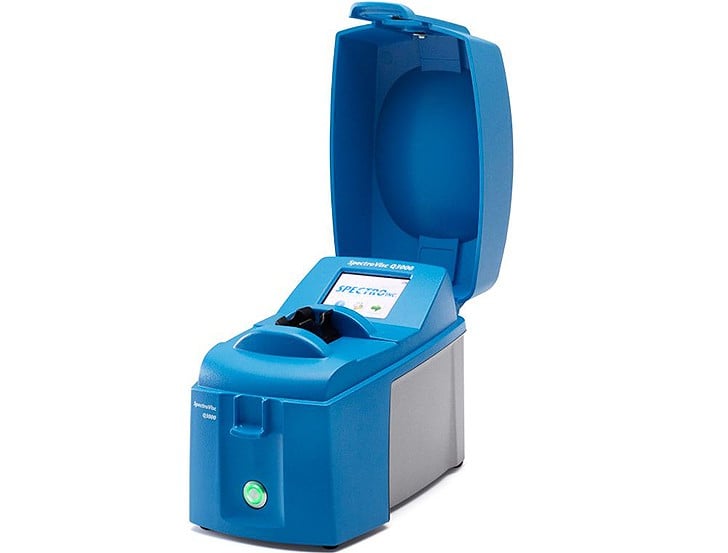 Oil analysis provides early indications of equipment wear mechanisms and identifies the root causes of corrosion. On-site oil analysis eliminates the wait associated with sending samples off-site and enables immediate decision making.
Features & Benefits
Machinery health
Early identification and trending of machinery wear and failure modes allows preventative maintenance before a catastrophic failure occurs. Makes it easy to track and trend the key oil parameters necessary for optimizing machinery health.
Maintenance
Proactively schedule maintenance based on the predictive analytics of machine wear, rather than reacting to unexpected component failure.
Portable viscometer and FluidScan
Features a portable viscometer and FluidScan, allowing QA testing at the receiving dock and in-service testing at the machine.
Fast, simple and easy to use
Comprehensive oil analysis in less than 10 minutes. Can be operated by plant staff, no chemist required. Easy to interpret results and maintenance actions. Generates sample and trend reports automatically.