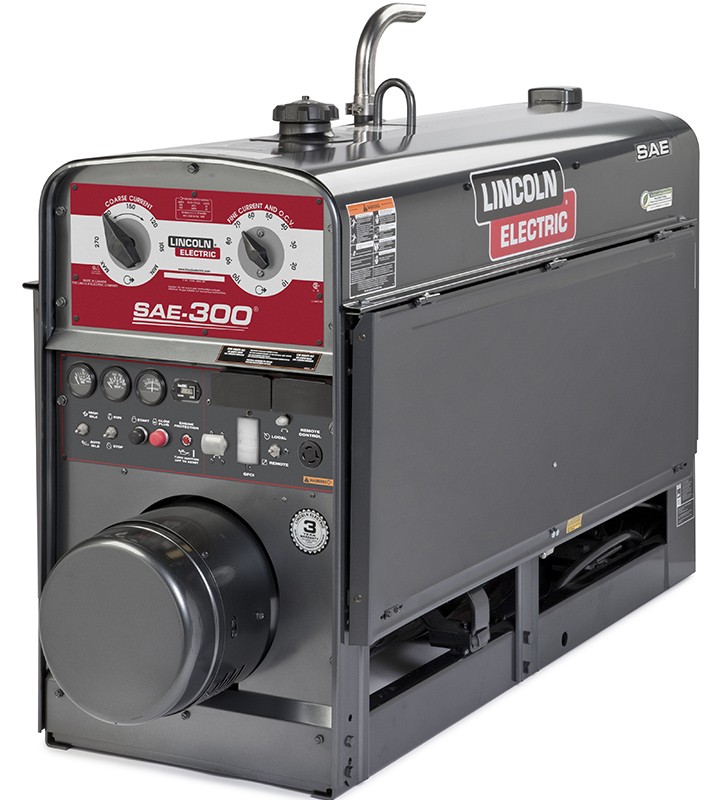 The SAE-300 MP multi-process engine-driven welder responds to the numerous challenges that are a fact of life in pipe welding operations. For example, the welder features Temperature Stabilization, enabling you to "set it and forget it" by eliminating any need for adjustments based on ambient conditions or warm-up period.
Features & Benefits
DC generator
Powered by a hand-built pure DC generator from the only welding manufacturer providing this proven technology to the market.
Arc control
All-copper windings and flat DC output ensure a smooth, stable arc that enhances arc control.
Dial
Dial in the fine control to adjust heat input, or arc sensitivity, in response to fit-up and orientation of the weld puddle.
Tank
A 16 gallon (60.6 L) tank is almost 50% larger than the competitor's 11 gallon (41.6 L) counterpart.